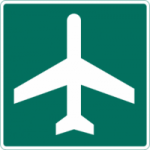 Based on the statistic published yesterday by the Eurostar statistic office, the most frequented route in 2010 in Europe was the Madrid to Barcelona flight route, even loosing more than a 15% passengers due hih speed train Ave.
In this list Malaga airport is located at position 27 among the European terminals with the highest numbers in passenger traffic, with more than 12 million tourists who have passed through the new terminal facilities of the Costa del Sol.
Madrid-Barajas is situated in fourth place in the European Union in terms of passengers, and is most often used for passengers on domestic flights, while Barcelona-El Prat is ranked ninth in the EU. The most popular air link after the Madrid-Barcelona is London Heathrow-New York (JFK).