Planning to spend Christmas in Malaga and wondering what December is like? We'll try to tell you everything you need to know to make the most of your visit. From Christmas markets with traditional crafts and products from the region to Christmas lighting or New Year's Eve parties. Are you up for it?
Before getting to know the Christmas activities you can do this month, let's get to know a little more about December in Malaga.
Weather in Malaga in December
December in Malaga is usually mild and stable, so you can enjoy pleasant walks without rain or cold. If you arrive from Europe or Northern of Spain, you will notice a big change; while in Europe the snow and cold have already settled, in our province we still have sunny days.
The weather is good for discovering our province, although the temperature can vary a lot depending on the time of day and whether we are in an inland village.
Daylight hours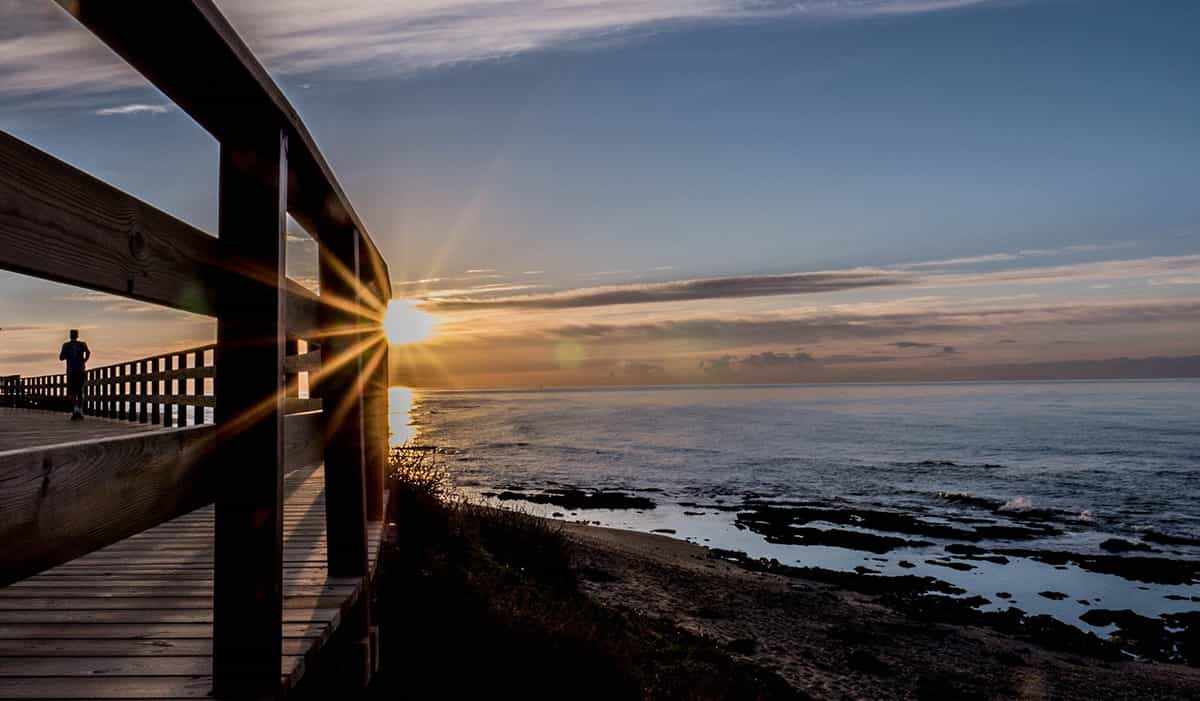 In December the day gets shorter, we are approaching the equator from which the day will start to gain ground. Sunrise is around 8:15 a.m. and sunset starts at 18:00 p.m. The approximate day length is 9 hours and 40 minutes.
From 25 December, the day will start to gain minutes and will continue in this way until the arrival of Midsummer's Eve at the end of June.
Temperature in December
The average temperature is around 17ºC and minimum temperatures can reach 9ºC at night or in the early morning.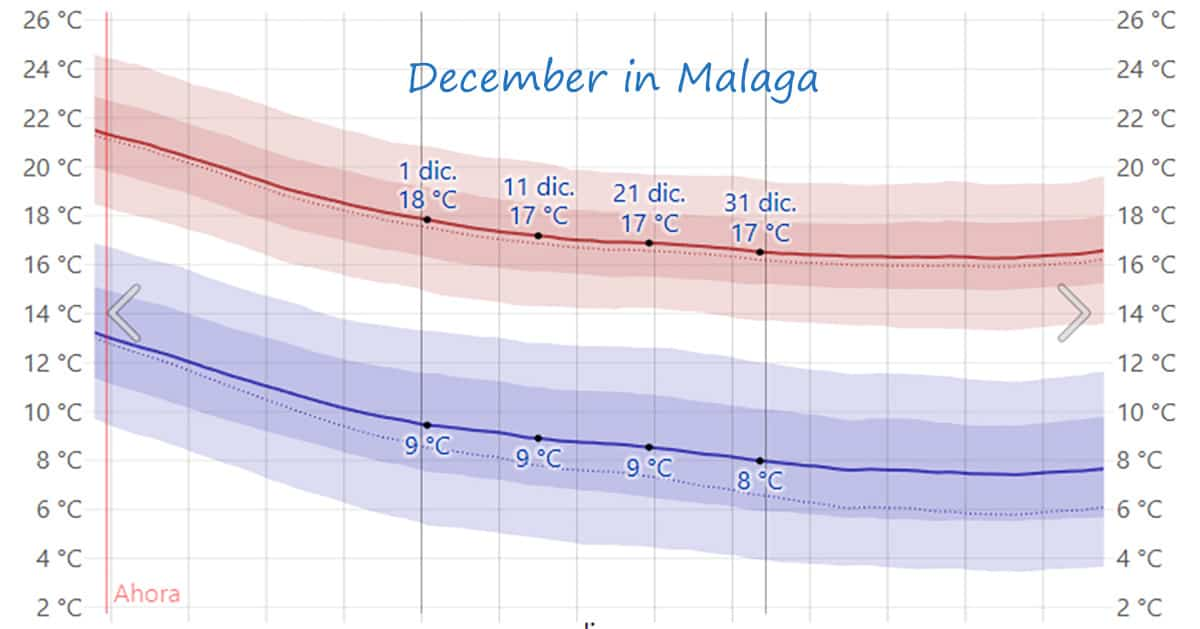 Rain in December?
December is generally not a rainy month in Malaga, with an average of 5 days of rain it is unlikely to spoil your plans. However, if you have decided to hire a car in Malaga with us, you will be able to go wherever you want even if it rains a few drops.
Going to the beach in December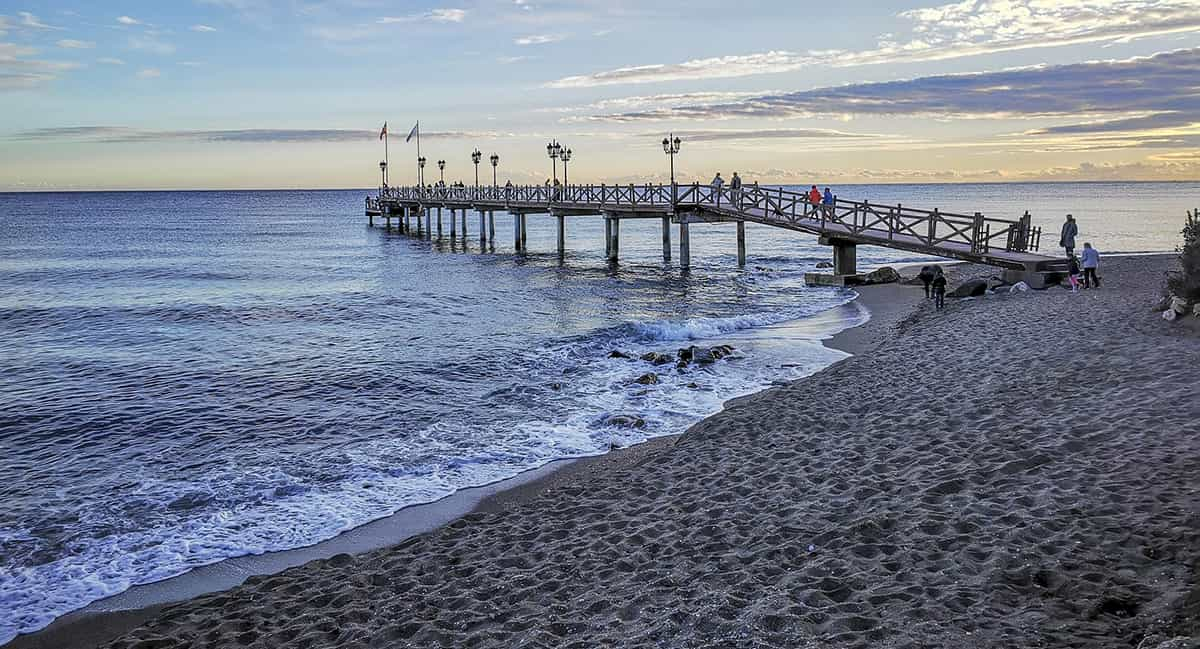 Going to the beach in December is not a tourist attraction and is unlikely to be high on the list of priorities for anyone planning to visit Malaga at Christmas.  The water temperature in December is cold, with an average of between 16ºC and 17.7ºC, so only the bravest and the surfers will dare to go in the water. It is not unusual, however, for a few foreign residents to keep up their morning swim.
If you fancy a stroll along the shore or along the promenade, you won't have a problem. The promenade is still a lively place where you can find places to eat, dine or have a drink.
Christmas activities in Malaga
December is the perfect month to get to know the Christmas atmosphere in the province of Malaga. From street markets to Santa Claus villages, not forgetting special offers where to celebrate Christmas Eve dinner and New Year's Eve, for those who prefer to go out.
In any of the municipalities you will find something to discover. We are going to recommend you some of the most popular Christmas activities in Malaga.
Christmas lights in Malaga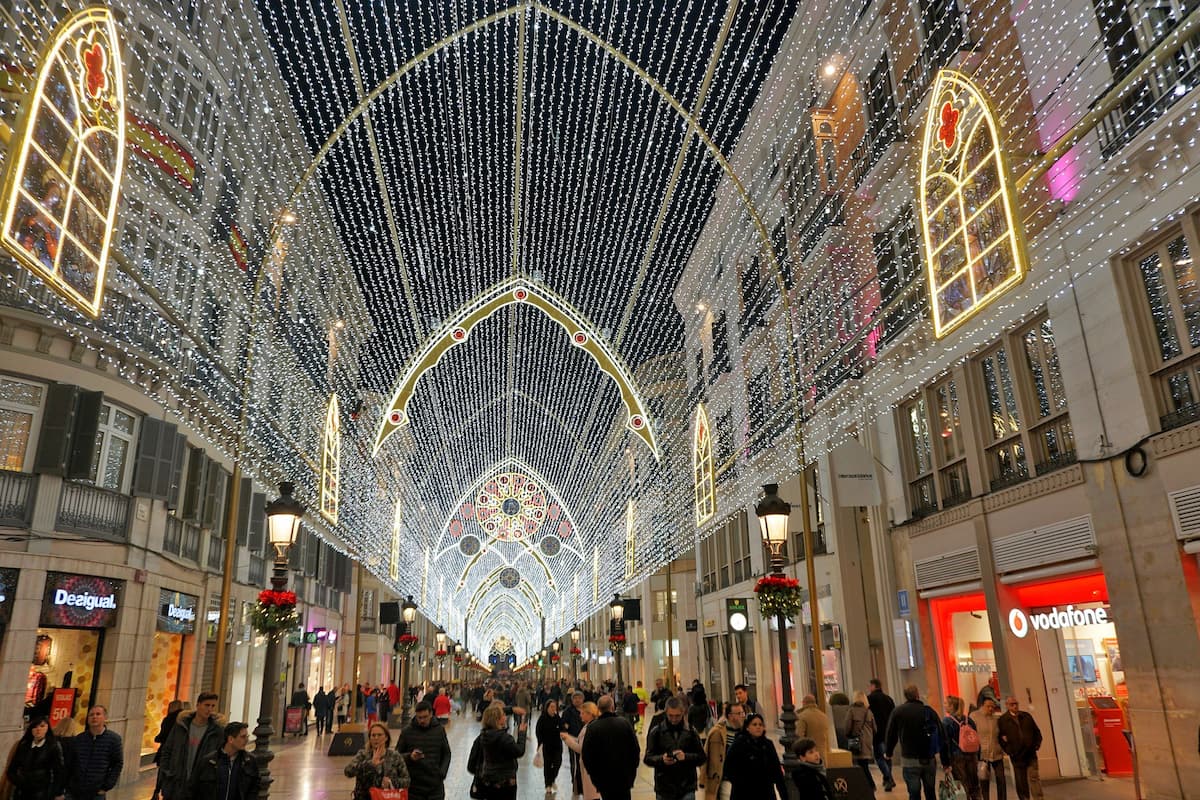 Every year the main street of Malaga is illuminated with a great show of lights and Christmas music. It is a unique occasion to see one of the best Christmas light shows in Europe and starts every year at the end of November in Malaga.
In 2022, on 26 November, the lighting of Calle Larios will take place with the following timetable:
As a novelty in 2022 the streets of Malaga will have a new Christmas lighting. We recommend that if you visit Malaga in December, don't forget to visit the Christmas lights in the centre of Malaga and its street markets.
Location: https://goo.gl/maps/Lin3hTLzxF3fvfws8
Christmas lights in the Botanical Garden
If you want to enjoy another great Christmas show we recommend you to visit the Christmas illumination at the Jardin Botanico Historico La Concepcion in Malaga. The 2.2 kilometre long route will transport visitors to places around the different installations of the park, which is one of the most beautiful and important tropical gardens on the continent.
You need to buy a ticket which costs between €10 and €14, depending on your age and the day you decide to visit. Children under 36 months have free admission.
Christmas Markets
Another of the attractions of our province during the month of December are the traditional Christmas markets. It is definitely worth visiting one of them and losing yourself among the stalls to see what they have to offer. You will find everything from sausages and cheeses to churros with chocolate, toys, craft beers, Christmas decorations and other handicrafts; the location of the markets is usually also the place where you will find one of Santa Claus' houses for the children to visit before 25th December.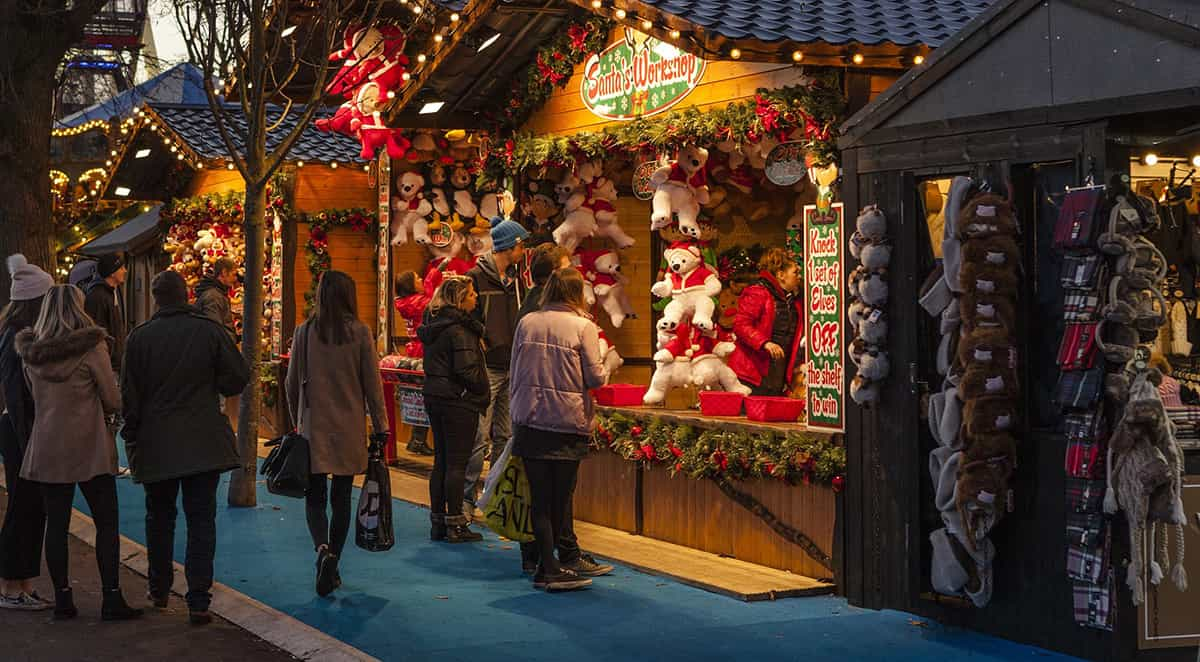 The markets usually start between the first and second week of the month and some last until 5 January. The opening hours are usually from 11.30 a.m. to 9 p.m., although there may be variations.
The places where they are found each year are usually:
December and Christmas lights in video