March in Malaga is mild and very recommended for those who are planning a holiday during this month. Let's find out some activities, events and driving recommendations that might be useful for making the most from your visit.
March in Malaga
Malaga is a province that you can visit all year round. Although the most popular months are the summer months, if you plan to come to Malaga in March there is plenty to do.
Climate
The temperature in March in Malaga is moving away from the lowest of the year, which occur in January. The weather in March begins to recover more pleasant values; it is already possible to go out and enjoy a sunny day; it can be a perfect month to make the occasional getaway by car.
Have you got a seat window on the plane? Then you can look out the window and see how clear the sky is. The sun is shining brightly as you land at Malaga airport, all you have to do is collect your luggage and make your way to the arrivals hall, where our staff will meet you and take you to the car; assuming you have chosen to hire a car.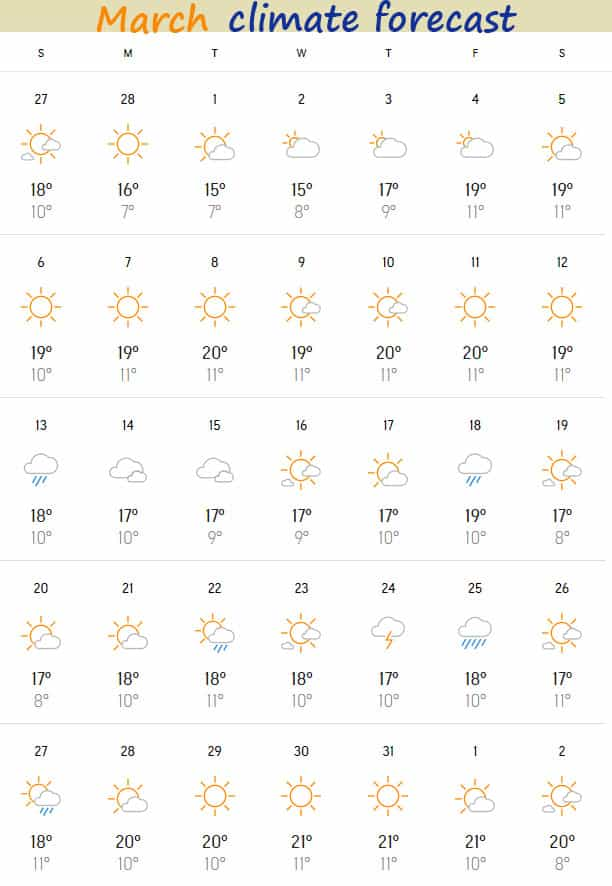 Temperature
The temperature throughout the month of March ranges from 9ºC to 19ºC. The minimum is usually in the early morning, so you're unlikely to feel it, while at 19ºC you can even go and lie in the sun on the beach.
It is an ideal temperature for visiting inland villages; something you can do if you have your own vehicle. A day of hiking in El Chorro and then having lunch or dinner in Ardales, for example, is a highly recommended experience.
More information about temperature and live weather in Malaga at Accuweather.
Does it rain in March?
Should you worry about rain in March in Malaga? The average rainfall in March is 4 days, so it is unlikely that you will experience it. In the unlikely event that it does occur, there are still plenty of activities you can do in Malaga on a rainy day; during March the rain is light and short-lived, so it's not something to worry about.
Going to beach in March
What many people ask is whether you can go to the beach in Malaga in March, the short answer is that of course you can. As we mentioned earlier, the average daytime temperature of 19ºC is favourable for sunbathing on the beach. We must bear in mind that the water temperature is still rising, so if you plan to swim it will be a bit cooler.
Can you swim in the sea? In March we will see some brave people bathing on the beach, so you can bathe. The water temperature is between 15ºC and 16ºC, so you can swim as long as you want; hypothermia in water with a temperature between 15ºC and 20ºC can appear after 12 hours, so it is completely safe to swim in the sea in March.
Recommended clothing in March
You've already bought your plane ticket to Malaga and it's time to pack your suitcase; don't know what clothes you should bring? We are going to give you some recommendations, but since the thermal feeling is very personal, in the end it is going to depend on you. It is not the same if you are visiting us from Russia or Italy; in the first case we think you will find the water temperature quite pleasant, while in the second case maybe for a quick dip.
Sunglasses.
Swimwear if you plan to go to the beach.
T-shirts or short-sleeved shirts.
Shorts.
Something warm for the evening.
Sun cream.
You can buy a towel and sun cream or umbrella here, so you'll have more space in your luggage. First time on a flight? Our guide to luggage size for each airline can help.
Activities in March in Malaga
Well, here we are in Malaga in March and it's time to plan our days out.  Let's take a look at some recommended activities, bear in mind that some may require a car. If you've come this far and are in doubt about whether to hire a car, you can decide by yourself at the end of the article. Remember, you don't need to pay anything upfront or give any credit card details for online reservation; so if you change your mind or cancel your flight, just let us know so we can assign your car to someone else, that's all.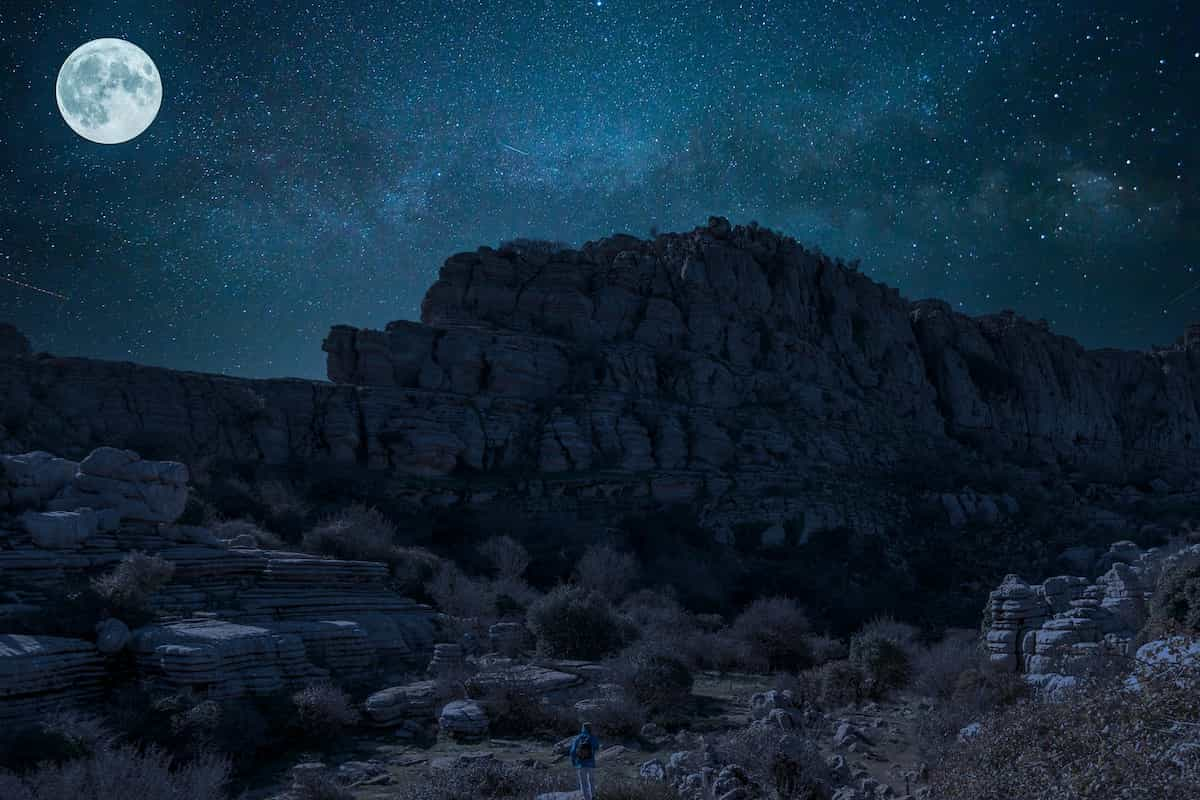 Going to the beach
The beach is an attraction for most people; those who want to spend their holidays lying on the sand in temperatures above 35ºC may prefer to come to Malaga in summer. March, however, is also ideal for sunny days and walks along the shore.
A typical day in March could be going to the beach in the morning, enjoying a hammock under the sun and the occasional swim; eating some fried or grilled fish at a beach bar, with a salad and a cold beer; then finishing the day enjoying the sea breeze in front of the sea. You can watch the children playing on the sand or take a stroll along the shore. What we can assure you is that you are going to have a good time on any of the beaches of Malaga.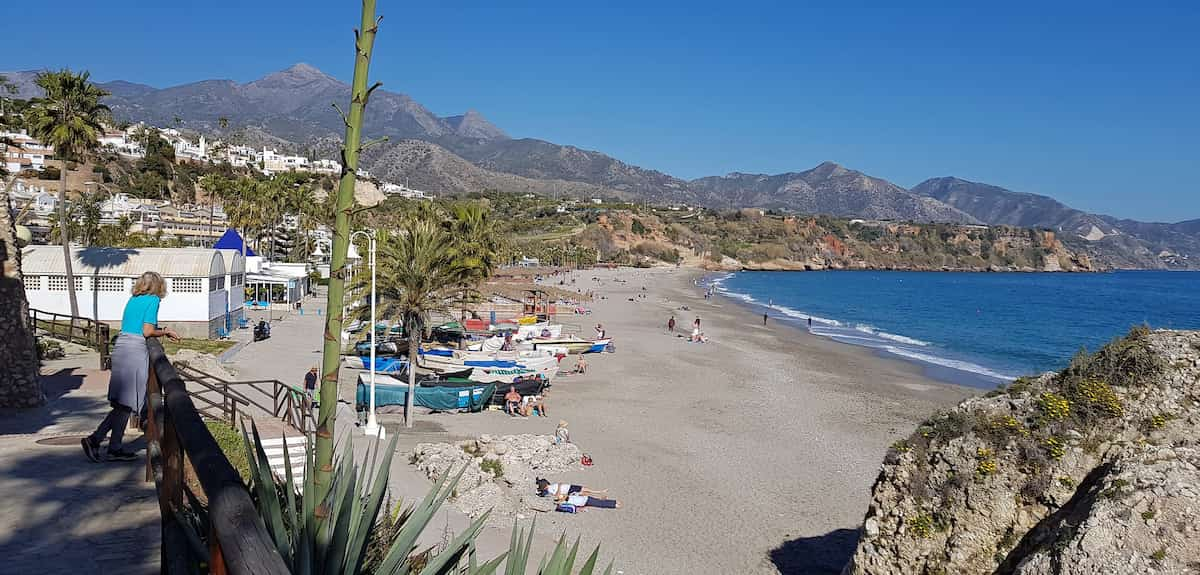 Where to park to go to the beach
It will depend on which beaches you have decided to go to. Generally there will always be a car park nearby unless you decide to go to the more popular beaches where you may have to go further away to park your car.
Visiting Monda in March
The popular Mondeña soup day takes place in March, making it a particularly good time to visit this town.
On this day the inhabitants of Monda cook a typical local dish which you can taste for free while you stroll through the streets.
To get to Monda from Marbella you must take direction to Ojén and continue north, the next village you will find is Monda. If you are coming from Malaga to Monda, the best route is the A-357 road towards Cartama; continue to Alhaurin el Grande and then continue towards Guaro.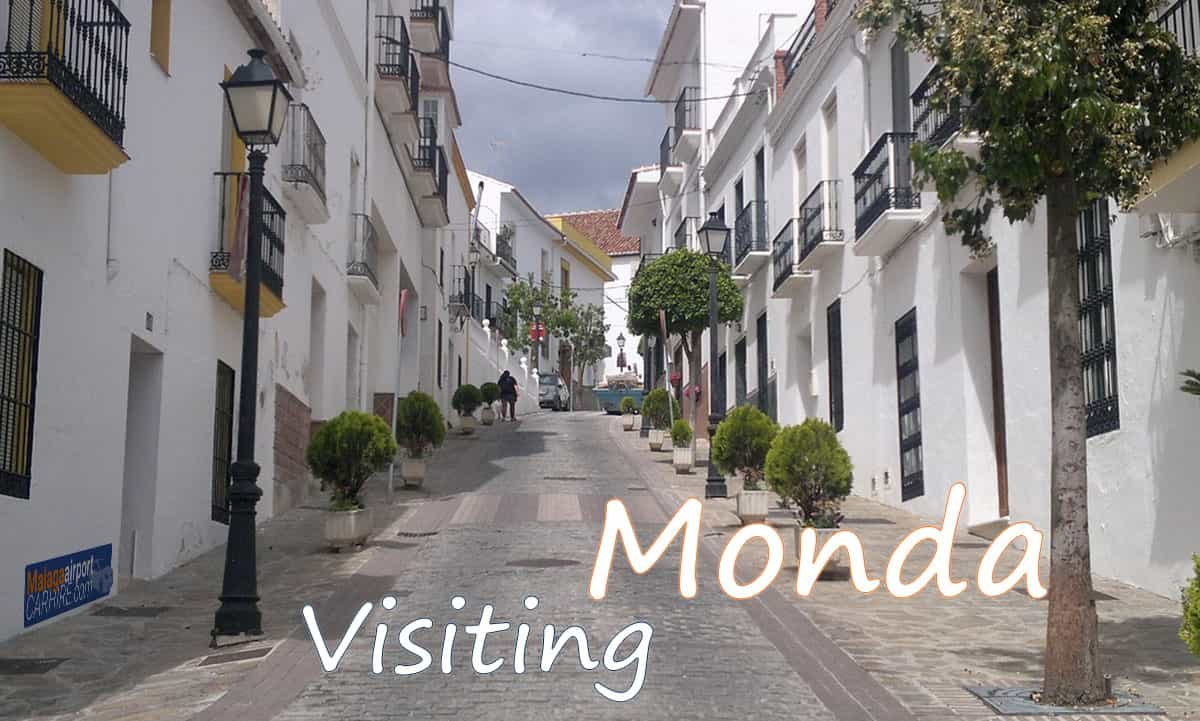 Where to park in Monda
The interior of the village has narrow streets, so we recommend that you park at the entrance.  Monda is a walkable village, so this should not be a problem.
In case you want to park in a central location, you can try to park in Calle Feria, although there will not always be a parking space available.
St. Patrick's Day
St. Patrick's Day is a special day in Malaga. Each municipality organises activities on this day so if you are interested, you can join one of those taking place.
In recent years the celebration of St. Patrick's Day in Plaza de la Mezquita in Benalmadena and in the Parque de la Constitución in Marbella has been of special relevance.
You can find live music, beer, food and of course lots of activities.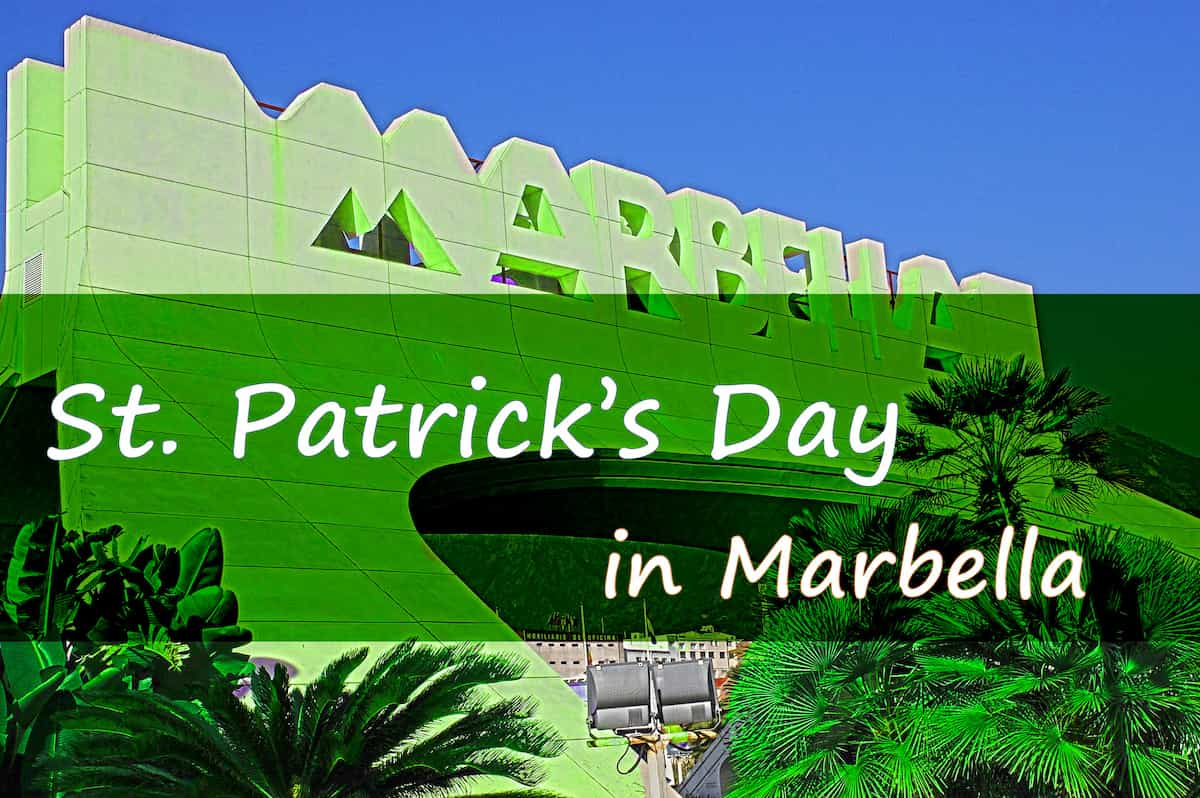 Where to park for St. Patrick's Day
Parking on St Patrick's Day will depend on where you want to go. Assuming you choose either of the two recommended locations we can suggest the following:
If you want to go to the Plaza de la Mezquita in Benalmádena, you can use the car park in the square right there.  As it's a marked day in the calendar it might otherwise be difficult to find a free spot, but if you don't mind walking you can try your luck in the area around the Parque de la Paloma or the Recinto Ferial, here.
In case you want to go and enjoy St. Patrick's Day in Marbella, there are many car parks near the park. The closest one is this one, where it is advisable to book in advance from the app as the price is expensive otherwise; another option is Parking Indigo, on the website they show the price per hour and availability.
Final thoughs on visiting Malaga in March
So what do you think about March in Malaga? Have you been here and want to share some tips and activities? There are many things to do; do not hesitate in asking us more ideas if you are planning a visit this month.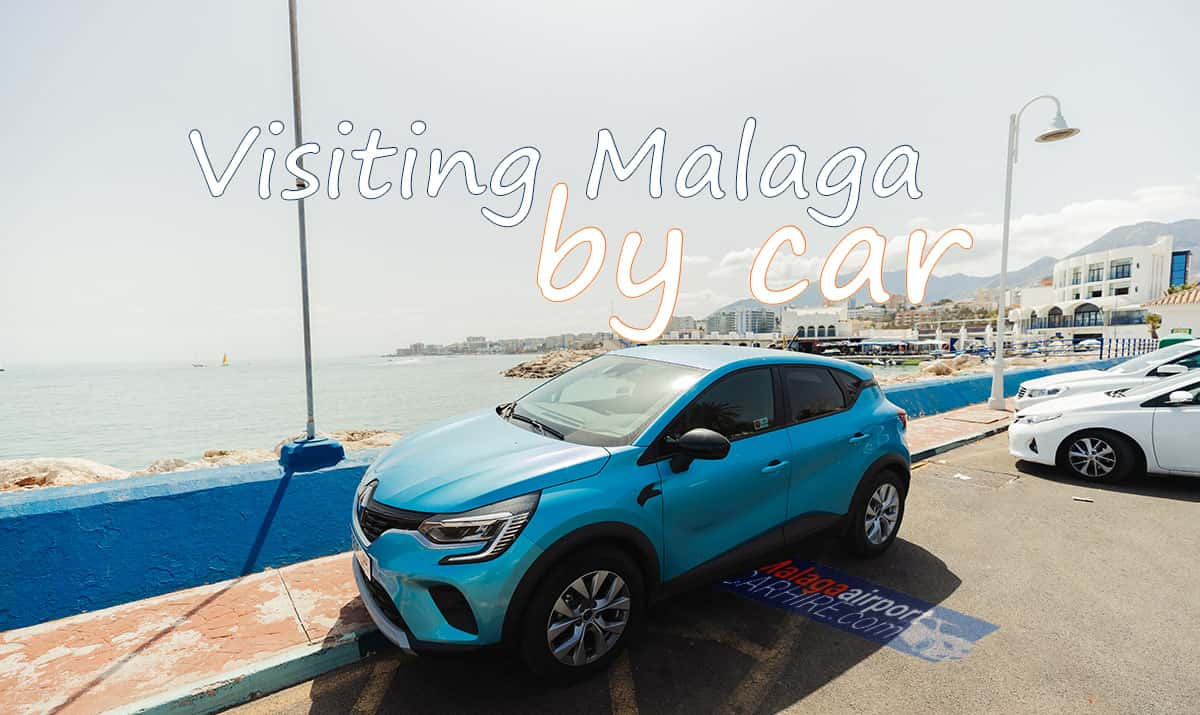 As you can read, there are a few things you can do. Activities, events and visiting in-land villages; if you have a car the possibilities are endless; driving through our roads for getting to some of the villages or areas like El Chorro or The King's Path is also a recommended experience because of the beautyful environment. Remember that at Malaga airport car hire we do not charge in advance.
Still planning your holiday and not sure when to visit Malaga? We have another article for you.