Are you planning to visit Malaga in June? We'll tell you what you'll find, clothes you should bring and of course activities you shouldn't miss. The temperature during this month is rising as we approach July.
June is perfect for many tourists who choose this month to visit us every year, the reason may be the pleasant temperature and the great variety of activities in a relatively quiet environment when compared to the summer season.
The first part of this article is for those who have never visited southern Spain in June. If you are looking for activities you can read the rest, although we will try to give you some interesting information that might interest you.
What Malaga is like in June
June could be defined in Malaga as a light sample of summer, of what awaits us in less than 2 months. The temperature is pleasant during the day and the nights are not cold, this will make it easier to do many activities or practice sports. If you are thinking of playing golf in June, it is an excellent idea.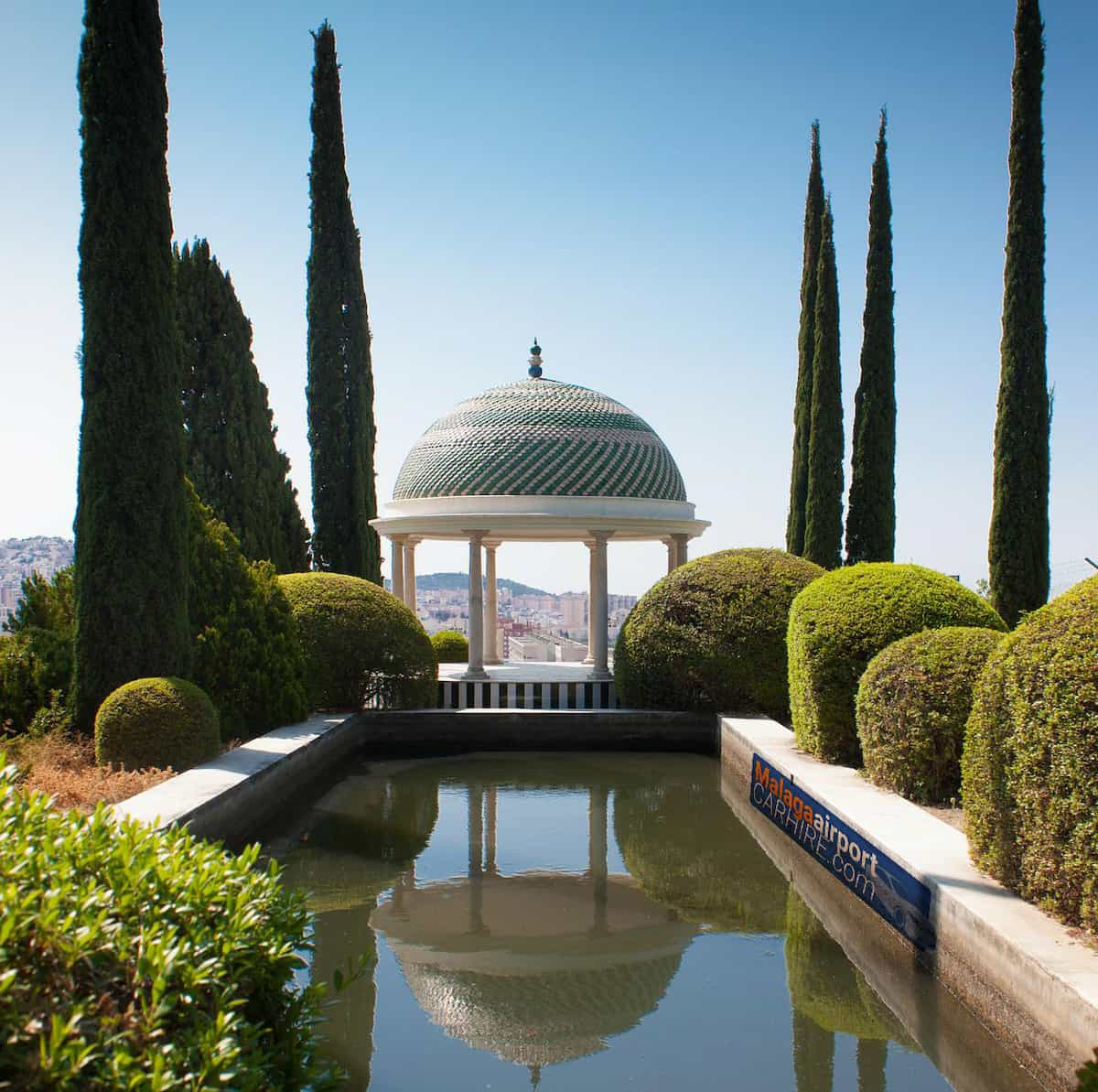 Day length in June
June is the month of greatest luminosity, and it is also the month when the Night of San Juan is celebrated, which is the shortest night of the year.
At the beginning of June the sun rises at around 7:01 am and sets at 9:30 pm. The shortest night of the year occurs on 23 June, when the sun rises at 7:00 am and sets at 21:37 pm; the length of the day is 14 hours and 38 minutes, after which it slowly begins to fall.
If you want to plan an excursion by car or visit other towns while making the most of every last ray of sunshine, June is the perfect month to do so.
Weather in Malaga in June
The weather in June could be described as mild, perfect both for enjoying the beach and for taking long walks without having to look for shade to rest in. If you feel like strolling along the beach at night you can do so, although we still recommend taking something to keep warm in case the breeze picks up.
If you plan to visit the mountains, you can even do so in short sleeves, but at night it is still cooler in the heights.
Temperature in June
Temperatures in early June reach around 25ºC and can drop to 17ºC at night. By the end of June, temperatures can reach more summer-like temperatures, even reaching 37ºC, with lows of over 20ºC.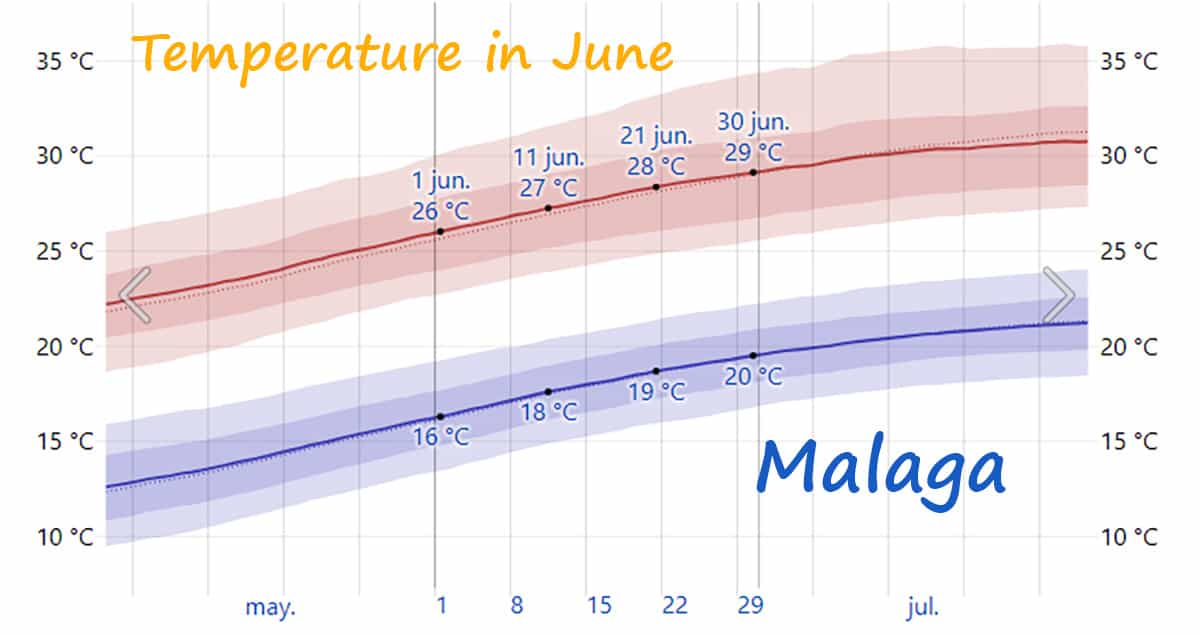 As we can see there is a big difference if you come in the first half of June or the second half of June, so it is advisable to think carefully about what we want to spend our free time on in order to decide when to visit Malaga.
Does it rain in June in Malaga?
The rains usually end the month of April, although it is unlikely that it could still rain some days. Nothing important in any case, so we will be able to continue with our plans as normal.
The probability of rain in Malaga in June is less than 5% throughout the month.
Going to the beach in June
If you like to relax in a hammock or on the sand, June is a good option. The water is not yet as warm as in August, but it cools down after a few hours in the sun.  The water temperature feeling is cool, but the maximum temperature is usually around 23.4°C, while the minimum is 18.5°C.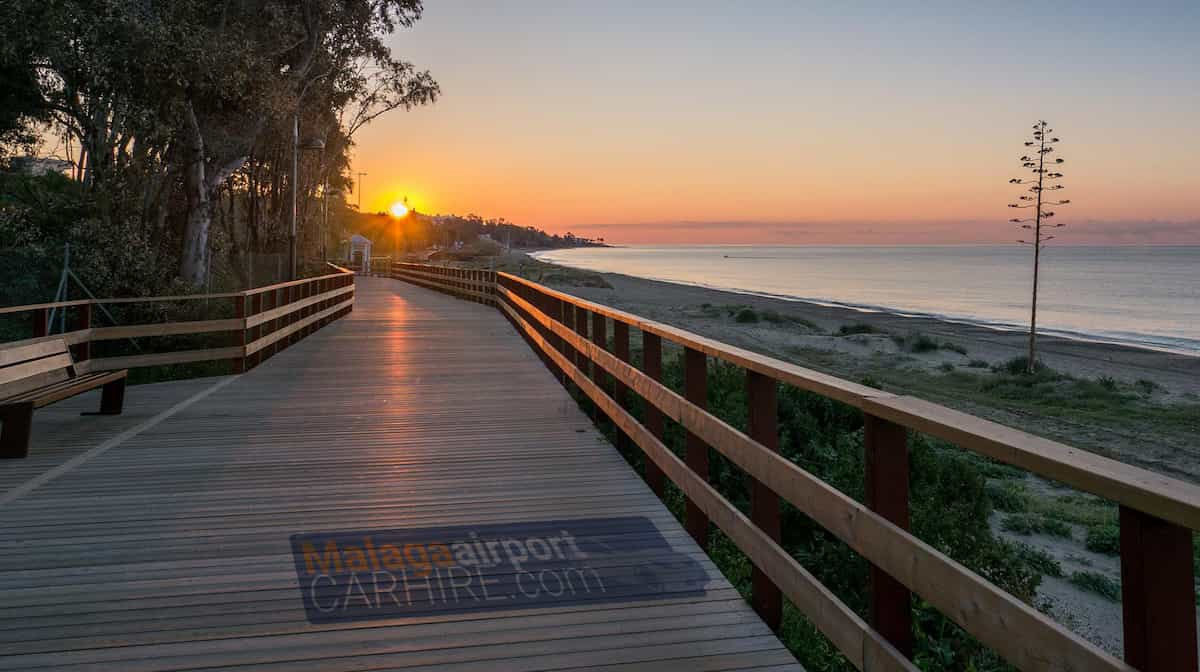 With the temperature of the water on the beach in June in Malaga you can swim as much as you like.
Recommended clothing for visiting Malaga in June
So, you've decided you want to come to Malaga in June but it's time to pack your suitcase and you're not sure what you should bring. We're going to try to give you a quick guide to what you shouldn't miss in your suitcase.
Sunglasses.
Swimwear if you plan to go to the beach.
T-shirts or short-sleeved shirts.
Shorts.
Open shoes or sandals.
Something warm for the evening.
Sun cream.
Beach towels, swimwear, sandals, sun cream and inflatable swimming mats can be purchased in any shopping centre in the province. Don't worry when packing your suitcase, if anything is missing you can easily buy it in any of the shopping centres in Malaga.
Activities in Malaga in June
The good weather is already good for a wide range of activities. Let's take a look at some of the most popular events in Malaga in June.
Marbella Fair
The Marbella Fair and the popular San Bernabé Pilgrimage take place during the first fortnight of June.
More information in the official website:
https://www.marbella.es/web/fiestas/
Midsummer Night or St. John's Eve
Midsummer's Eve is particularly special and if you happen to be here on 23 June you should not miss the opportunity to visit the promenade.

Among the different activities that take place during this night there are live concerts, activities for children and lots of people having fun.
One of the most popular places where the Noche de San Juan is celebrated is on the Malagueta beach, although each municipality celebrates it in its own way. (Map)
Arroyo de la Miel Fair
This Fair is just after the night of San Juan in Benalmadena. The fairground is located next to the Parque de la Paloma and is a recommended place to go with children, who will have a great time.
The Arroyo de la Miel Fair in Benalmádena is from 24th to 29th June.
If you want to round off the day you can stroll through the Parque de la Paloma, an area with animals in the wild and children's playgrounds.
Location: https://goo.gl/maps/3LiPTfzDn6eocsmdA
Live concerts in Fuengirola
Get ready to enjoy live music in front of the beach in the historic setting of Sohail Castle.
Marenostrum Fuengirola is one of the most important musical events in Spain with both national and international artists. If you like music you should check out what artists are coming this year to book your ticket.
More to come
We are already preparing more events taking place in June.