If you are planning to visit Malaga in November we are going to tell you everything you need to know so that you are ready. Find out about the weather in Malaga in November and events or fairs that only take place during this month, so you can make the most of your visit.
Although most tourists choose the summer months, with Malaga in August being one of the most popular destinations in Europe, there are those who prefer to enjoy the culture and tranquillity rather than the beach and nightlife. Those looking for peace and quiet and low prices on both car hire and accommodation can be sure that visiting the province in November is an option to consider.
Weather in Malaga in November
While Europe is already feeling the cold and many are starting to turn on their heating, the south of the peninsula is still enjoying good weather and pleasant temperatures. The weather is perfect for discovering the region of Malaga by car, discovering the gastronomy of its villages and, why not, taking the occasional hiking route through some beautiful natural surroundings.
Daylight hours
Remember that at the end of October in Malaga the time changes, so if you come in November it will rise and set a little earlier than normal. At the beginning of the month the sun will rise at approximately 7:45 am, getting a little later each day until it reaches above 8 am at the end of the month. Sunset appears as early as 18:20 hours, a sunset that will get closer and closer to 18:00 hours by the end of the month.
We therefore recommend setting off on our excursions as early as possible, in order to make the most of as many hours of sunshine as possible.
Temperature in November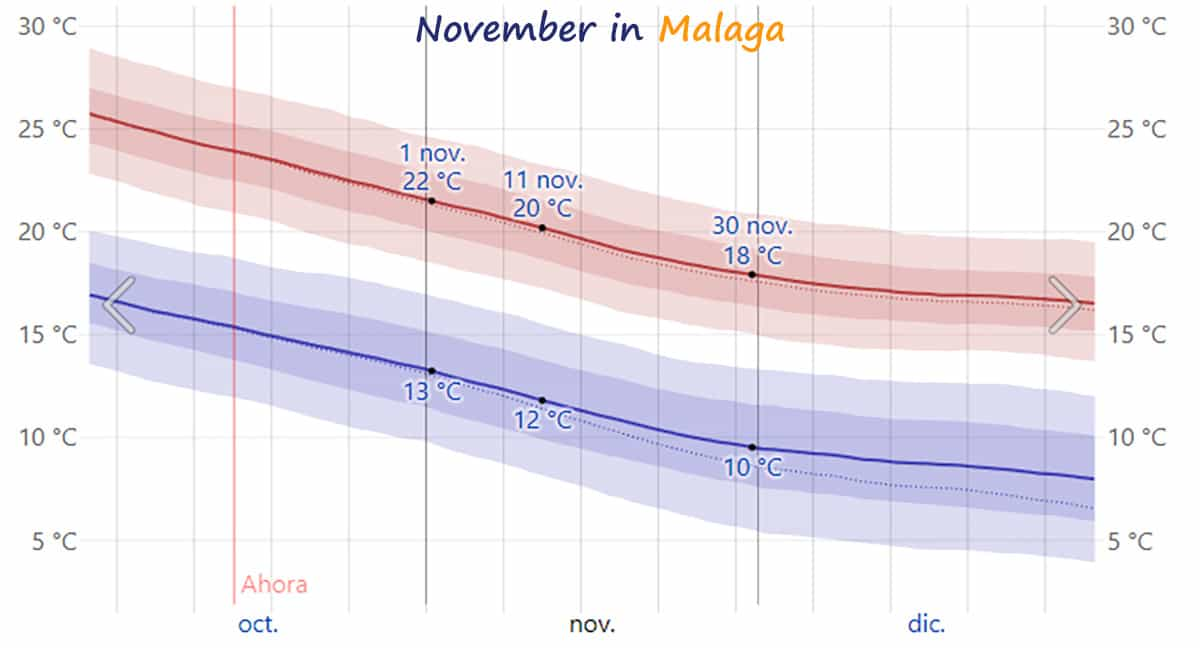 We can compare, for example, the 10ºC maximums in London, or the 13ºC in Madrid with the 20ºC you will find in Malaga, the latter being one of the warmest destinations in the peninsule.
Be aware that when visiting inland towns, especially in the morning, the temperature can drop significantly.
Rain in November
Rain, although not very common, occurs on an average of 4 or 5 days during the month. Whether it rains during your visit, if you have planned ahead, will depend more on luck than anything else.
In case you want to change the dates of your car hire in Malaga because of rain during the week you are visiting us, you can do so without paying any cancellation fee. We only ask you to let us know a few days in advance.
Going to the beach in November
Going to the beach in November in Malaga? No doubt many will be scratching their heads, especially national tourists. The water is cold, although it is not unusual to find the odd tourist enjoying an afternoon dip.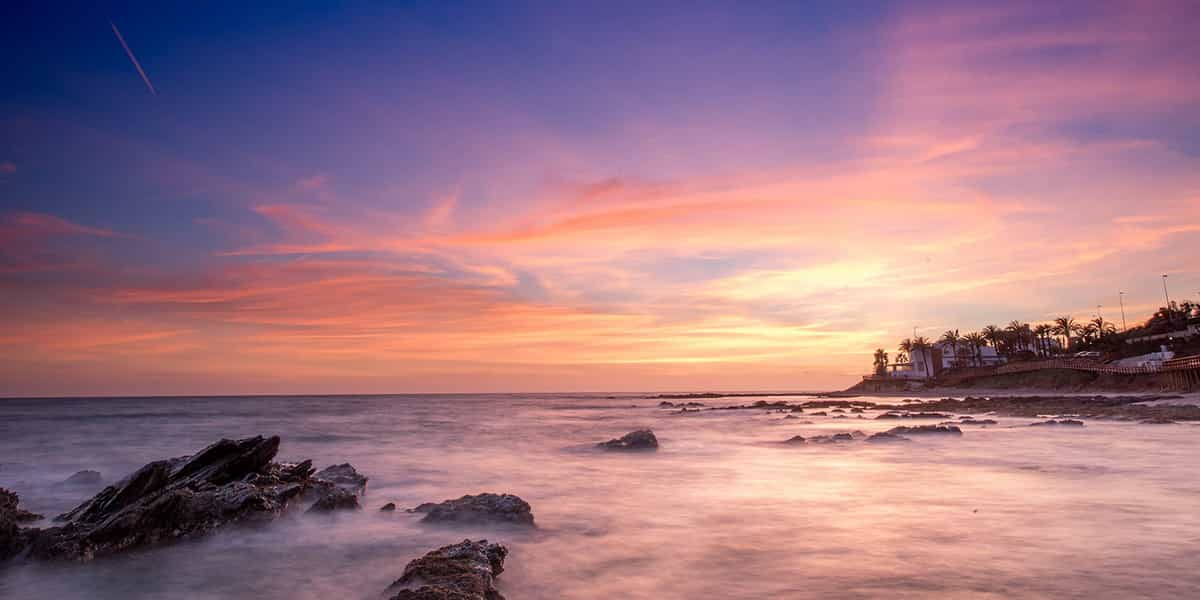 About the water temperature, from 20.5ºC in October, we reach 18.2ºC in November with highs of 19.8ºC at the beginning of the month. It is not a temperature that can be compared with the 23.5ºC of the sea water in August, but there is not that much difference either. The biggest difference will be in the outside temperature, which drops by no less than 15ºC on average.
The sea water in November is up to 5ºC lower than in August, so if you're itching for a dip in the sea you can take a quick dip.
Recommended clothing in November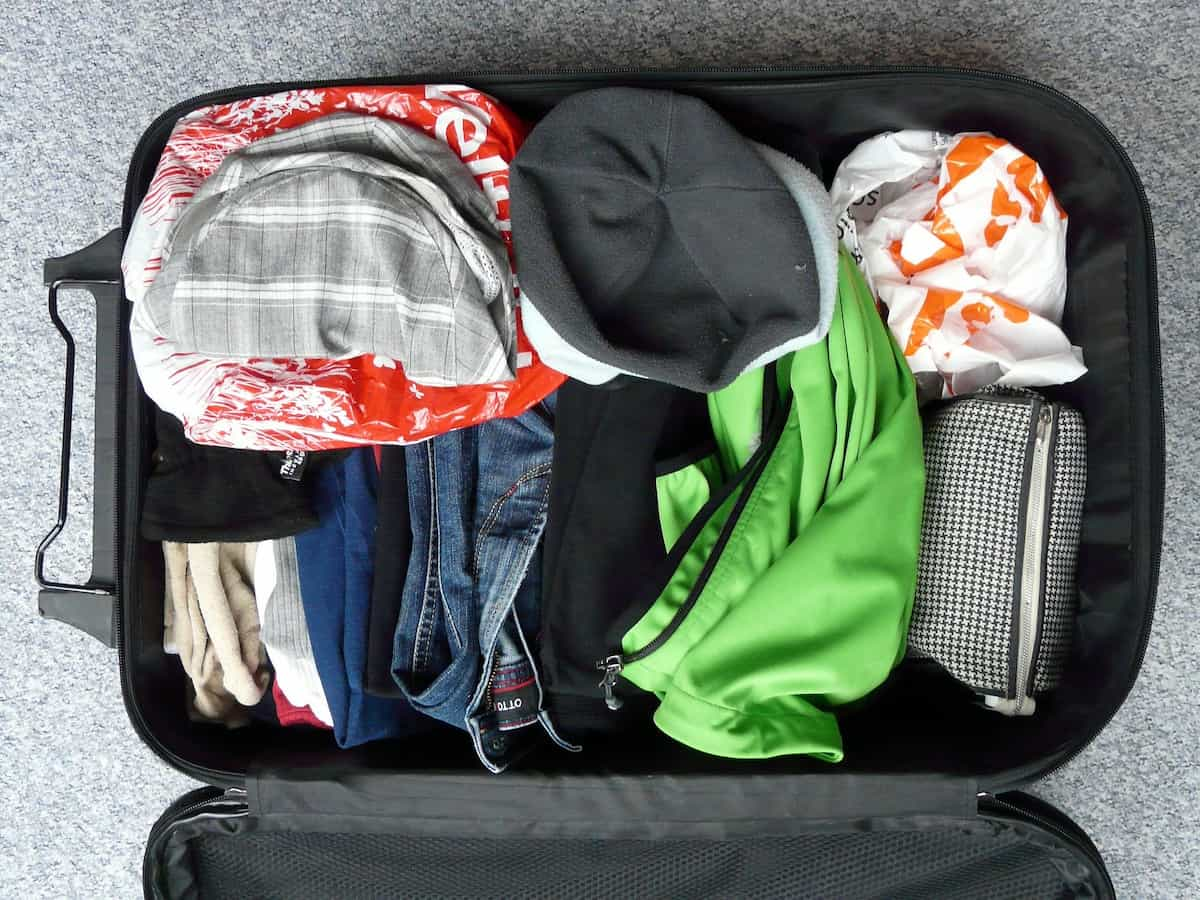 It's time to pack, always a complicated process because we want to bring everything but without it weighing us down or taking up space and, if possible, to travel by plane without paying for excess baggage. Until they bring out some magical bottomless suitcases like the magic pocket of a particular cartoon character, we will have to continue to choose intelligently what to bring in our suitcases. We'll try to give you some ideas, but the final choice is always yours, depending on your needs.
Sunglasses, because even though it's November, the sun is still shining.
Shorts.
Long trousers and something warm. Remember that it can get as low as 11ºC in the early morning.
Activities in Malaga in November
The good thing about visiting Malaga any month of the year, is that you will find a fair or event that is only available during that period of time. Let's take a look at the most popular activities in Malaga in November.
We recommend having a vehicle to move around the province, as you will see we have compiled a series of events of tourist and gastronomic interest so you can enjoy every week of November of some interesting activity. If you don't have a means of transport we recommend renting a car in Malaga and get the most out of your visit this month, also during the low season prices tend to drop quite a lot.
Halloween in Malaga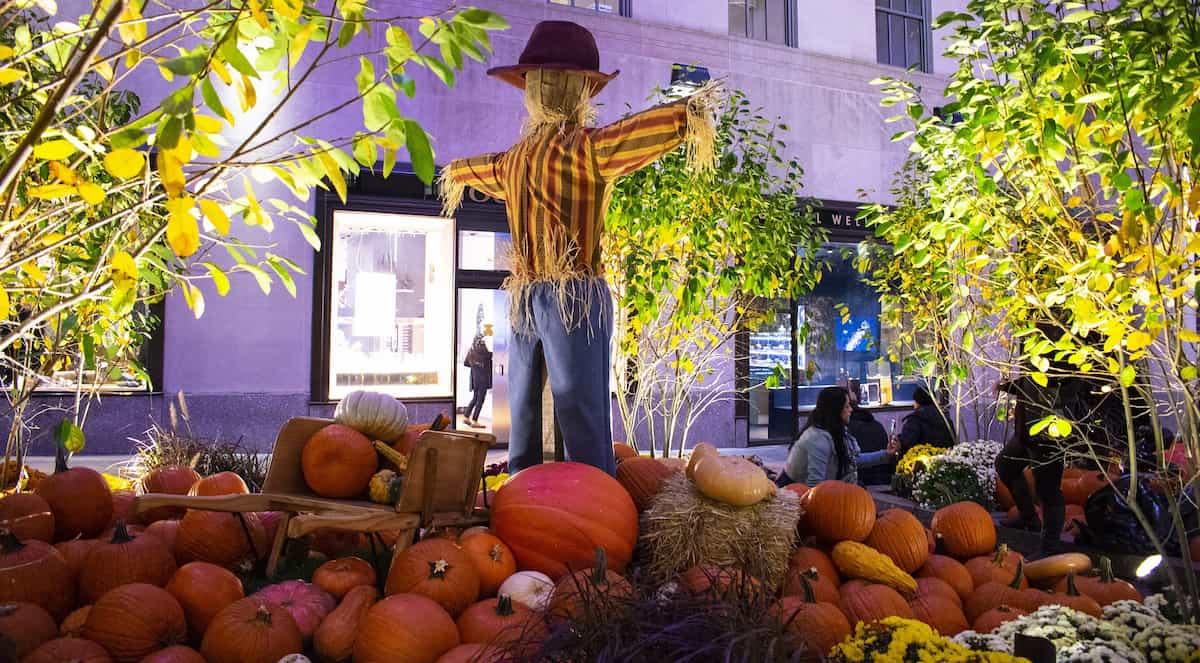 Although it takes place during the night of the 31st October, Halloween activities in Malaga extend from the end of the previous month until well into the first week of November. You'll find things to do in the city's shopping centres, Muelle Uno and many other places.
Toston Festival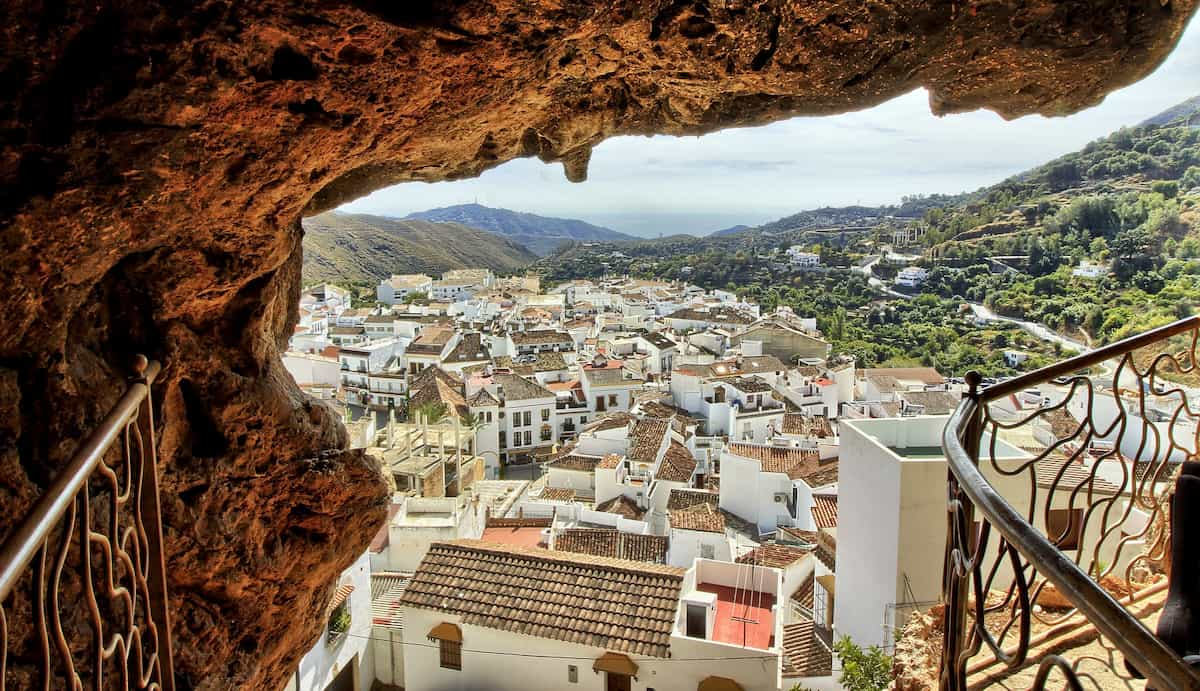 This popular festival takes place in Ojén and other towns in the Serranía de Ronda. You'll find roasted chestnuts, a festive atmosphere and other products from the region that you can taste.
Ham Fair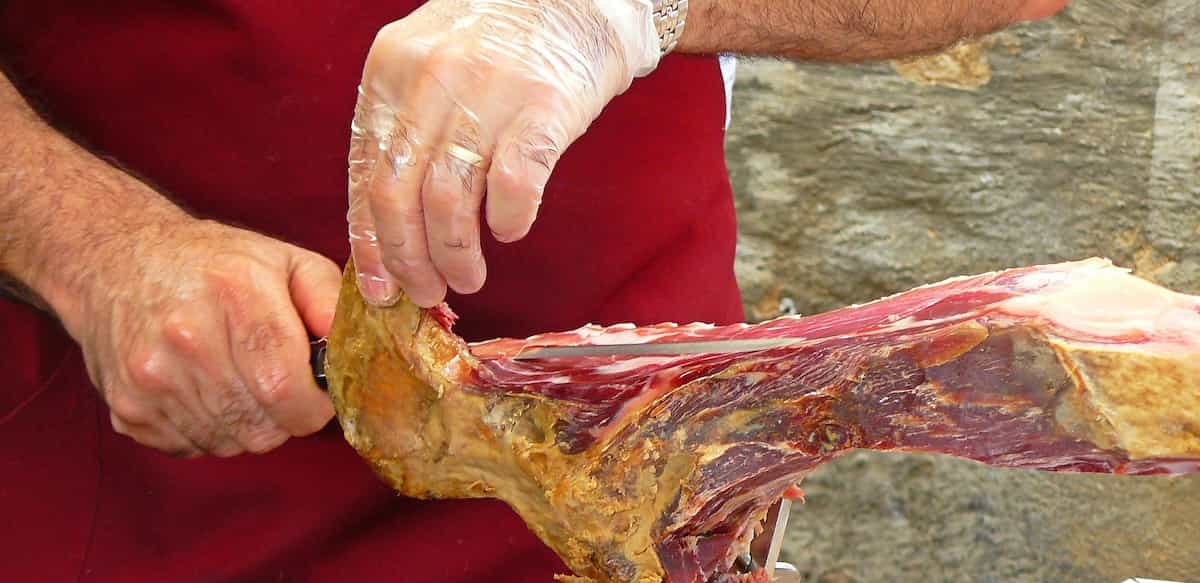 Gastronomy is the queen of festivities in Malaga in November. This time it's the turn of cured ham in Campillos, so we recommend you drive the hour that separates you from Campillos to get to know this festival of tourist interest.
In addition to ham from our region, you will find other products such as olive oil, cold meats and much more.
When: The first Sunday of the month.
Rabbit Festival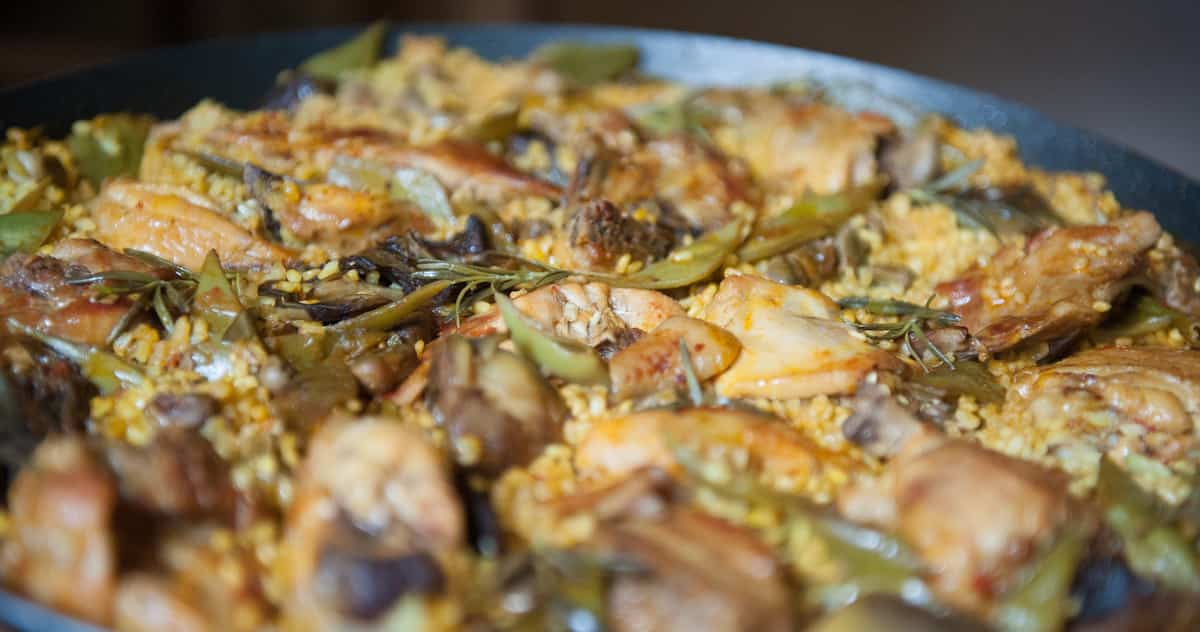 We continue with the gastronomic fairs and this time we come to Parauta. Whether you like rabbit, fancy trying something new or just enjoy the festive atmosphere, we recommend you visit Parauta in November.
When: Usually takes place on the second Saturday in November.
Where: Parauta
Mosto Festival
As well as eating you also have to drink and there is nothing better than to do so at this fair in Atajate. Enjoy the must produced during the same year in the village square, where the party lasts until the early hours of the morning.
Enjoy different varieties of must free of charge, which are distributed among visitors and locals.
When: Usually takes place on the last Saturday in November.
Where: Atajate.
Chanfaina Festival
Once again, and to end the month, we say goodbye to November with another gastronomic feast to fill our stomachs. This time we head to the village of Totalán, where we can enjoy a delicious typical local dish. This is Chanfaina, a dish with which farmers traditionally replenished their strength during their working day.
Chanfaina has potatoes, olive oil, vinegar, garlic, breadcrumbs and a variety of spices: oregano, saffron, pepper, cloves, cumin and bay leaf. It can also include sliced meat or black pudding.
The festival starts on Sunday morning and we will also find olive products such as wine from the region, olive oil and of course the delicious cold meats that are produced in these lands.
When: Last Sunday of the month.
Where: Totalán.