Let's get to know what Malaga is like in August, the favourite month for many to visit the Costa del Sol in summer. With the arrival of the holidays and the high temperatures, many people decide to go on holiday to the beach.
Visiting Malaga in August is totally different to visiting in any other month. The atmosphere at any time of the day is something you will have to experience for yourself; it is not the same to visit the promenade in July than in August, and you will appreciate the difference from the first moment. August is the month of sensations, so we invite you to come and discover it.
Weather in Malaga in August
The weather in August is totally summery. The temperatures invite you to be on the beach or in a swimming pool, to enjoy the water or water sports. If you visit us in August you will discover warm nights ideal for strolling along the seashore with bare feet.
Terral days or nights usually occur in the month of August; these are days when the wind feels warm and temperatures exceed 40ºC.
Day length in August
If you plan to travel by car, it is best to know the length of the day so that you know what time to leave and return. It is important to plan well so that you don't have to drive at night, which can be confusing if you are driving on a country road for the first time.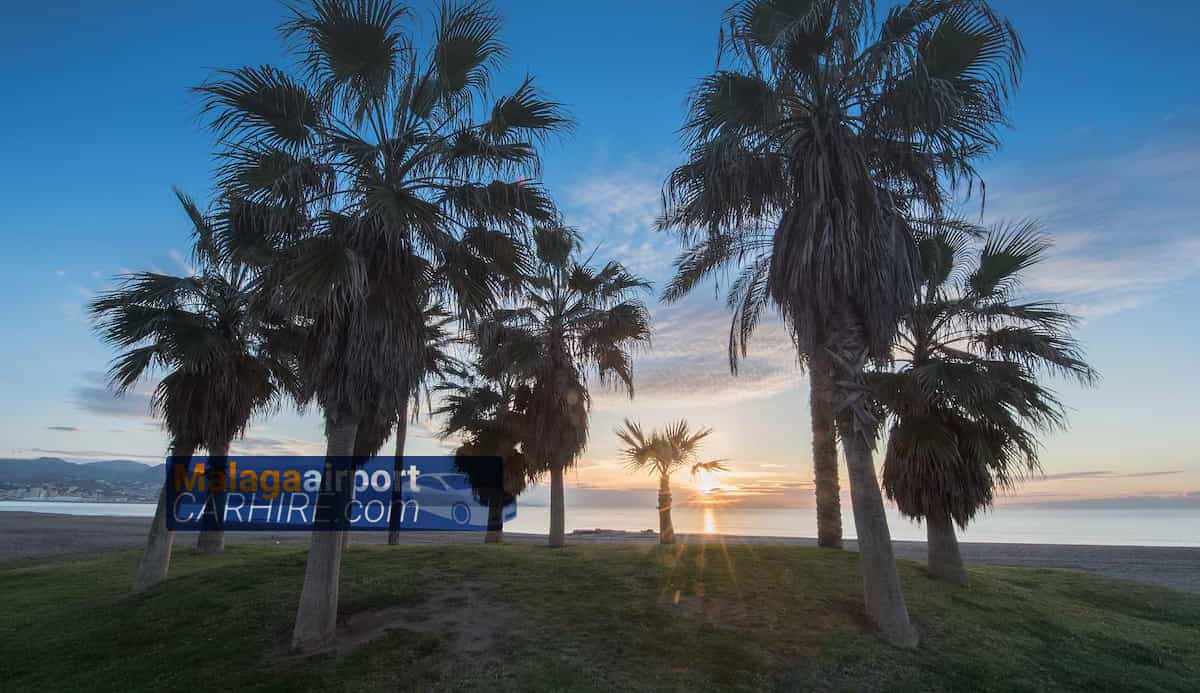 Sunrise is around 7:30 a.m. and sunset is around 9:00 p.m. during the first fortnight of the month. The approximate length of the day is 13:30 hours, so it is a perfect month to enjoy the brightness and do many daytime activities.
Malaga temperature in August
The highest temperatures are reached during the month of August in Malaga. It is undoubtedly an ideal month to be on the beach or in the pool under an umbrella and for evening strolls along the seashore. Let's not forget that the sea breeze has health benefits, so we recommend you to try it every other night in August.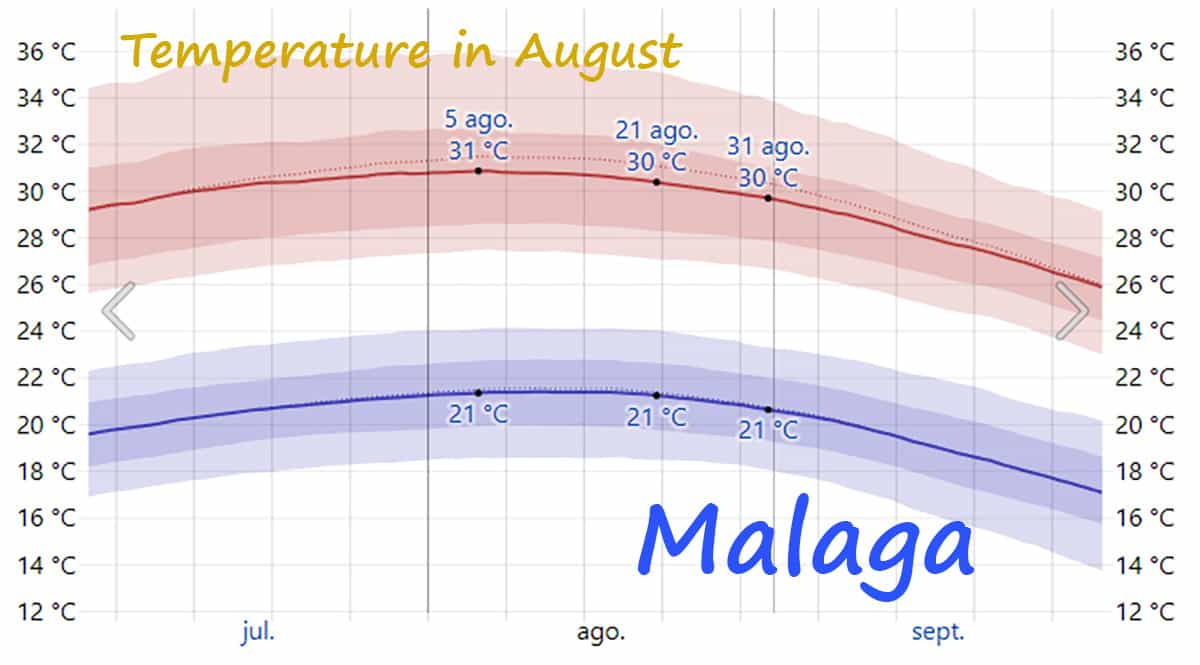 The average temperature is about 32ºC during the day and about 21ºC at night, although on countless occasions these figures are exceeded.  Particularly hot are the days of terral when the thermometer can reach well over 40ºC.
If you are travelling by car, we recommend that you do not leave anyone in the car with the windows closed and without air conditioning.
Does it rain in August in Malaga?
It is very unlikely to rain in August, although there may be some summer showers as in July. These are light showers that will not change plans, whether for the beach or any other activity.
Malaga beaches in August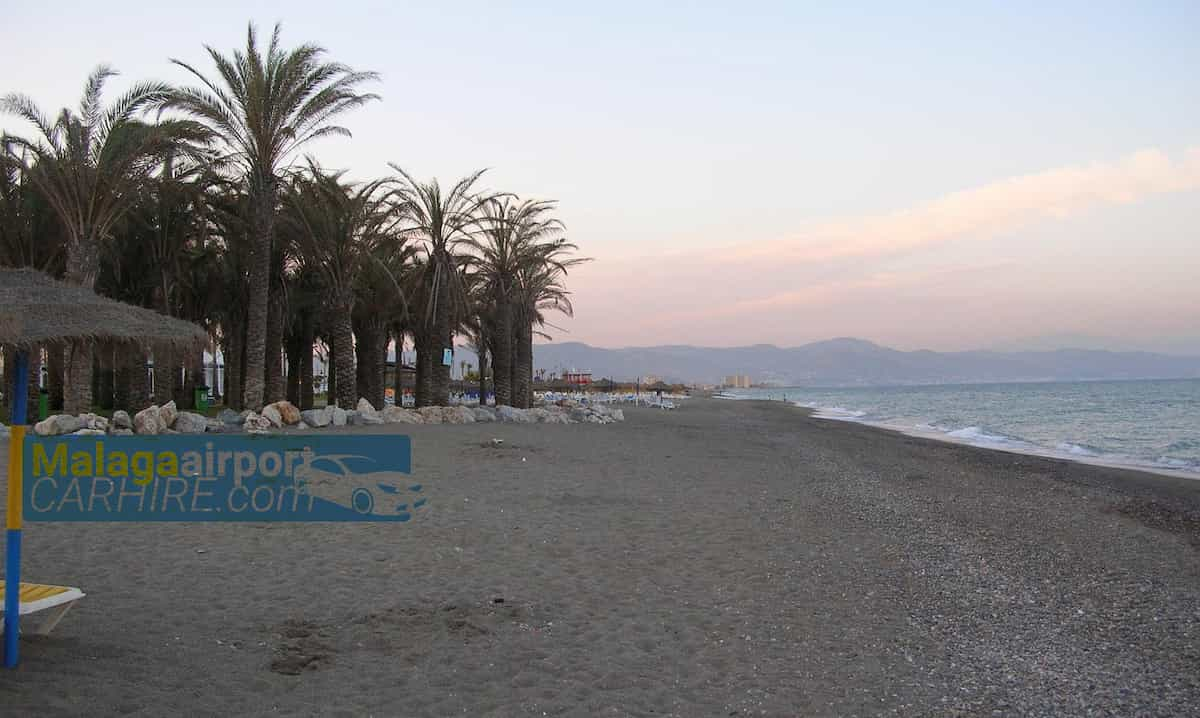 If you like the beach you will love coming to Malaga in August. The minimum water temperature is around 22ºC, with an average of 23ºC and maximums of 25ºC.
Swimming in Malaga during the month of August is pleasant and refreshing; you can stay in the water for as long as you like without getting cold, but be careful as you may not realise that you are burning yourself while you are in the water.
It is important to remember that the sun is strong so it will be easy to get sunburnt; don't forget to use sun protection and wear a cap to avoid prolonged sun on your head. We also recommend using a beach umbrella with UV protection; if you don't have one you can get one at any shopping centre or shop on the promenade.
Recommended clothing for August
August is hot both day and night, so open shoes and light clothing are most important. The heat may also make you sweat, so you'll need a change of clothes. However, you can always buy clothes cheaply at your destination, so you don't need to pack your suitcase full.
Sunglasses
Open shoes
Shorts and T-shirts
Sunscreen
Sun umbrella
Cap or hat
These are our recommendations, so if you are missing something you can buy it in Malaga.
Activities and events in August
August is not only a month of beach or swimming pool, but there are many events where you can have fun and get to know Malaga a little better. Especially relevant is the Malaga Fair, so if you are in mid-August you can't miss it.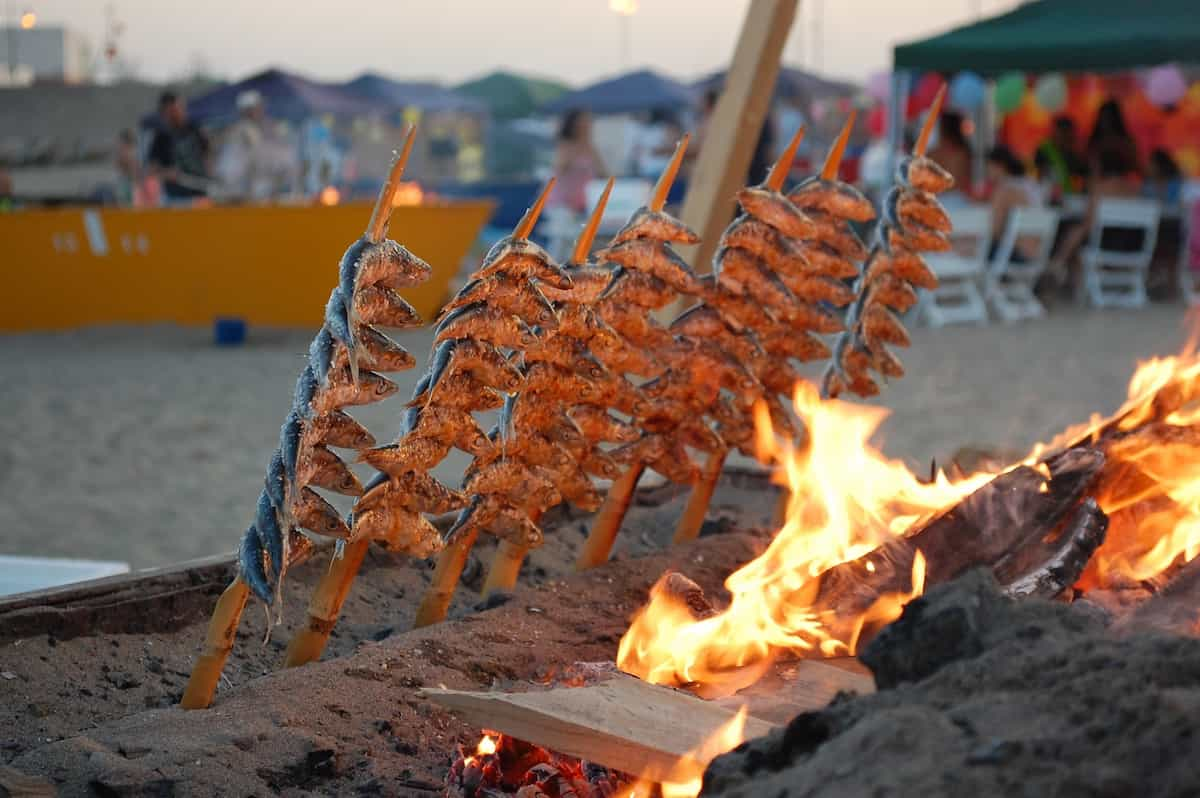 Malaga Fair in August
The Malaga Fair in August is one of the most popular events in the province this month. At the fair you can not only enjoy the mechanical attractions during the night but you can also breathe the festive atmosphere during the day in the centre of Malaga.
In 2023 it will be from August 12th to August 19th
Bathing in natural pools
August is the perfect month to go and discover new places and natural spaces where you can refresh yourself.  The natural pools in Malaga are easily accessible by car, so if you have decided to rent a car in Malaga you will be able to discover fantastic places in our blog.