Malaga Airport is one of the most important in Spain and the Costa del Sol, both in terms of the number of passengers and its connection with numerous national and international destinations. However, what do airport users think? Are they satisfied with its facilities, services and customer service? What aspects do they value most and which would they improve? In this article, we will collect the opinions and reviews of different people who have used Malaga Airport. We will also analyse the strengths and weaknesses of the airport, as well as its future plans.
History and data of the airport
Its history dates back to 1919, when a French pilot had to make an emergency landing on a plot called El Rompedizo due to a storm. The pilot was impressed by the place and decided to install an aerodrome there. Thus was born the first Spanish airport, which was officially inaugurated on September 1, 1919 with a flight between Toulouse and Casablanca, passing through Barcelona, Alicante, Malaga and Tangier.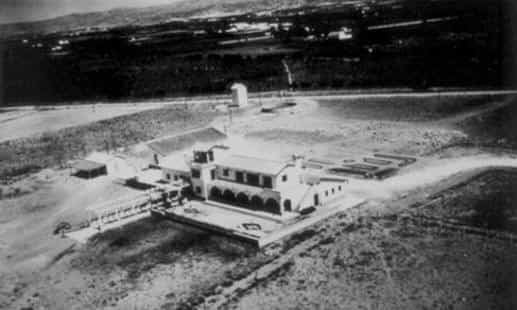 The airport has a cultural and artistic offer that makes it unique. Since 1997, the airport has a permanent exhibition of works of art donated by local and international artists, which can be admired in the different terminals. Some of the works are sculptures, paintings, photographs or multimedia installations. In addition, the airport has a museum dedicated to its history, located on the upper floor of terminal T3. The museum displays historical objects related to aviation, such as engines, propellers, models or uniforms. It also has a relaxation area with armchairs and views of the runways.
The airport is one of the most important in Spain and Europe, both in terms of the number of passengers and its connection with numerous national and international destinations. In 2020, the airport recorded more than 5 million passengers and more than 50 thousand operations. The airport has four terminals, two runways and a capacity for 30 million passengers per year. The airport also has future plans and improvements, such as the construction of a new runway or the railway connection with Marbella.
If you want to learn more, we recommend visiting our section on the history of Malaga Airport.
Opinions of airport travellers
Malaga Airport is one of the busiest and most modern in Spain, but what do visitors who use it think? We have collected some opinions from people who have travelled to or from this airport, and these are their impressions:
Most visitors agree that the airport has easy access from the city or from other locations on the Costa del Sol, whether by car, taxi, train or bus. They also highlight the good signage and quick security that facilitate transit through the airport.
Another aspect that visitors value positively is the variety and quality of the shops and restaurants at the airport, both in the duty-free area and in the waiting rooms. Some mention that there are options for all tastes and budgets, and that you can pass the time entertainingly while waiting for your flight.
However, not everything is praise for Malaga Airport. Some visitors complain about the lack of space and services in some areas of the airport, especially during high season. For example, some say there are few chairs, sockets, toilets or luggage carts, or that the air conditioning is insufficient.
Last but not least, some visitors also have opinions about the staff and customer service at the airport. Some praise the kindness and professionalism of the workers, while others criticize their lack of friendliness or efficiency. Some also mention that there are differences between employees in different airlines or companies at the airport.
Malaga Airport receives diverse opinions from visitors, although positive ones generally predominate. Although there are aspects to improve, it also has strong points that make it a benchmark in Spain and Europe. You can see all the reviews on Malaga Airport's review page: https://goo.gl/maps/Bxih8QGSAixJYRU39
Express parking reviews
Parking at Malaga Airport is one of the aspects that most concerns visitors who have to drop off or pick up someone at the airport. The airport has an express parking that offers 10 minutes free of charge, but is it enough and comfortable for users? We have collected some opinions from people who have used this service, and these are their impressions:
Some visitors consider the express parking to be a good option for bringing or taking someone to the airport, as it has easy access and is located on the 2nd floor of departures, near the terminal. They also highlight that there is no need to validate the ticket if the 10 minutes are not exceeded, and that you can go directly to the exit.
Some say there are queues both to enter and exit, or that there are people who obstruct when loading or unloading in double file.
Others say that the machine tells them they can leave without paying, but then they are charged almost 3 euros at the barrier.
Another problem pointed out by some visitors is the parking at the airport, which they consider expensive, distant or insufficient.
Other visitors think that the express parking is insufficient or inconvenient, as it has few spaces, is far from the entrance or has narrow parking spaces. Some suggest that the free time should be extended or the location of the parking improved. Others say they prefer to use normal parking or look for other cheaper and more comfortable options.
This analysis has been made from real opinions found on Google's Express Parking page at Malaga Airport: https://goo.gl/maps/sd4NxB7oyUYLRQwA6
Preferred Arrivals Parking
Preferred arrivals parking is a service offered by Aena to facilitate airport access for users who are picking up or dropping off someone. However, this service has advantages and disadvantages according to the opinions of users who have used it. Some of the positive and negative aspects that have been mentioned are:
Advantages:

Spacious parking spaces and clean services.
Easy entry and exit from the car park.
Located in front of the passenger exit (arrivals).
Convenient and practical for short stays.

Disadvantages:

No service and lack of staff to attend.
High prices, especially for long stays.
Exit from the car park is not comfortable for large cars.
Problems with tickets and barriers.
There are very varied opinions from visitors, although negative ones generally predominate. The car park has aspects to improve but also has advantages for some users.
The opinions are real and can be consulted on the Arrivals Parking page: https://goo.gl/maps/9ekvn7yAog21ydZc8
Alternatives to express and long-term parking
Let's learn about some alternatives that could be useful depending on how you plan to use airport parking.
In case you want to pick someone up:
If you want to pick someone up from the airport and want to avoid parking or do not have a car, you can opt for an airport transfer. There are professional companies that offer transfer services between the destinations you need. You can make the reservation from the website for your own use or for whoever you need, the driver will wait for the person holding a sign with their name and provide them with a comfortable and efficient means of transport.
Another option is the train from the airport; it is very close and is a convenient means of transport if you do not have much luggage and the destination is close to a station.
If you need long-term parking:
If you want to park for a day or more, there are economical options. In our section on parking at Malaga Airport you can find competitive prices with free transfer between your car and the terminal. We also offer more services such as full vehicle washing or oil change among others; definitely an option to consider if you want to park in a safe place before taking a flight.
If you do not have a vehicle or prefer to leave it at home, you can also use the train or an airport transfer.
Video of arrival at the airport
Below you can see a first-person video of arriving at Malaga Airport. Have you had any negative or positive experiences at the airport?