Discover hiking routes in Malaga in winter and immerse yourself in mountainous landscapes that reveal the hidden beauty of this region. Malaga, a true gem on the Costa del Sol, is renowned for its golden beaches and lively nightlife. However, beyond the coast, a world of natural beauty unfolds, waiting to be explored. Instead of the beaches, delve into hiking trails in Malaga during the winter. Explore lesser-known destinations that wind through picturesque mountain landscapes in this season, unveiling a completely new perspective of this wonderful region.
Hiking Routes
Route 1: Guaro – Chiribenítez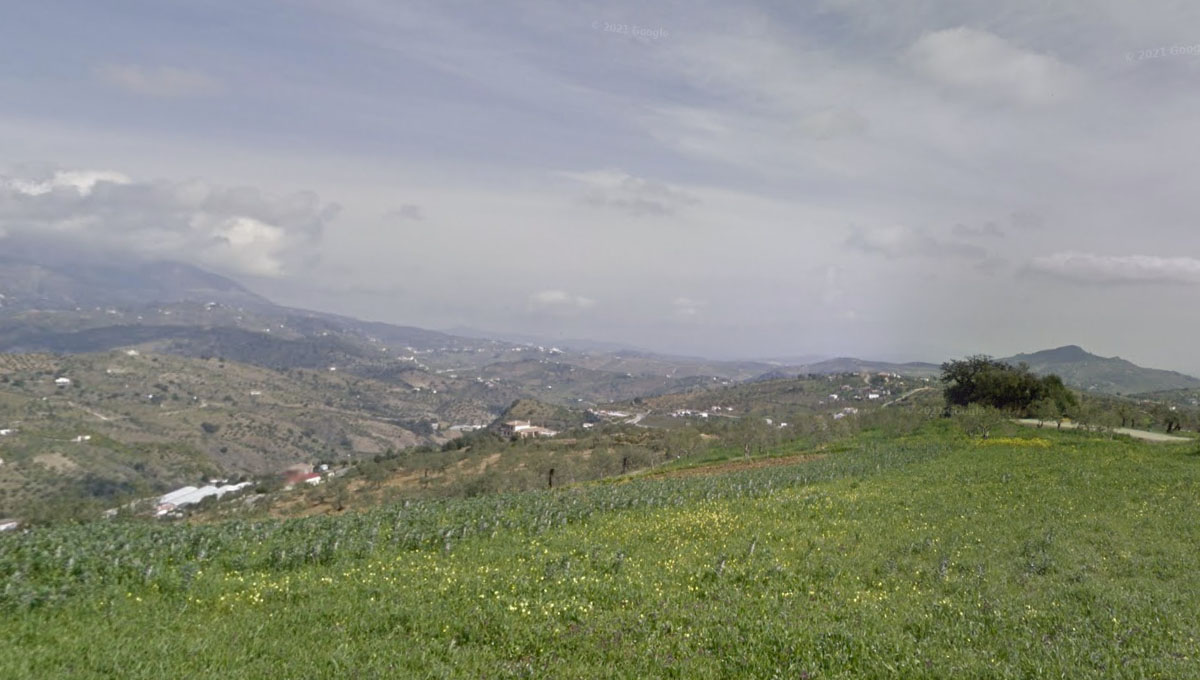 Welcome to the "Guaro – Chiribenítez Route," a hidden treasure that immerses you in the breathtaking beauty of the Sierra de las Nieves, part of the Natural Park of Sierra de las Nieves. This privileged environment hosts unique and nearly untouched ecosystems, sheltered from human influence.
The landscape that unfolds before your eyes is a true work of art created by nature and shaped by generations of locals. From the rugged ridges of Torrecilla to the gentle meanders of the dry stream, every corner of this space is imbued with the force of nature and constantly changes with the passage of time.
The starting point of this adventure is at one of the trail junctions in the town of Guaro (COORDINATES 36.657499, -4.838386). Specifically, it begins right where the route connecting this charming village to its neighbor, Monda, commences. To reach this starting point, whether from Malaga or Marbella, you will need to take the A-7100, a road that circumnavigates Guaro's urban area.
Route Tips
Embarking on this route, you will face a challenging trail that requires preparation and the right equipment in your backpack.
Throughout this journey, you will immerse yourself in a landscape dominated by almond and olive trees, reaching their peak splendor with a burst of flowers in January and February. Additionally, you will come across wild olive trees, distinguished by their smaller fruits compared to olives, interspersed with cultivated plots hosting traditional orchards and various fruit trees like avocados and citrus. You will also encounter majestic carob trees and some holm oaks along the way. Riverside areas, like the dry stream, exhibit abundant vegetation typical of these riverine environments.
As for the fauna, you will have the opportunity to spot amphibians in areas near the streams and raptors soaring in the skies over the hills you will explore. The Puerto Chiribenítez Route is a unique experience that connects you with nature in its purest form, revealing the richness and diversity of the flora and fauna that inhabit this stunning corner of Malaga.
Route 2: El Saltillo Route from Canillas del Aceituno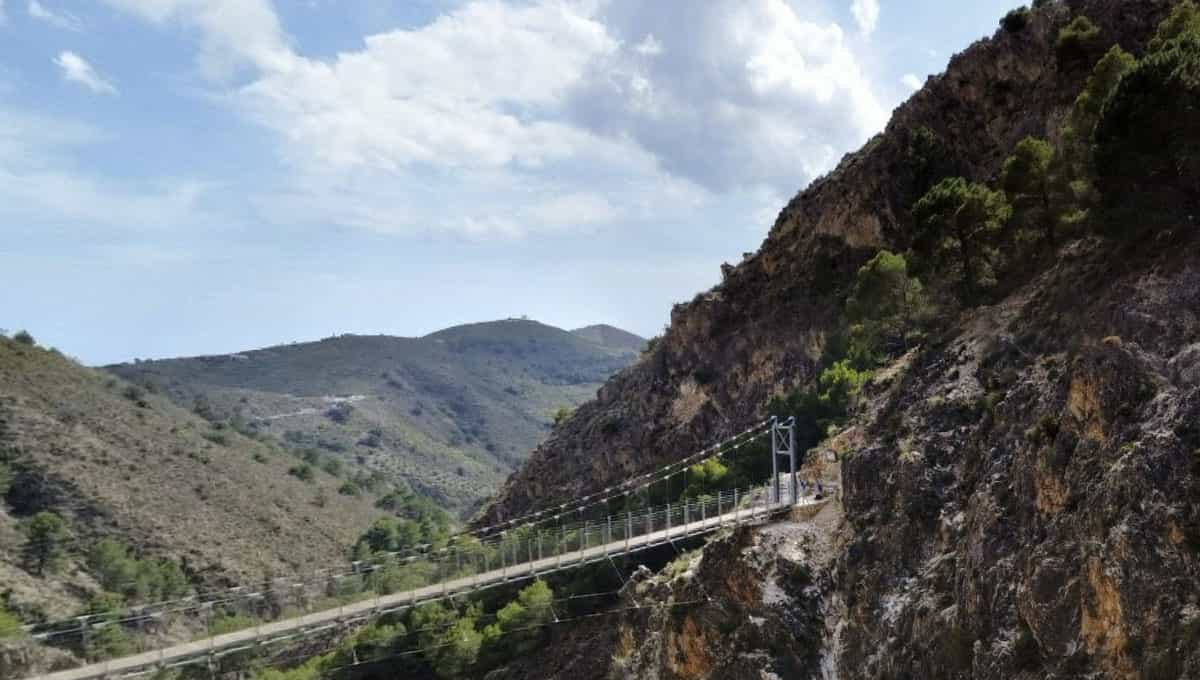 Nestled in the majestic Tejeda Mountains, the El Saltillo Route is a true gem in Malaga. Not only is it a marvel of nature, but it is also part of the seventh stage of the Great Malaga Path, a pioneering achievement in Andalusia that blends the beauty of natural spaces with the promotion of exploration in various municipalities. This itinerary is one of the standout options on the Great Path, featuring 25 kilometers of pure adventure that will take you through dizzying canyons, following the meandering course of the river.
The El Saltillo route connects the charming towns of Canillas de Aceituno and Sedella, within the Natural Park of Sierras Tejeda, Almijara, and Alhama. This natural environment will treat you to panoramic views that embrace the beauty of Axarquía, La Maroma (Málaga's highest peak), and even the sea.
Dubbed as the "Caminito del Rey of Axarquía," this route meanders alongside a refreshing irrigation channel and crosses the breathtaking Almanchares River Gorge, home to the famous hanging bridge. This bridge, with its 50 meters in length and 1.20 meters in width, stands as the third-longest hanging bridge in Spain, only surpassed by a few giants hanging over the Congost de Mont-rebei in Catalonia and Aragón (83 meters) and Los Cahorros in Granada (63 meters). However, note that El Saltillo is not suitable for those with a fear of heights, as it is situated more than 60 meters above the Almanchares River.
Route Tips
The best time to fully enjoy this route is during the end of January and early February when the almond trees are in full bloom. The contrast between the pink blossoms of the almond trees and the green mountains creates a stunning visual spectacle.
Reaching the spectacular El Saltillo bridge offers several options, adapted to your physical condition and willingness for hiking. But keep in mind that this mountain route requires proper preparation: water, sunscreen, a hat, some food, and essential equipment are a must, along with the need to exercise caution at all times. This is a unique journey, filled with natural beauty and excitement, perfect for adventurers and nature enthusiasts alike. Don't miss it!
Location: https://maps.app.goo.gl/ZLJ5Th8kriF323ru7
Route 3: Guadalmina Irrigation Channel Route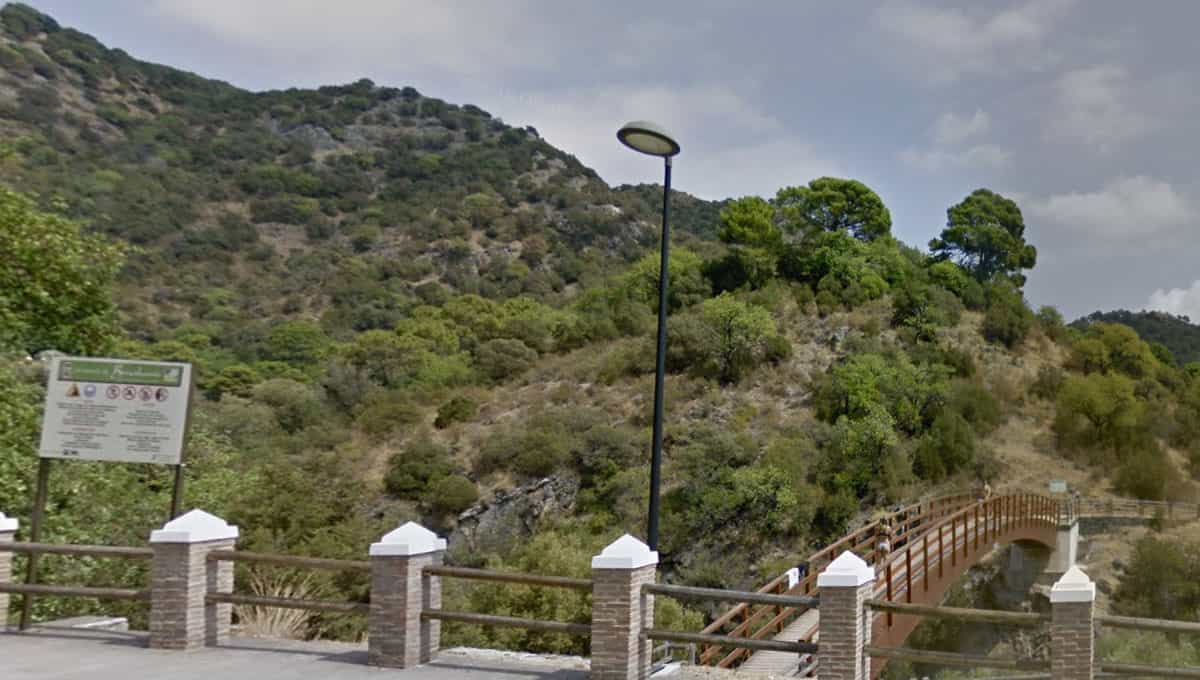 In the beautiful region of Benahavís, a nearly flat route awaits exploration alongside the irrigation channel that closely follows the course of the Guadalmina River. Don't confuse it with the Aquatic Route of the Angosturas del Guadalmina, although it can perfectly complement your river experience.
The adventure begins at the Mirador de las Tres Pergolas, located next to the access road to Benahavís, just 1.5 km before reaching the municipality. This point marks the end of the Guadalmina River descent into the serene pool known as "La Playa" by the locals. Here, you can observe a wooden bridge that facilitates crossing the river. You will also find a designated parking area, although in certain times of the year, especially on summer weekends, it fills up quickly, so you may opt to search for alternative parking before or after this point.
This route was opened to the public in late summer 2014 when the aforementioned wooden bridge was set up to cross the Angosturas del Guadalmina from the road. As you begin this short trail, your first stop will be the walkway, which will offer you a stunning perspective of the spectacular canyon that the Guadalmina River has carved over the years. This river originates in the Serranía de Ronda and flows to the coast of Marbella.
Tips
The trail itself is short, with approximately 4.6 kilometers of low-difficulty walking, making it a perfect choice for hiking enthusiasts of all levels. You will follow the ancient irrigation channel built by the Arabs over a thousand years ago to supply water to their orchards and hamlets. The current channel rests upon this ancient system and has been adapted to allow hiking. As you follow the watercourse, you will have the opportunity to cross an exciting hanging bridge over the impressive Angosturas Canyon.
Once you've crossed the bridge, you'll venture into a short ascending trail of 200 meters that will lead you to the irrigation channel that gives this route its name. From this point onwards, the trail becomes almost flat, following the level of the irrigation channel itself.
This route is circular and offers you an experience of approximately 1 hour and 50 minutes on a comfortable trail that allows you to enjoy abundant vegetation, including acebuches, lentiscos, rosemary, coscojas, aulagas, cornicabras, cork oaks, carob trees, and palm trees, among other botanical species. Embark on this exciting adventure and discover the natural beauty of the Guadalmina Angosturas Route in Benahavís!
Location: https://maps.app.goo.gl/Ue5NkCxw4Rqde47R6
Hiking Tips for Winter in Málaga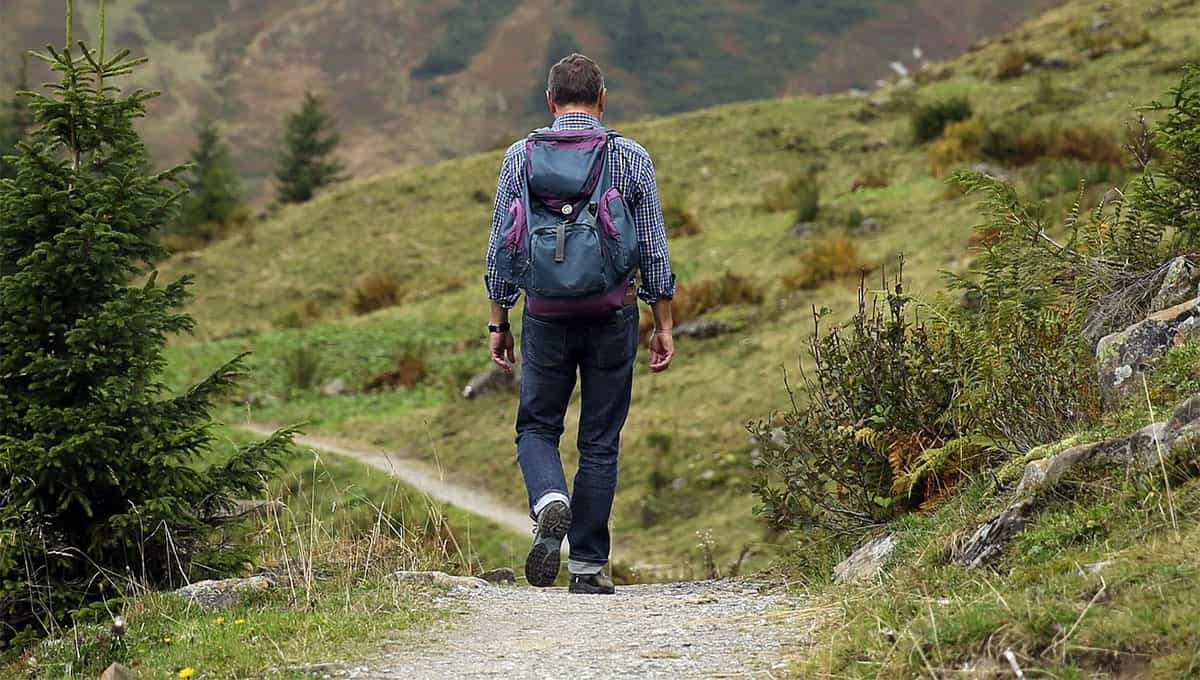 Málaga's climate during the winter months is milder compared to other regions, and temperatures are usually quite pleasant, especially during the day. To enjoy a hiking experience in Málaga during the winter, here are some essential tips:
Appropriate clothing: While the cold isn't as intense, it's recommended to wear comfortable and breathable clothing. During the day, you can opt for short or long-sleeved shirts and lightweight trousers. For cooler mornings and evenings, a light jacket can be a good choice. It's best to consider the day's weather forecast and bring suitable clothing based on the expected temperatures during those hours.
Proper footwear: Make sure to wear a pair of comfortable hiking boots that provide good ankle support. Remember not to use new footwear as they may cause blisters.
Route preparation: Before heading out, research the route you plan to take. Check the weather forecast and be aware that conditions can change rapidly.
Food and hydration: Ensure you have enough water and food for the journey. Although temperatures aren't extremely high, it's crucial to stay well-hydrated and have sufficient energy.
Communication: Inform someone of your itinerary and when you plan to return. In case of an emergency, this person can alert rescue services.
Respect for nature: Remember to follow "leave no trace" principles to preserve the environment. This means carrying all your trash, not starting fires, and respecting wildlife.
With the mild climate and stunning views that Málaga has to offer, winter is an excellent time to enjoy nature at a leisurely pace. Venture out and discover the beauty of this region!