Welcome to Malaga, an ideal destination for family travel. Traveling to Malaga with children can not only be fun but also an opportunity to create unforgettable memories.
In this article, we will explore the numerous ways in which Malaga offers exciting and safe experiences for families. From child-friendly beaches to adventure-packed theme parks, educational museums, and delicious local cuisine that will satisfy even the most discerning young palates. Discover how to plan an unforgettable trip with your loved ones and ensure that everyone enjoys their time to the fullest in this wonderful coastal city.
Family-Friendly Beaches
Malaga is known for its stunning beaches, and the best part is that many of them are perfect for families looking to enjoy the coast with little ones. These beaches offer a safe environment and a wide range of activities and services to ensure that both parents and children have the most fun.
One of the most popular beaches is Malagueta Beach. This urban beach has calm and shallow waters, perfect for kids to swim in. Moreover, there are playgrounds in the area, ensuring that the little ones get their dose of fun on dry land. Along the beach, you'll find a great variety of beach bars (chiringuitos) where you can savor local dishes while enjoying the sea views.
Another option is Pedregalejo Beach, known for its cozy and family-friendly atmosphere. Here, you can rent sunbeds and umbrellas for added comfort. The shore is perfect for kids to play in the sand and build sandcastles.
Furthermore, many of these beaches have lifeguard services, showers, and access to sanitary facilities, providing peace of mind for parents. So, if you're planning a family vacation in Malaga, don't forget to visit the beaches that offer fun and relaxation for the whole family.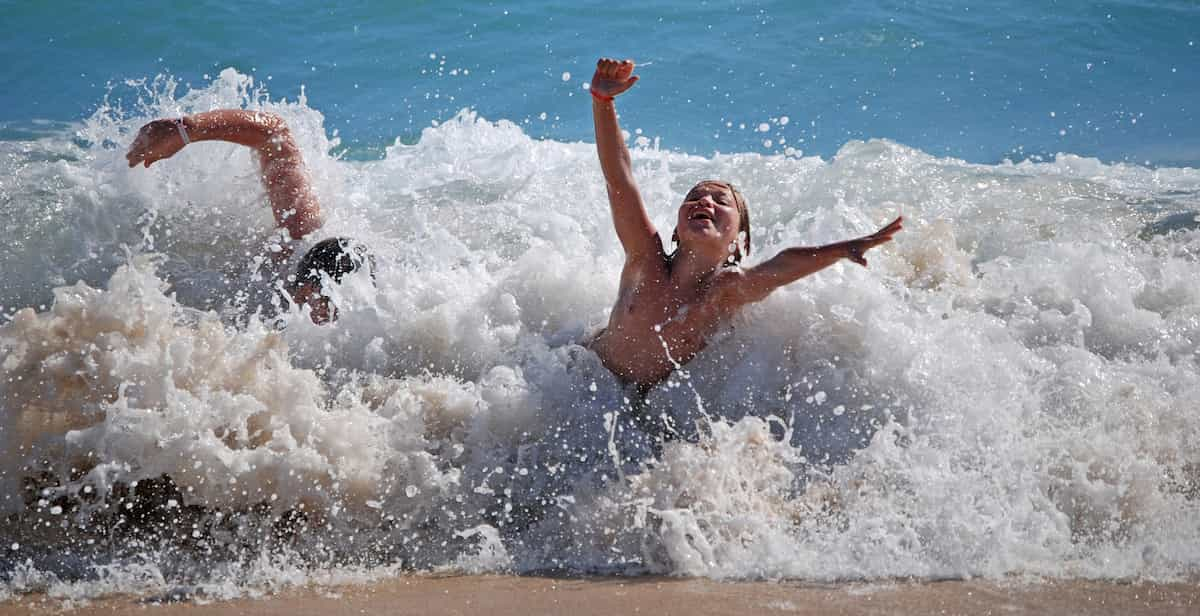 Top 10 Beaches to Visit with Children in Malaga
Cristo Beach (Estepona): This beautiful urban beach stretches over 1,300 meters and is protected from the wind. Its crystal-clear, calm waters are perfect for children to enjoy.
Casablanca Beach (Marbella): With over 2,600 meters in length and 40 meters in width, this beach is an ideal place for families. Clean sand and landscaped areas provide a perfect setting for children to play freely.
Burriana Beach (Nerja): With its blue and crystal-clear waters, this beach offers a beautiful landscape. It also has a beach library that lends books and organizes games to ensure the little ones have fun.
Misericordia Beach (Malaga): Located near the city, this beach is known for its calm waters and clear, ideal for children's enjoyment.
La Rada Beach (Estepona): Considered one of the favorites on the Costa del Sol, this beach features fine grey sand and a variety of services to meet visitors' needs.
Malagueta Beach (Malaga): This is one of the most famous and visited beaches in the province, located in the heart of the city of Malaga, next to its port.
Peñón del Cuervo Beach (Malaga): This beach is named after an impressive rock formation that divides it. It's a perfect place to spend the day with family.
Calahonda Beach (Nerja): In the picturesque municipality of Nerja, you'll find the idyllic Calahonda Beach, one of the most photographed in the area.
Cable Beach (Marbella): Cable Beach has become one of the favorites to visit in Marbella.
Torre del Mar Beach (Vélez-Málaga): In the municipality of Vélez-Málaga, enjoy this extensive 2-kilometer-long beach, bordered by a promenade full of bars and beachfront restaurants.
These beaches offer a safe and fun environment for families to make the most of their time when they decide to visit Malaga with children.
Theme Parks for the Whole Family
Malaga and its surroundings offer a wide range of theme parks promising unmatched fun for the whole family. From thrilling water parks to action-packed adventures, there's something for everyone. Here are some of the standout theme parks:
Aqualand Torremolinos: This water park is a paradise for water enthusiasts. With exciting slides, wave pools, and play areas for children.
Bioparc Fuengirola: If your family loves nature, this is the perfect place. Bioparc Fuengirola is an immersive zoo that recreates natural habitats for animals.
Aquavelis: Located in Torre del Mar, Aquavelis is another exciting water park offering a wide variety of slides and pools for enjoyment.
Selwo Aventura: Located in Estepona, Selwo Aventura is a unique adventure park that combines safari and outdoor activities. Kids can see exotic animals in environments similar to their natural habitat.
Sea Life Benalmádena: Dive into the underwater world at Sea Life Benalmádena. Children can admire a variety of marine creatures, including sharks and turtles.
Aventura Amazonia: Located in Marbella, this adventure park is a haven for adrenaline enthusiasts. It features exciting zip line courses and high rope obstacles suitable for all ages.
AquaMijas: Located in Mijas, this water park is another excellent place to cool off in the summer heat.
Cocodrile Park (Torremolinos): This theme park is dedicated to the preservation and exhibition of crocodiles of different species.
These nearby theme parks to Malaga offer a wide range of thrilling experiences for the whole family. Whether you prefer aquatic thrills, nature exploration, or amusement park adventures, there's something for everyone. Get ready for days filled with fun and unforgettable memories in Malaga!
Fairs and Popular Festivals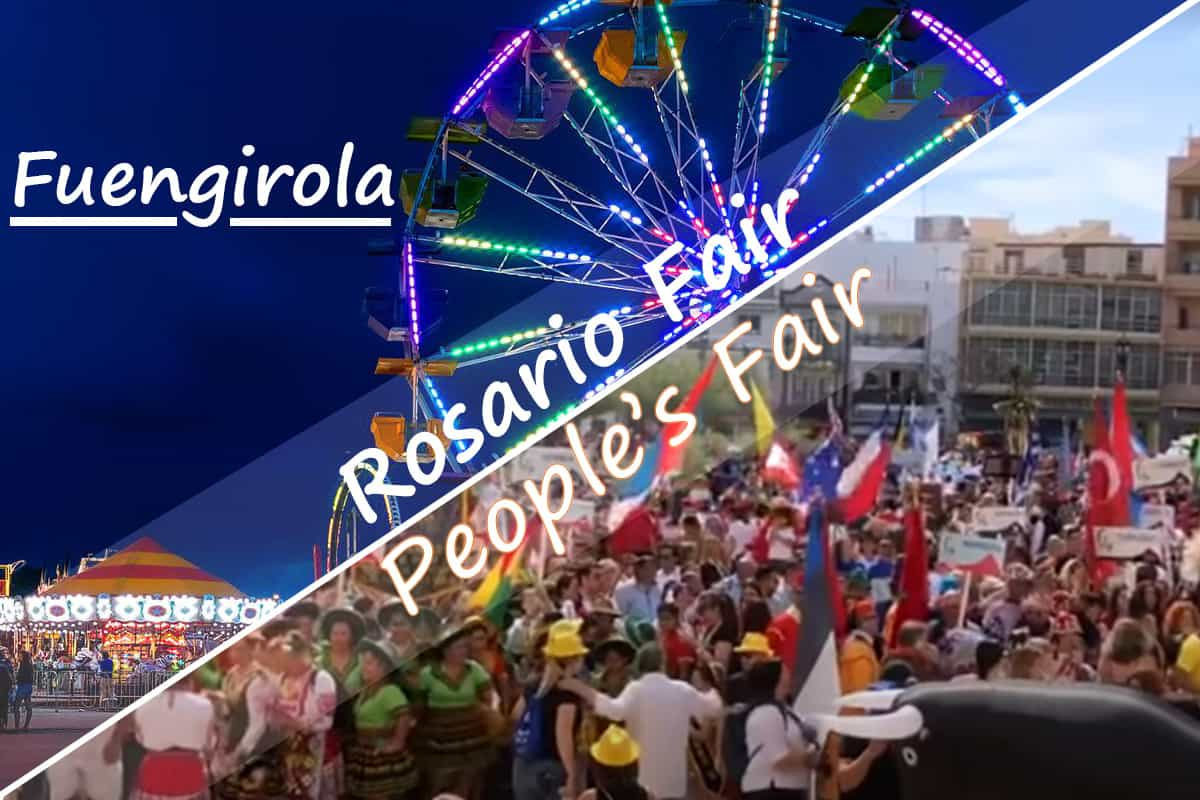 Additionally, if you happen to visit Malaga during some of its fairs, you can enjoy a great festive atmosphere with a multitude of attractions for both adults and children.
Cártama Fair: Celebrated in mid-April.
Coín Spring Festival: Held from late April to early May.
Alhaurín el Grande May Fair: Celebrated at the end of May.
Estepona Fair: Takes place in July.
Malaga Fair: Celebrated in mid-August.
Pilgrimage and San Miguel Fair, Torremolinos: Celebrated at the end of September.
Rosario Fair, Fuengirola: Celebrated in October, and you can find more information here.
Fairs of the Towns: The People's Fair in Fuengirola take place around the last week of April and end in early May.
Please note that these dates are approximate and may vary slightly each year. If you wish to plan your visit according to any of these fairs, we recommend getting information several months in advance to know the exact dates and any relevant details about each celebration.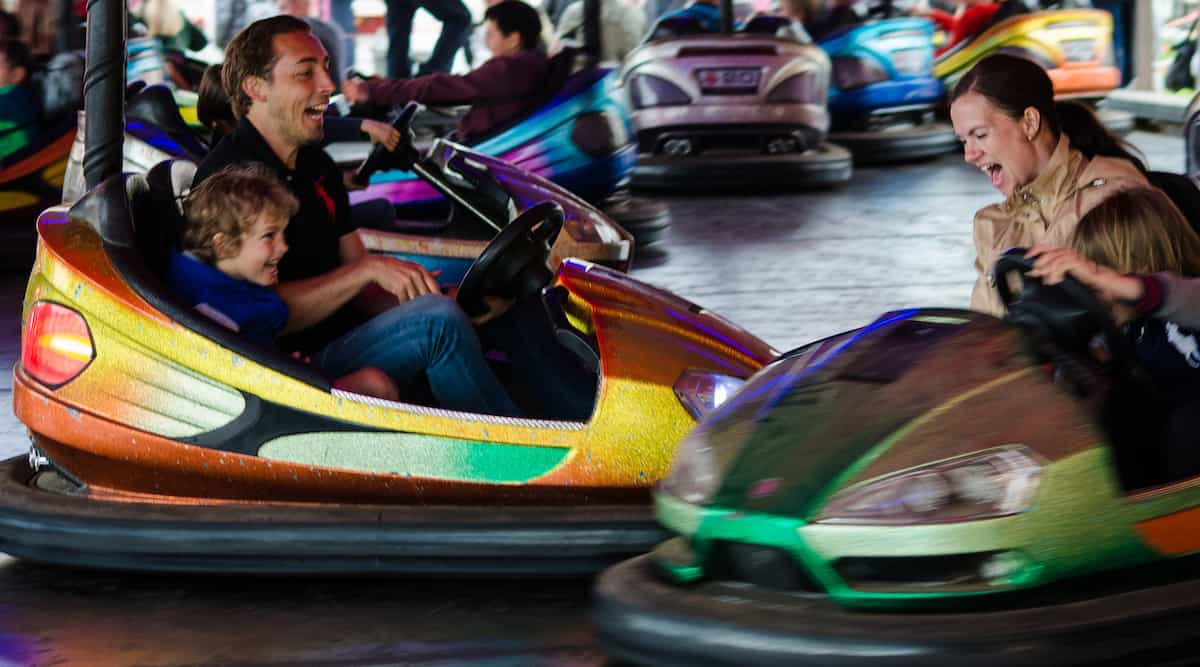 Fairs in Malaga are events full of tradition, music, dance, cuisine, and fun for all ages, and there are many more than those listed here. If you're planning a trip to Malaga with children, we recommend coordinating your visit to coincide with at least one of these.
Nature and Adventures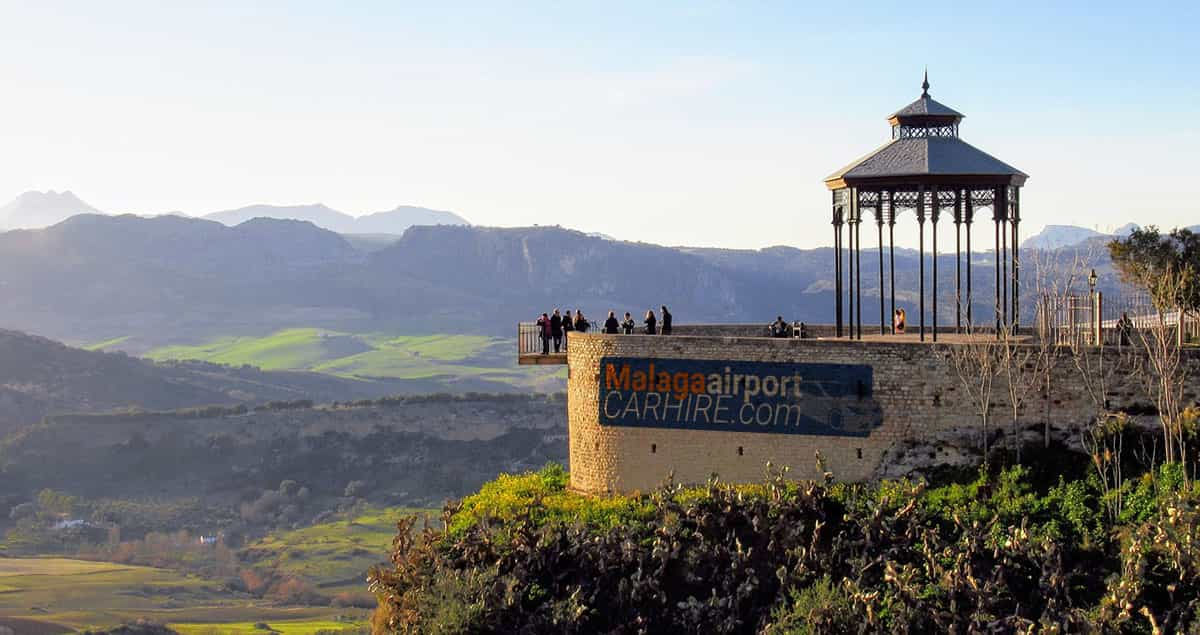 Malaga and its surroundings offer stunning natural settings, perfect for families to enjoy outdoor activities and immerse themselves in the beauty of nature. Here are some highlighted natural areas and thrilling adventures you won't want to miss:
Natural Park of Sierras de Tejeda, Almijara, and Alhama: This vast natural park is a hiking paradise. With a variety of trails for all levels, families can explore canyons, waterfalls, and spectacular mountain landscapes.
Natural Park Montes de Malaga: A short distance from the city, this natural park is ideal for mountain biking. Its winding trails will take you through lush forests and hills, providing a perfect experience for active families.
Caminito del Rey: Known as the "most dangerous path in the world," this stunning route of walkways and bridges is suspended between the El Chorro Gorge. Despite its fame, it's entirely safe and offers an unforgettable adventure for families with older children.
Natural Park of Sierra de las Nieves: This park is an exceptional place for birdwatching and exploring local flora and fauna. You can go on family hikes and enjoy the beauty of nature.
Natural Reserve Laguna Fuente de Piedra: This reserve is famous for being home to a large population of flamingos. Children will be amazed to see these majestic birds in their natural habitat.
Museums and Educational Centers
Malaga is much more than beaches and fairs; it also hosts a wide range of museums and educational centers designed to captivate and educate children of all ages. Some notable options include:
Interactive Music Museum: This museum in the heart of Malaga offers an interactive experience for both children and adults. Visitors can explore a collection of over 400 musical instruments from around the world and participate in practical activities that encourage musical creativity.
Alborania Museum: Located in the port of Malaga, this museum focuses on marine biodiversity and environmental conservation. It offers interactive exhibitions that immerse visitors in the marine world through models and educational activities.
Automobile and Fashion Museum: This unique museum displays a collection of classic cars and vintage fashion. Children will enjoy exploring the vehicles and learning about the evolution of fashion throughout history.
MIMA (Malaga Interactive Museum of Art): This interactive art museum is ideal for the youngest visitors. It offers the opportunity to experience art hands-on, allowing children to be creative and actively participate in artistic creation.
Principia Science Center: This educational center is dedicated to scientific and technological outreach. It offers interactive exhibits and workshops designed to foster children's interest in science and technology.
Museums and educational centers in Malaga are ideal places for families to explore, learn, and have fun together. Each one offers a unique and enriching experience that combines education and entertainment, allowing children to discover new horizons and stimulate their curiosity.
Tips for Traveling with Children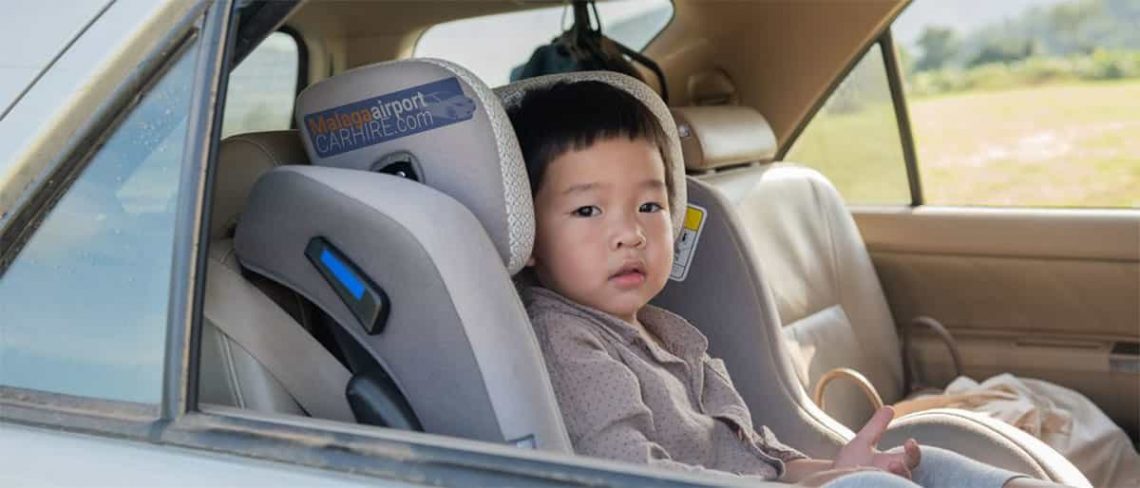 Traveling by car with children can be a wonderful experience if properly planned. Safety and comfort are essential for everyone to enjoy the journey. Here are some guidelines to make your family trips more enjoyable:
Plan Ahead: Plan the itinerary well in advance. Consider routes, stops, and schedules that are comfortable for children.
Car Safety: Ensure that children are properly secured in their car seats or with seat belts according to their age and weight.
Entertainment: Bring toys, books, and electronic devices to keep children entertained during the trip. You can play road trip games, sing songs together, or tell stories.
Food and Breaks: Pack snacks and water, avoiding foods that may cause spills. Make regular stops for eating, stretching legs, and resting.
Music and Audiobooks: Create a playlist with children's favorite music or interesting audiobooks. Music creates a pleasant atmosphere, and audiobooks are an excellent way to pass the time.
Frequent Breaks: Make short stops for children to stretch and rest. This not only keeps children comfortable but is also essential to prevent driver fatigue.
Traffic Safety: Use the trip to teach children about road safety and respect for traffic rules. You can explain traffic signs and the basics of how to behave on the road.
Realistic Expectations: Keep in mind that children may get bored or restless during the trip. Stay calm and show understanding.
Communication: Maintain open communication with children. Answer their questions and needs. Encourage conversations and create an environment of openness and trust.
By following these tips, your car trips with children will be safe and comfortable, allowing you to enjoy quality family time and create unforgettable memories along the way. Bon voyage!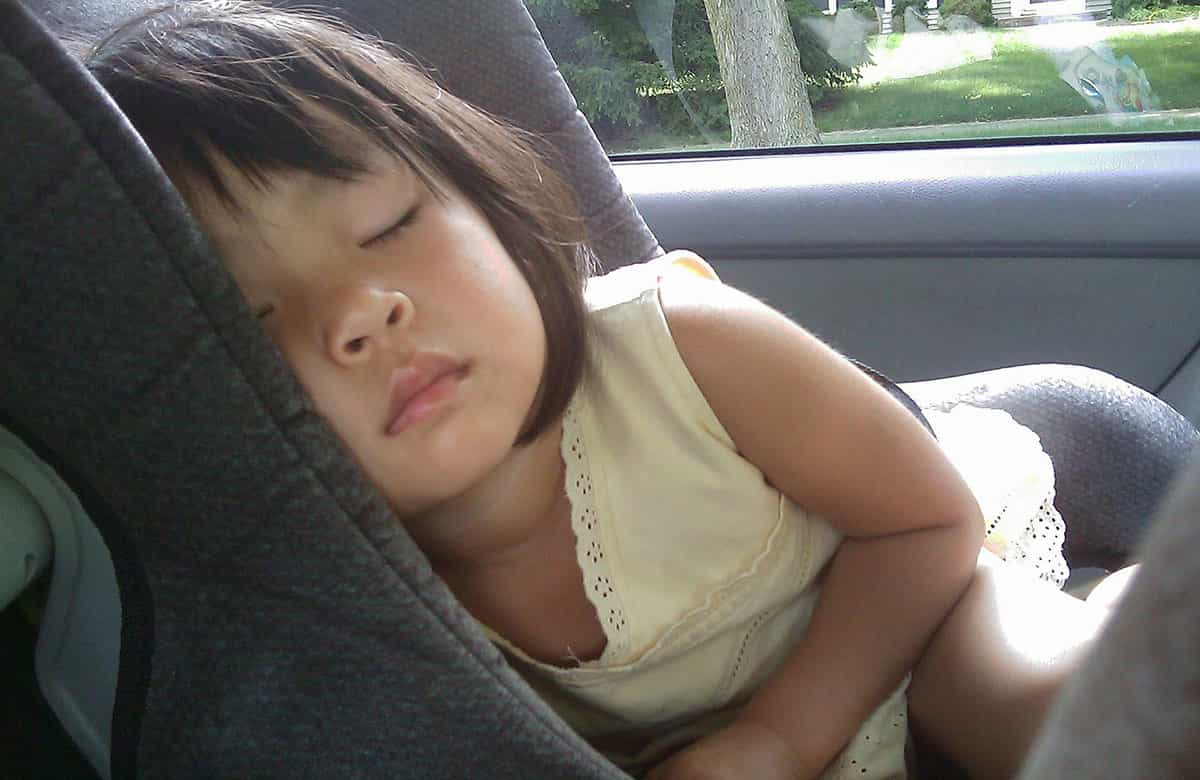 Useful Resources
Here are some useful links to plan your trip to Malaga: