When you arrive at Malaga airport and depending on the time of day you may want to stop by a shopping centre, pharmacy or place of special relevance; also in Torremolinos, it is good to know where you can go shopping, especially if you are staying in a flat.
Let's find out about the main places that might interest you depending on where is your accommodation, including car parkings you can leave your car with complete peace of mind.

If you are planning to go from Malaga airport to Torremolinos, we have a dedicated page where we explain how to get there by car.
Torremolinos
This former fishing village of Malaga experienced an important economic and population growth in the 60's of the 20th century. Torremolinos was the desired place for many tourists and public figures of the time; you will find such emblematic names as Orson Wells, or the actors Boris Karloff and Frank Sinatra among many others.
This fever for the Costa del Sol and especially for Torremolinos was caused by the visit of the Crown Prince of Denmark, who visited the town in 1950.
Among the most popular places in Torremolinos at the moment and chosen by our clients for their stay are the following:
El Pinillo
Montemar
La Carihuela
Bajondillo
Playamar
La Colina
Los Alamos
Essential visits in Torremolinos
In Torremolinos you will find numerous places to buy food, clothes or if you feel like stopping for a drink. If your destination is in the centre of Torremolinos, you will find pharmacies and supermarkets if you need them.
Parking
If you need to park for a short time or a few hours, you can use one of the following public car parks:
Supermarkets and Shopping Centres
Just at the entrance to Torremolinos if you are coming from the highway there is a large hypermarket where you can buy whatever you need in terms of food. You can also go to a shopping centre if you need clothes, food or any other necessities.
Free parking is available, so you can easily get there by car.
Pharmacies
There are pharmacies all over Torremolinos, so you will have no problem finding one if you need it.
It is difficult to find parking near the pharmacy, but as it is usually a quick shopping trip, you can double-park for a moment.
Leisure and catering
If you feel like going out for a bite to eat or a stroll around some of the most emblematic places as soon as you arrive in Torremolinos, we recommend you visit the centre and Calle San Miguel:
In Calle San Miguel you will find everything from restaurants to perfume and souvenir shops.
Other dining options include the numerous beach bars and restaurants along the promenade, an ideal place for a sunset stroll.
Activities and places of interest
Once you have settled in Torremolinos you can visit some of the tourist attractions. From natural environments to parks, boat trips or of course its beaches. Let's take a closer look at some of the activities you can find.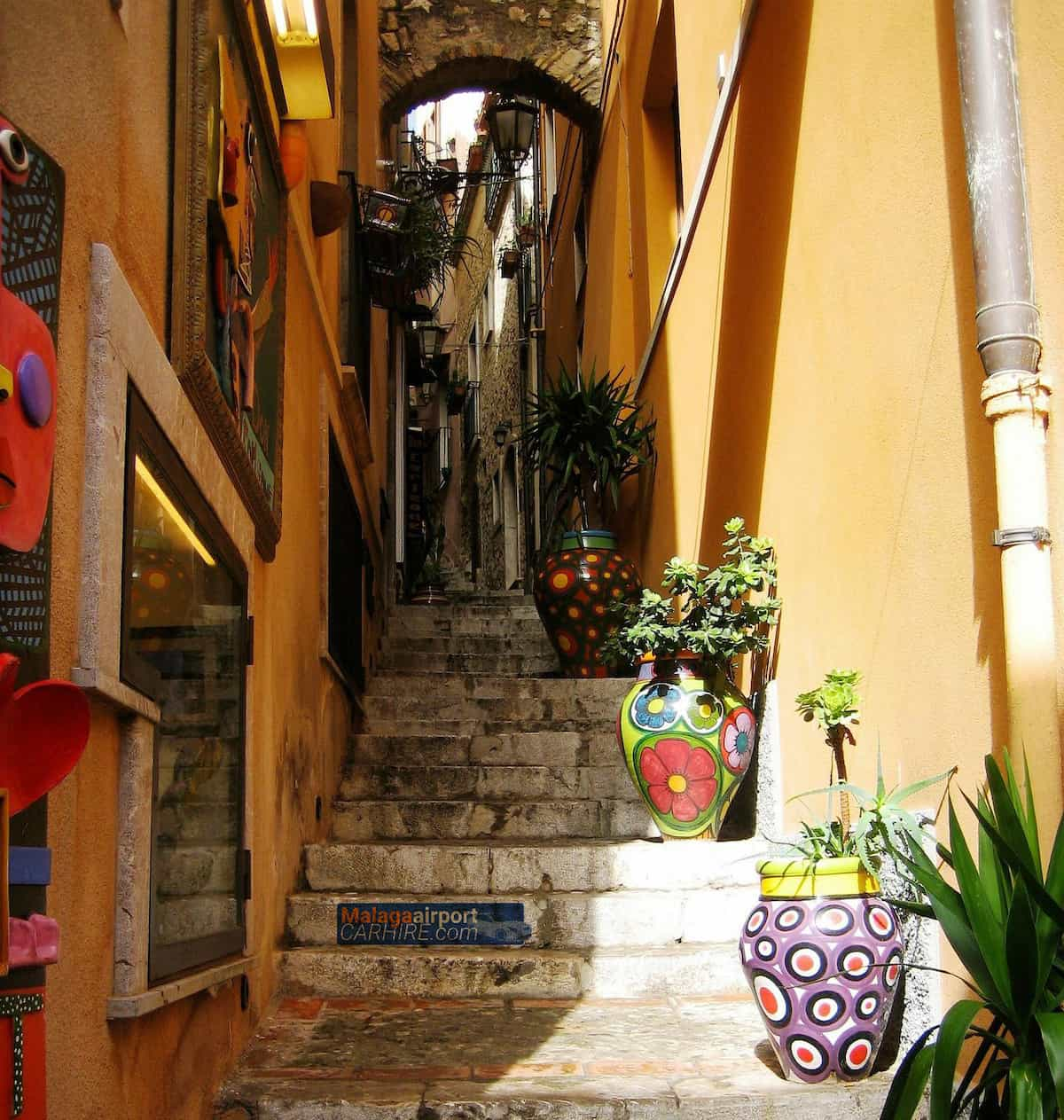 Hiking
There are many hiking routes and almost all of them converge at the well-known Mirador del Lobo. The best way to get there is by car, for which you should park in the Pinar de los Manantiales area. (map).
Location: https://goo.gl/maps/krR5kFW4pNeFj8GW9
Another well-known trail that can only be reached on foot or by car is the Sendero Puerto de Torremolinos; there is usually a car park at the beginning of the trail.
Location: https://goo.gl/maps/8YTkC9STbGdR6awq9
Torremolinos Fair
Torremolinos fair takes place by the end of September, so if you're in the area you might want to check it out. It's characterised by its mechanical attractions and its stalls, where you can dance, drink or eat until the early hours of the morning, and during the day the fun moves to the Plaza de la Nogalera, with live concerts and other activities.
In the middle of the fair there is usually a special day when the rides are half price. It is a popular day, so it tends to be more crowded.
Night fair: In the Torremolinos fairgrounds, with stalls and mechanical attractions where children especially will have a good time.
Night fair: In the Torremolinos fairgrounds, with stalls and mechanical attractions where children especially will have a good time.
Bateria Park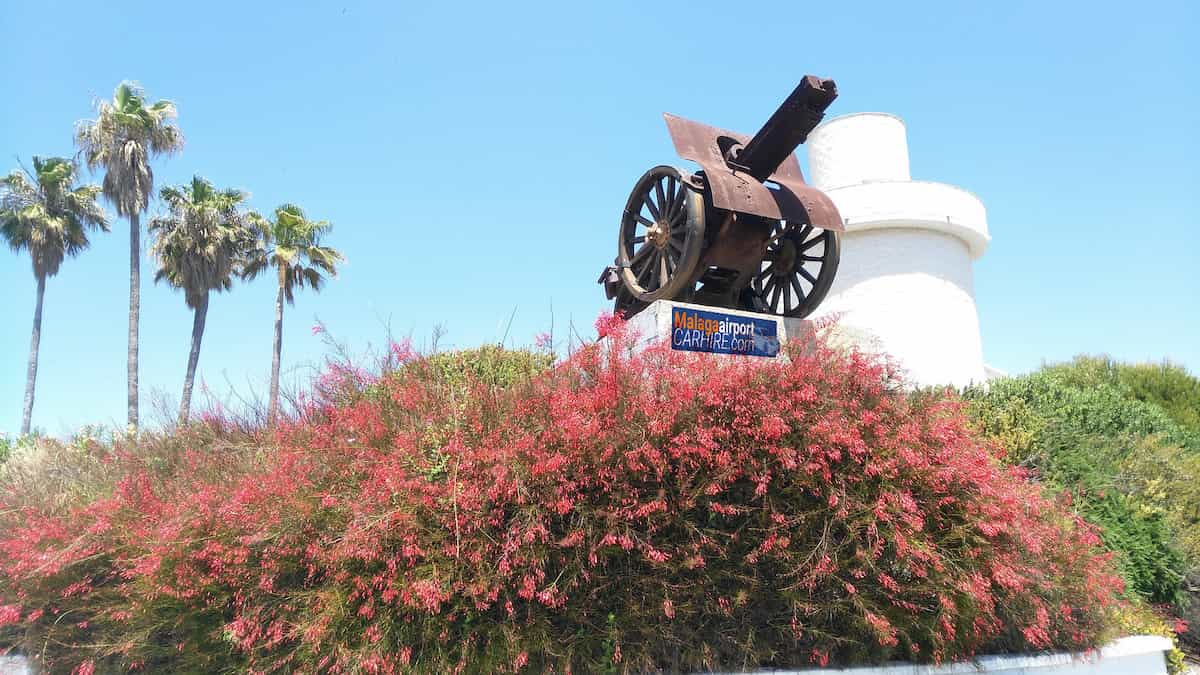 https://goo.gl/maps/xBFvZ7qBGZcv2cVW7
Beaches in Torremolinos
The beach is undoubtedly one of the main tourist attractions of Torremolinos. These are beaches of dark sand and clean waters, where you can not only cool off but also practice some water sports.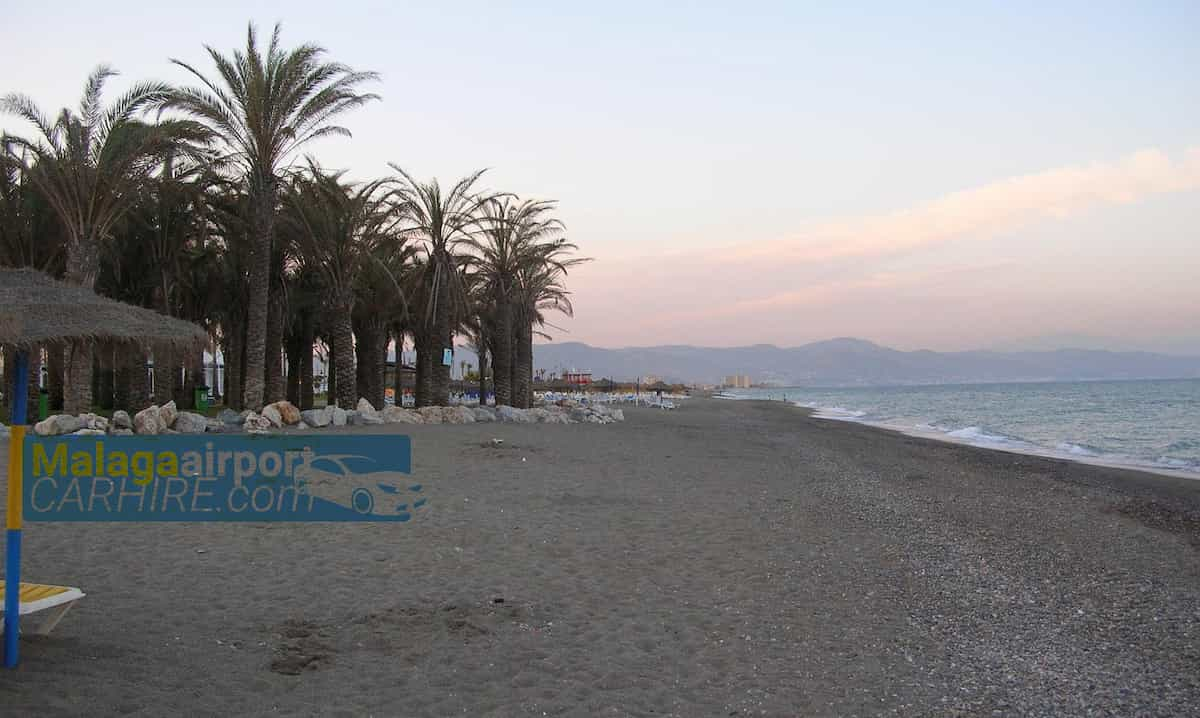 Along the beach in Torremolinos you will find sunbeds, beach bars, pedal boats, jet skis, canoes and many other activities. If you come to Torremolinos in summer, you will definitely have a good time.
Main beaches in Torremolinos
La Carihuela
Rincón del Sol
Bajondillo
Playamar
Playa de Los Álamos
Do you need a car if you go to Torremolinos?
Torremolinos is very close to Malaga airport and has a local train station and bus station. If you are travelling with little luggage and your main interest is to be on the beach every day, you may think that you don't need a means of transport. We recommend you make the most of your holiday with a car hire in Malaga.
If you have a car you will be able to go for example on various hiking trails, as otherwise it could mean a significant hike. As mentioned above, there is a place where hikers park the car before venturing out into nature.
With a car you can also go to different white villages that are just a short drive from Torremolinos. Depending on when you visit us, you may be interested in visiting one or the other village; in any case, you can enjoy the traditional gastronomy of our province all year round.