In Fuengirola there are activities and events throughout the year, but 3 of its most popular celebrations and festivals are: Feria de los Pueblos, the Feria de Fuengirola and Marenostrum concerts;  although there are also verbenas and other local festivities. In this article we are going to talk about the most popular ones so that you can get to know the traditions and festivals of this municipality.
There are many tourists who plan their holidays around these celebrations. As they take place on different dates each year, we will try to keep this article up to date, although the margin of change from one year to the next is usually less than 15 days.
People' s Fair in Fuengirola
The Feria de los Pueblos de Fuengirola is becoming more and more popular every year; it has recently changed its name to 'Feria de los Países' (Fair of the countries), but although it is better described, the people still know it by its first name.
This Fair consists of a multitudinous event where numerous countries congregate every year to offer visitors their traditions, culture and gastronomy; perhaps the latter is what may attract the reader's attention the most, as it is an opportunity to enjoy exquisite dishes that would otherwise be difficult to find.  To a greater or lesser extent it is easy to find Japanese, Chinese or even Greek restaurants if you look hard enough, but where are you going to find food from Paraguay, Hawaii, Peru or many other countries? Add in the parades and traditions and you can understand why many plan to visit Malaga with this fair in mind.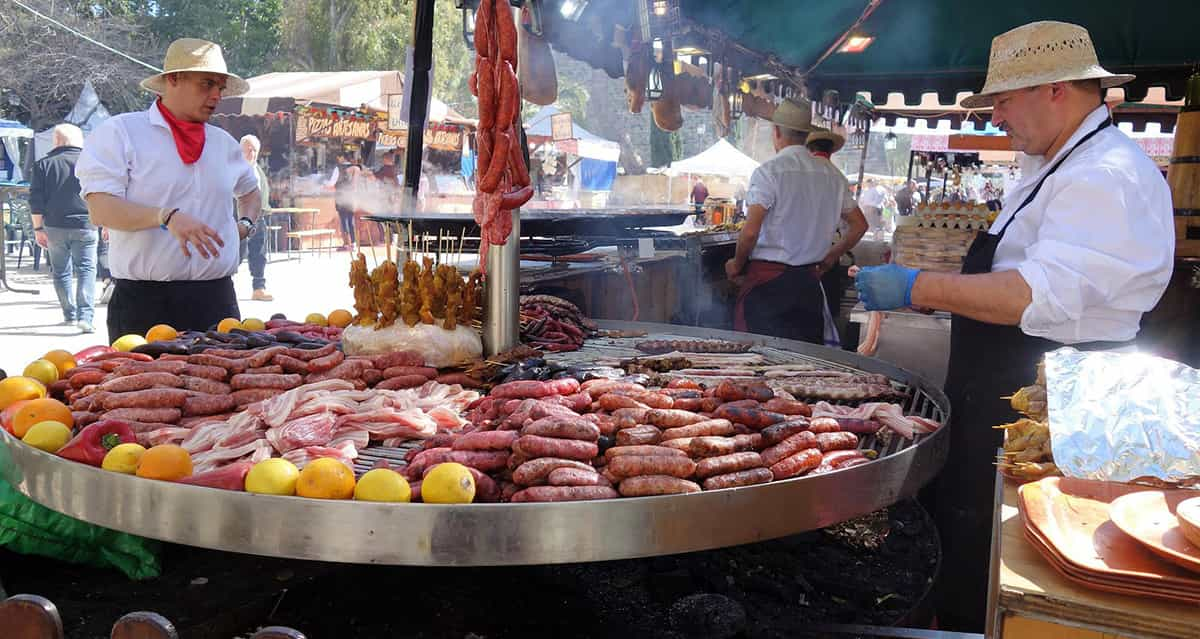 When is the People's Fair
Each year may vary but it is usually held between the end of April and the beginning of May; if you are interested you can visit our article about what it is like to visit Malaga in May, so you can get an idea of what the weather is like and what activities you can do. If you visit Malaga in April we also have another article to help you plan your holiday.
In 2023 the People' s Fair takes place from 27 April until 1 May.
Activities
As we have already mentioned, there will be a wide range of gastronomic offerings with food from all the countries present; each country will also offer workshops, craft stalls, dances with traditional music and a parade.
Opening hours
The fair stands are open all day from 1 pm until 4 am; some may close at 1 am.
Parade through the streets of Fuengirola
The traditional parade takes place on the Saturday of the fair; in 2023 it will be on 29 April at 11:30 am from the Plaza de España.
The route will be as follows: Plaza de España, Avenida Condes de San Isidro, Avenida Sáenz de Tejada, Calle Alfonso XVIII, Pso. Jesús Santos Rein y llegada al Recinto Ferial.
Participating countries
Brazil, India, Dominican Republic, Ireland, Paraguay, Hawaii, Spain, Romania, Cuba, Ukraine, Australia, Venezuela, Turkey, Peru, South Africa, Estonia, Japan, Ecuador, Bolivia, Bulgaria, Germany, United States, Argentina, Mexico, Puerto Rico, Finland, Greece, Jamaica, Chile, Great Britain, Belgium, Uruguay and Colombia.
As you can see, the list of participating countries is extensive, so you will have plenty to do these days in Fuengirola. Every year new countries are added to the list.
Video of the Feria de los Pueblos
Fuengirola Fair
The traditional Fuengirola Fair takes place in October and is another of the many events we recommend in Malaga. It is also known as the Feria del Rosario, as it is preceded by the Romería de la Virgen del Rosario (Pilgrimage of the Virgin of the Rosary).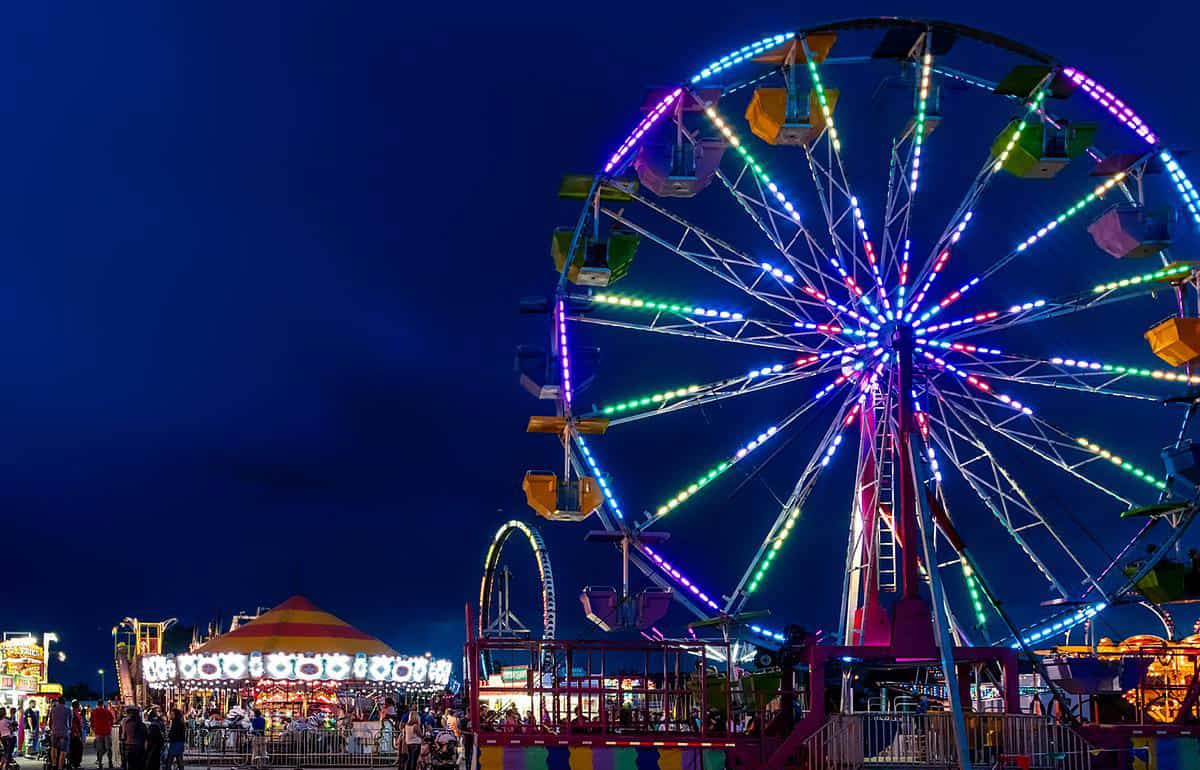 It is a traditional fair, with its booths and amusement rides; both children and adults will have a great time.
The fair takes place in the Recinto Ferial, just like the Feria de los Pueblos; a fairly large fairground, which you can reach by train or car. It is not the only place where you can feel the festive atmosphere, the Plaza de la Constitución and its surroundings are the favourite place of many people to celebrate these special days.
If you travel with children you should not miss this event.
Activities in Fuengirola Fair
It is traditional for there to be horse shows and performances in the days leading up to the fair. There are also often concerts with live music by leading artists.
The fair begins at 9.30 pm at the Palacio de la Paz with the so-called "pregón" (opening speech) and ends with a musical performance and fireworks.  There will be daily performances and events at this venue, the tickets are available at the door, at El Corte Inglés or online.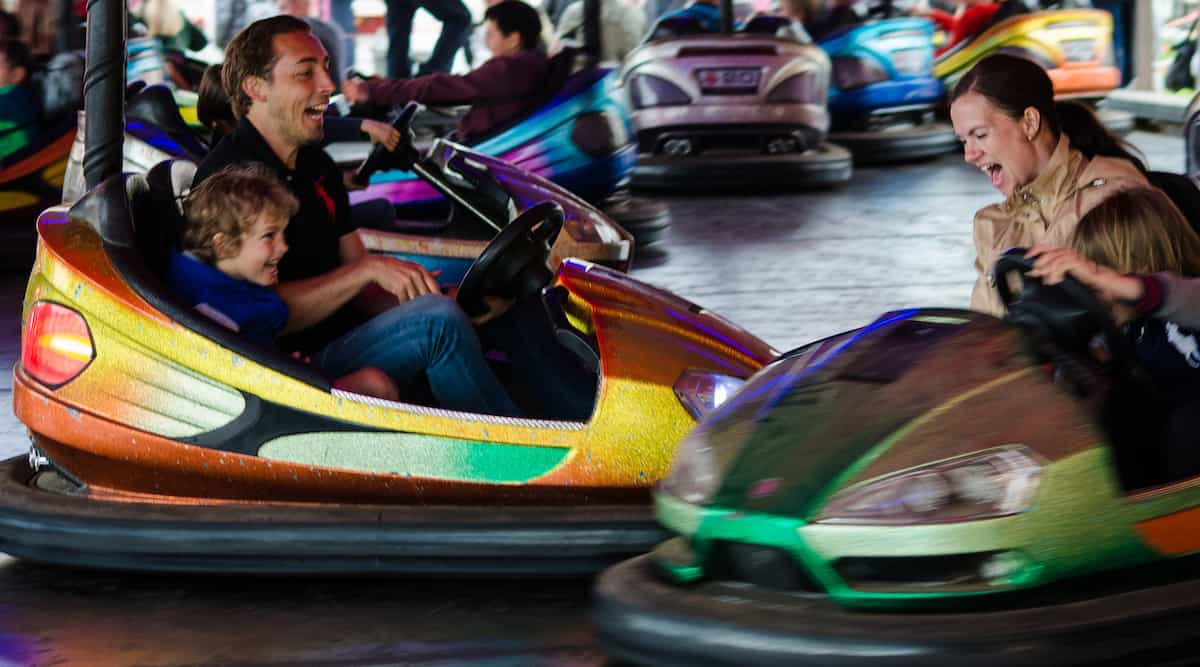 Tuesday is usually Children's Day, when rides are half price, so expect a bigger crowd.
Programme of the Fair 2023
The programme changes every year so it is advisable to keep an eye on the official website, where it is published in both Spanish and English: https://www.fuengirola.es/
Fuengirola Fair Video
How to get to the Fair
Both the traditional fair and the Peoples Fair take place in and around the fairgrounds of Fuengirola, so you can easily get there by public transport or in your own car.
In the case of going by train you can get off at either the penultimate stop in Los Boliches or the last stop in Fuengirola, the former being perhaps the closest to the site.
There is a bus stop in front of the fairgrounds, but you will have to check which bus line you want to take.
Location of Fairgrounds: https://goo.gl/maps/wUguW3VEdYQwdbn49
Marenostrum Fuengirola
Every year a series of concerts are held in the surroundings of the Sohail Castle from April until well into September. Artists such as Lenny Kravitz, Beach boys, Sting or Jennifer Lopez among others have performed here.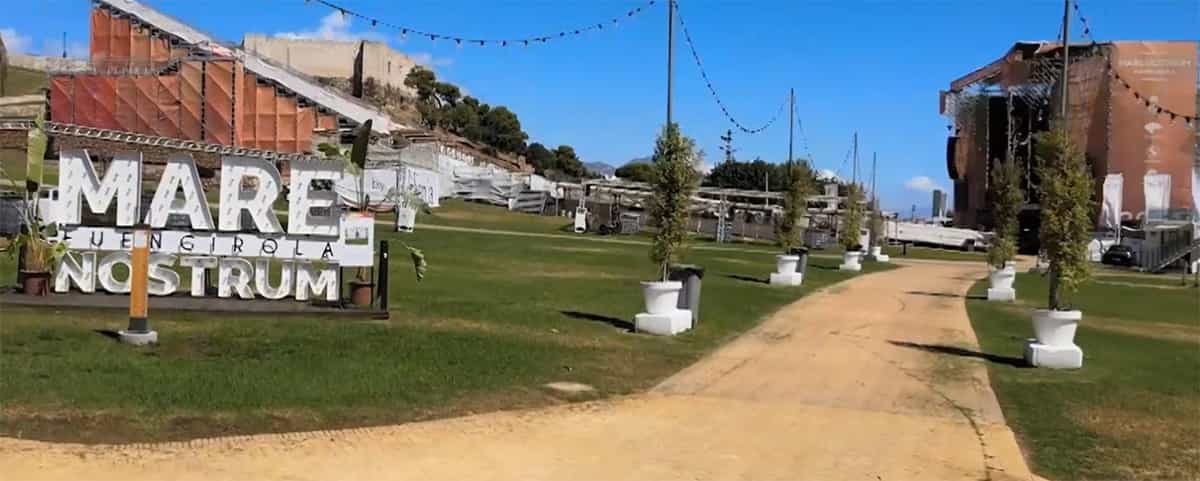 It is an ideal setting with the sea in the background and accompanied by the monumental castle of Fuengirola. The venue has 4 entrances and space for more than 18,000 spectators to enjoy the show in front of the Mediterranean Sea. Inside the festival site there is access to food stalls and different areas depending on the type of ticket.
You can check out this year's programme on their website: https://marenostrumfuengirola.com/
How to get there
If you have decided to rent a car in Malaga with us, you will be able to go in your own vehicle and park in the surroundings of the castle.
You can consult the following map to get there: https://goo.gl/maps/66EnFHenBPaLUp3LA
If you don't have a car, you can hire a car with a driver, who will take you to the time you need and then bring you back.
Video of Marenostrum Fuengirola
Other festivals in Fuengirola
In addition to these two fairs, there are other festivals that take place in Fuengirola that are very popular:
Night of San Juan on the night of 23rd to 24th June.
Festivities of the Virgen del Carmen on 16 July.
Fuengirola Marenostrum concerts between April and September.
We will deal with those events in more depth in other articles. If you don't know when to visit Malaga, perhaps the celebration of some of its festivals can help you choose a date.