If you're planning a trip, you'll need to make sure you're aware of the baggage allowances for the airlines you're flying with. In this article, we'll give you a rundown of the baggage allowances for some of the most popular airlines and offer some tips on how to avoid paying excess baggage fees.
Baggage Allowances
The first thing you need to know is that all airlines have different baggage allowances. So, before you start packing for your trip, make sure you check the allowance for the airline you're flying with. For example, easyJet's allowance is 20kg per person, while Ryanair's is 15kg. If you're flying with British Airways, you're allowed one carry-on bag and one checked bag, but both have weight restrictions.
Here are the baggage allowances for some of the most popular airlines:
easyJet: 20kg per person
Ryanair: 15kg per person
British Airways: 1 carry-on bag (max 23kg), 1 cabin bag (max 23kg) and 1 checked bag (max 23kg)
Virgin Atlantic: 2 pieces of checked luggage (max 23kg each)
Jet2: 22kg per person
We have a dedicated page where we show all the baggage policies of the different airlines. It is advisable to know the size and weight of hand luggage allowed, if they allow cabin luggage as well and the limits for checked baggage.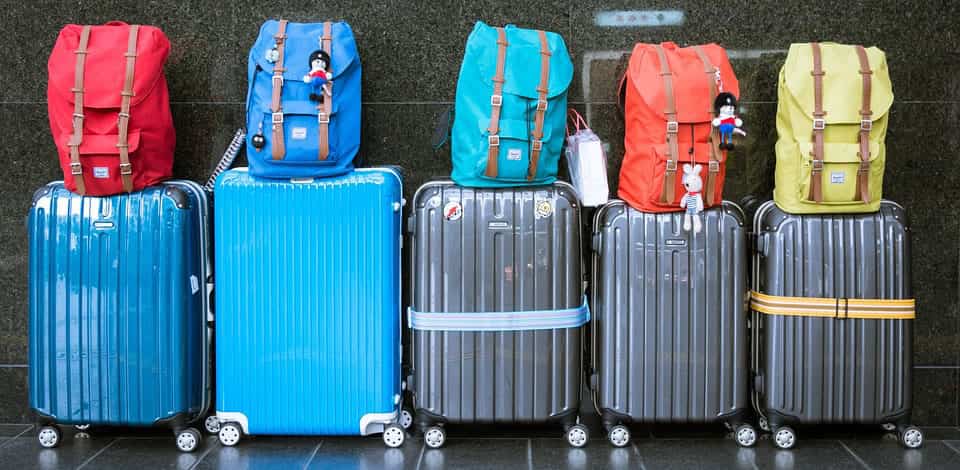 Tips to avoid excess baggage fees
Now that you know the baggage allowances for some of the most popular airlines, here are a few tips to help you avoid excess baggage fees:
Invest in a good quality suitcase or travel bag that fits within the size restrictions imposed by the airline. This will save you a lot of time and hassle at the airport.
Try to pack light and only bring items that you know you'll need while you're away. This will help keep your luggage weight down and reduce the risk of having to pay excess baggage fees.
If possible, wear your heaviest items of clothing on the flight so that they don't add to your luggage weight. This includes coats, boots, and heavy jewellery.
Take advantage of any cabin baggage allowances offered by your airline. This allows you to bring more items on board with you, which reduces the amount of luggage you have to check in.
Only pack essential items in your carry-on bag so that if your checked luggage does get lost, you won't be without your essentials. Include items like a change of clothes, toiletries, and any important medications.
Some airlines might allow both hand and cabin bags, for some people this may be sufficient for their holiday plan. Remember that the hand bag should fit under your seat and the cabin bag in the compartment above the seat.
Tips for packing up
Packing up can be a daunting task, especially if you're trying to fit everything into one suitcase. However, there are a few tricks that can help make the process easier. First, start by making a list of everything you need to pack. This will help you keep track of what you have and what you still need to pack. Next, try to use smaller items to fill up gaps in your luggage. This will help prevent your clothes from moving around and getting wrinkled. Finally, be sure to roll your clothes instead of folding them. This will save space and help prevent creases. With a little planning and effort, packing luggage can be a breeze.
What to bring in your hand luggage
One of the most important things to consider is what to pack in your hand luggage. This is because anything in your hand luggage will need to be able to fit into the overhead compartment or under the seat in front of you, and it should be small enough that you can carry it with you easily.There are a few things to keep in mind when packing your hand luggage.
First, make sure that you adhere to the airline's size and weight restrictions. Second, try to pack as light as possible, as this will make it easier to carry your bag and will reduce the risk of lost or damaged items. Finally, consider what you will need during the flight, such as a book or headphones, and pack accordingly. By following these simple tips, you can ensure that your hand luggage is both compliant with airline regulations and easy for you to carry.
We hope this article has given you some useful information on avoiding excess baggage fees when flying. Remember, always check the allowance for the airline you're flying with before packing your bags. And if possible, try to pack light and only bring items that you know you'll need while away. By following these tips, hopefully you'll be able save yourself some money on excess baggage fees!