Many people decide to visit Malaga in October, either because it is the only time of the year when they have holidays or because they prefer the tranquillity that our city breathes throughout this month. Make no mistake, October is a quiet month but it is still the perfect time to enjoy your visit to the full.
Let's discover all the advantages of visiting Malaga in October. We will also compare it with other months, some warmer and some colder but cheaper. In the end it's up to you to decide when to visit Malaga, we'll just try to help you make it easier.
Weather in Malaga in October
October is a mild month in Malaga, so the temperature will be suitable for all kinds of activities; except water sports and those that are typical from the summer months.  Summer has already lost all its strength, so you will avoid the days of excessive heat.
October has little rainfall and it is perfect for hiking routes and discovering some of the inland villages. Feel like getting a bycicle ride or using an electric scooter?
Daylight hours in October
In October there are fewer hours of sunshine, although there are still enough to go out in our car in Malaga. If it gets dark, don't worry, just follow the directions on the navigator and you'll get to your destination without getting lost.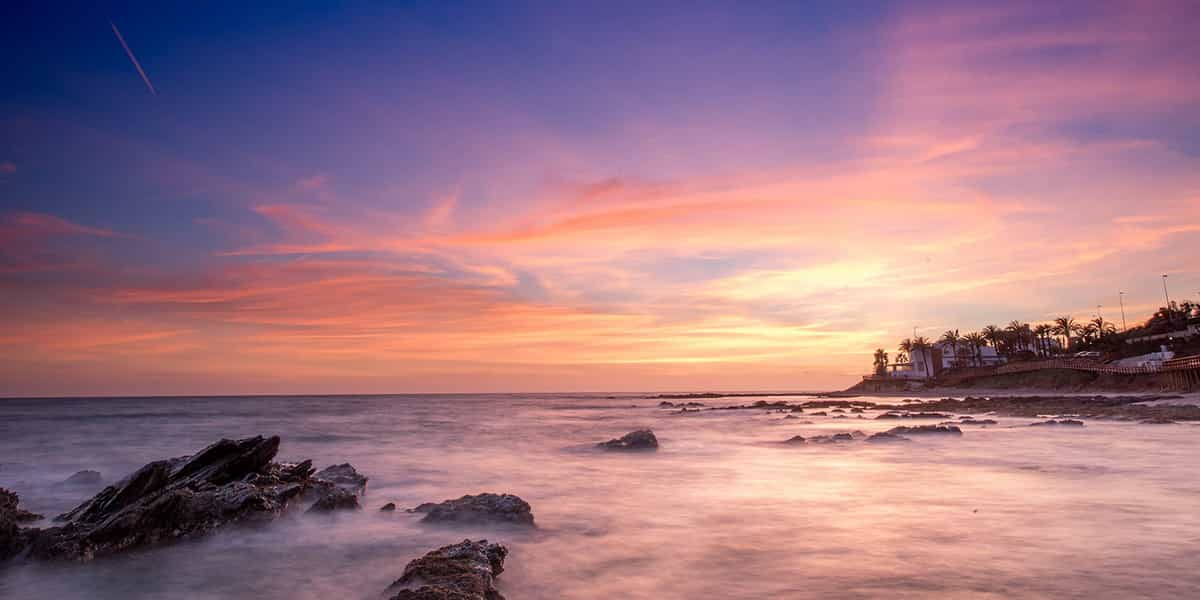 At the beginning of the month the day starts around 8:13 am and it gets dark around 8:00 pm. As the month progresses we approach sunrise at 8:30 am and sunset at 7:30 pm. Let's not forget the time change on the 30th of October, when the sun rises at 7:40 am and sets at 6:20 pm.
Malaga temperature in October
Although in October the temperature has dropped a few degrees compared to September in Malaga, you will still be able to enjoy sunny days. An October day can be perfect to go for a walk in the centre of Malaga and visit some of its monuments.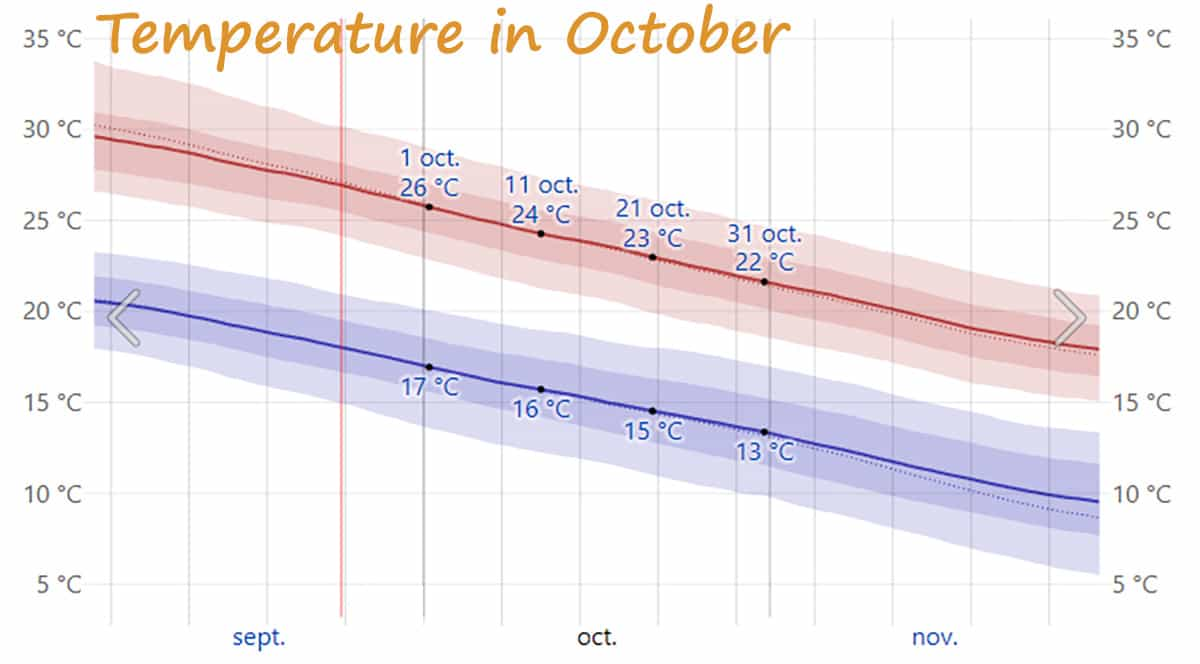 The average temperature during the day is between 26ºC and 22ºC, while in the early morning the temperature is between 17ºC and 13ºC, depending on the time of the month in Malaga.
Does it rain in October?
October is the month in which rainfall is gradually increasing. At the beginning of the month the chance of rain is 12%, while by the end of the month the chance of rain has increased to 21%.
If you prefer to avoid the rain, you can plan your visit during the first half of the month, although it doesn't usually rain too much yet.
Going to the beach in October
Can you go to the beach in October in Malaga? Of course you can, it will be nice to stroll along the seashore or eat at one of the many chiringuitos (beach bars) along the promenade. If you would like to go for a swim, you can do so, although it is not popular during this month.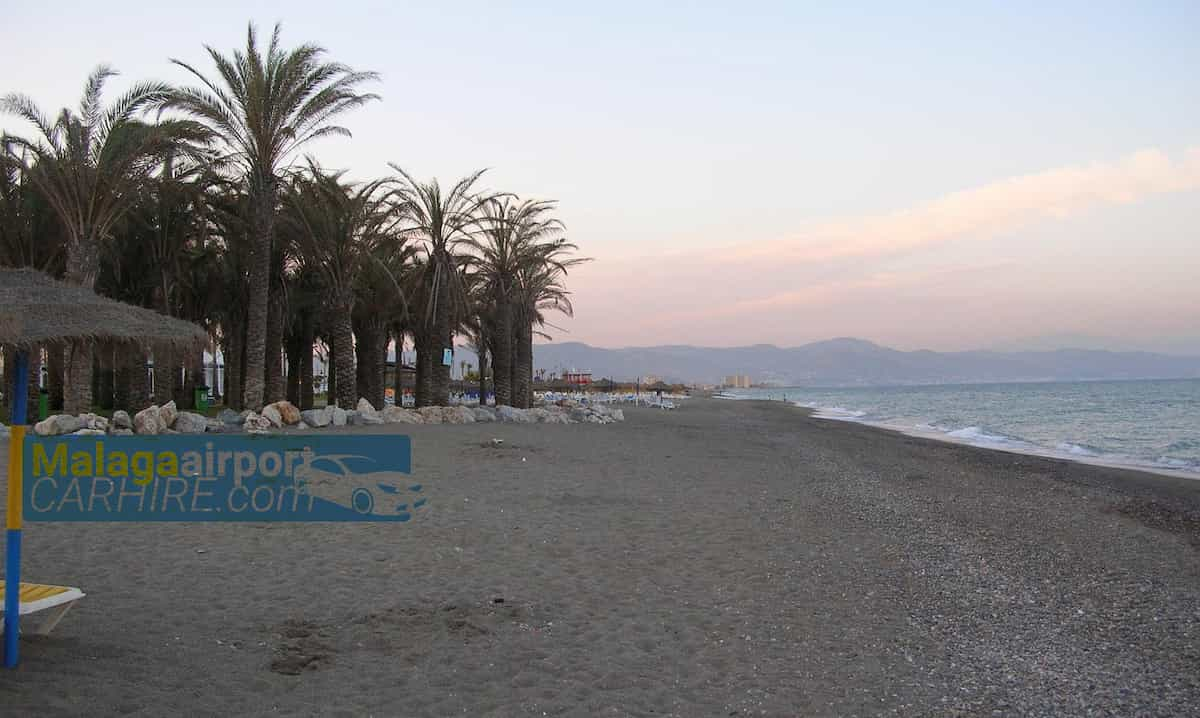 Let's find out more about the water temperature in October. The minimum temperature recorded is 18.5ºC while the maximum at the beginning of the month is around 22.5ºC.
The feeling if you decide to swim at the beach is of cold water, a few degrees cooler than during September.
Recommended clothes in October
Taking into account the temperatures we mentioned at the beginning of this article, you will be able to decide what to bring. We're going to recommend a few basics if you want to keep them in mind.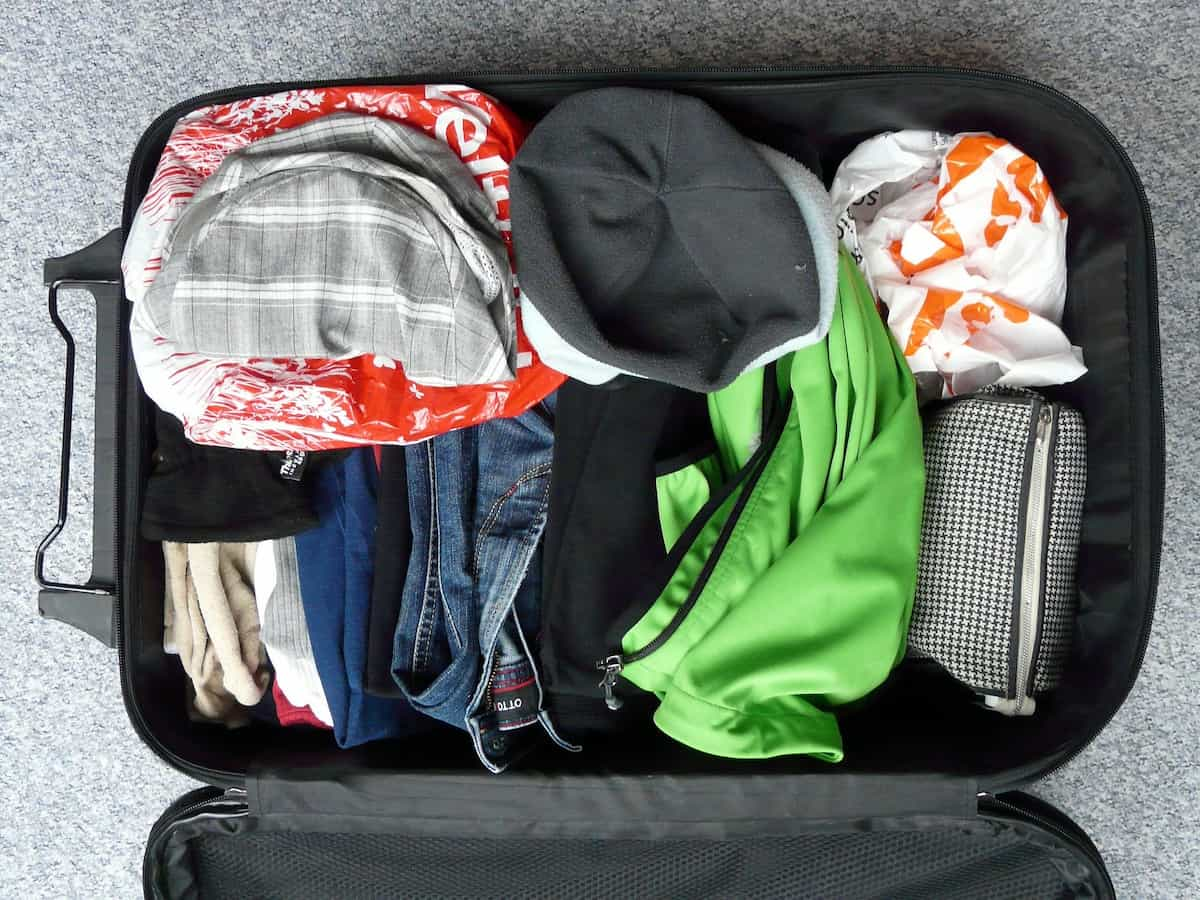 October is a month when the temperature during the day can be quite different from the night.
Sunglasses
Swimming trunks, if you fancy a dip in the sea.
Light clothing to wear during the day.
Warm clothes to wear at night.
Open shoes for the day and closed shoes for the night.
Time change in October

When is the time change in Malaga? The time change in Spain takes place on the 30th of October in 2022. At 3 a.m. it will be 2 a.m., so it will get dark a little earlier and that day will have 25 hours instead of 24 as usual.
You should not be affected by the time change, whether you have a flight to catch or a trip to make. What you will need to be aware of is the new time from the early hours of the morning.
Before going to sleep on the night of the time change, it is recommended to change all analogue clocks.
Activities in October
October arrives with lots of activities so you won't be bored. Let's discover some of the most popular ones:
Fairs in October
Throughout the month of October you will find numerous fairs where you can go by car. We recommend that you don't miss the opportunity to discover some of the most traditional events in our province: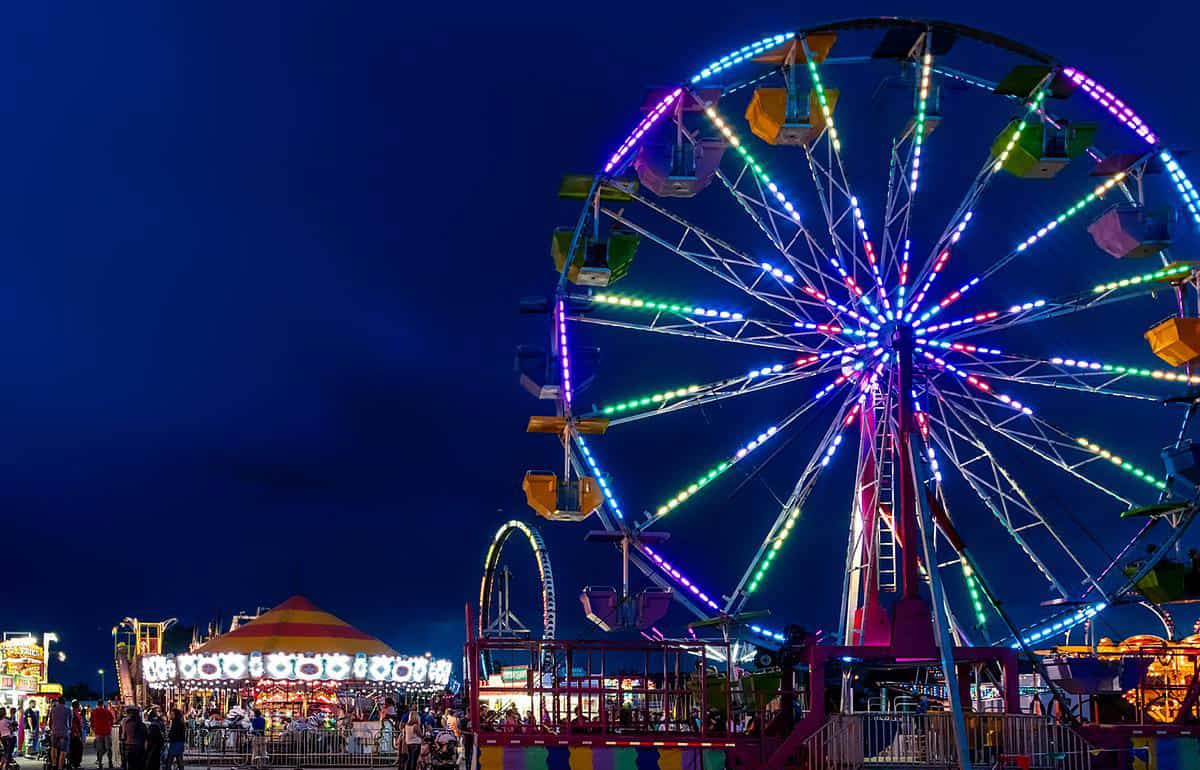 Torrox: First week of October.
Fuengirola: First week of the month.
Yunquera: First week.
Nerja: Second week.
Ojén: Second week.
San Pedro de Alcántara: Second week.
As you can see, no matter whether you arrive during the first half of October or the second half, you will be able to get to know some of our popular festivals in Malaga.
Halloween in Malaga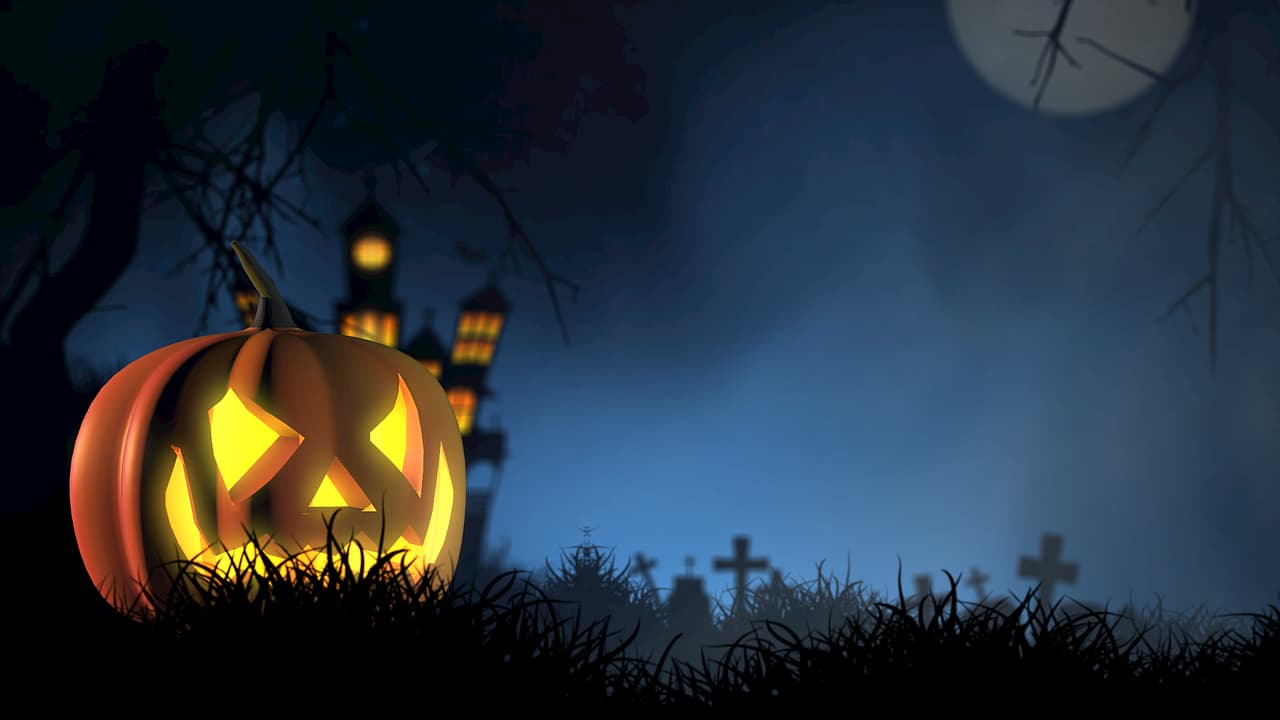 Halloween comes to Malaga full of surprises every year. If you like scary activities or you are travelling with children, we are sure you will have a great time, especially if you have rented a car with us.
Having your own vehicle will give you the freedom you need to visit every corner of the province and attend the most important Halloween events this year:
Halloween in Pier One
The spectres from the afterworld arrive every year at the Port of Malaga, but don't be scared, they are here to entertain us. Numerous activities and raffles take place on the 31st October, as well as free sweets and a photocall where this year you can win a cruise for two.
Location: https://goo.gl/maps/9HfBdVZd7g3ojx7Z6
Halloween in Marbella
The Parque de la Represa is back again this year with many attractions and activities for everyone. From a passage of terror to a Halloween train or a spooky bus, in Marbella you will find everything to have a scary time.
Location: https://goo.gl/maps/ryrvZkw3same1L349
Halloween en Ronda
Ronda also offers a horror show called El Purgatorio (Purgatory) in the Convent of Santo Domingo. As if that wasn't enough, some witches have been captured and will be judged in Plaza Sor Ángela de la Cruz from 8.30 pm to 10.30 pm.
Location: https://goo.gl/maps/ZKM3Jj9kY9NSfspC8
Halloween in Malaga
The streets of Malaga are filled with costumes and activities. From the Botanical Garden of La Concepción to family attractions such as the Benalmádena Aquarium or the different attractions of Selwo, where children in fancy dress have free admission.
Location of Botanical Garden: https://goo.gl/maps/okxomxPpBWkka1Hv7
If you feel like going to a shopping centre in Malaga or Pier One at Malaga Port, you will also find activities for children. Workshops, competitions and lots of fun to have a great time on Halloween.