Hand luggage size, bags and hold-baggage
We will review the latest policies on allowable cabin luggage sizes and everything you need to know to check in your bags safely. Some airlines are more permissive than others if your baggage exceeds the maximum size required by a few inches or pounds.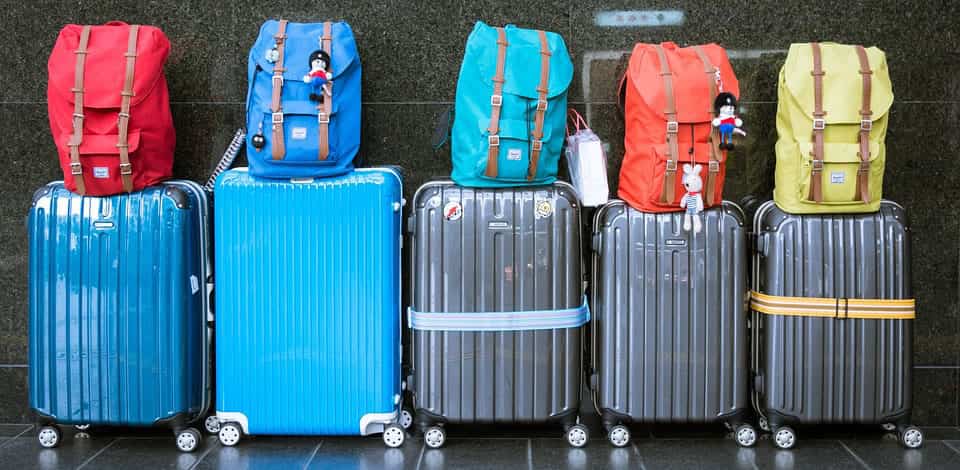 Comparative table with airline baggage policy and rules
The following table has been developed with the main airlines that fly to Malaga, if you are missing any do not hesitate to contact us to update the list:
* Checked baggage should normally have a maximum size of 158cm (width + length + height + height) as a general rule, in the event of exceeding this limit, extra charges may apply.
* As a general rule, hand luggage must not exceed 115 cm on the sum of its sides and you must be able to placed it in the upper compartment without assistance.
* The second hand bag, when allowed, shall fit under the front seat.
What luggage can you bring if you travel with a baby?
Airlines consider a child under 2 years of age to be an infant and can travel without a seat. In addition, infants will generally have their own checked-in luggage, the possibility to bring their own cabin luggage and to check in the baby stroller for free.
Children under the age of two are also entitled to a small cabin luggage for diapers or food.
For more information it is advisable to visit your airline or consult with them the available options. We also have a guide for flying with newborn babies and children.
How to check your luggage?
Each company decides to manage the check-in luggage so there may be differences between them. Some allow you to combine up to 3 suitcases as long as they do not exceed a limit weight of 50kg (being 32 kg the maximum weight for a piece), others offer the possibility to check in a single suitcase up to 23kg free of charge.
If you travel with more than your hand luggage, the best and most economical way is to check in in advance online and print your boarding pass.
Each piece of checked baggage must not exceed 32 kg, in the case of free check-in there is usually a limit of 20 or 23 kg.
Some airlines limit the weight of a piece of baggage to 15 kg, and may charge you for excess weight.
What hand luggage can you bring?
The maximum size and weight that they allow is indicated in the upper table, in any case you must be able to lift the baggage to the upper compartment of the aircraft without help.
Some airlines are more permissive than others in size or weight, the safest thing is to always adjust to the requirements.
As a second hand luggage it must be something that can be placed under the front seat. A laptop, a small backpack, a purse or coat. Not all airlines allow it, in the event that they do so this bag is guaranteed to travel in the cabin, while cabin baggage could be sent to the cargo bay free of charge if there are space problems.
While in checked baggage there are no restrictions on liquids, in the hand luggage you should know that you will not be able to carry containers containing more than 100 ml. and must always be in a transparent hermetic bag.
What happens if your luggage is heavier or larger than allowed?
Generally when it is the case that the luggage is too large or heavy, an overweight fee must be paid, which is always cheaper from the web. If you know that your luggage will exceed the limit, it is best to go ahead online from their website.
In the event that your baggage exceeds the maximum allowed by the airline, they may refuse to transport it.
Generally the maximum weight per piece of luggage is 32 kg. If you exceed this limit, you may be forced to divide your luggage into 2 pieces. Check with your airline for additional information.