Are you thinking about campervan hire at Malaga airport? It can be a saving if we take into account what we are going to save on the hotel, plus you will have the total freedom that a vehicle gives you to go wherever you want and whenever you want.
There are a number of considerations to take into account, but it is a simple process and as you will see below, it offers many possibilities. You should bear in mind that not all the models included in this article are always available, as fleet renewal may mean that some may take longer to arrive.
In 2022 we have available for renting the Volkswagen California Beach Tour.
Advantages of renting a motorhome in Malaga
There are many advantages to renting a campervan, especially if you like a holiday of discovery. Waking up in the morning by the beach and spending the afternoon in a village in Malaga enjoying its rich gastronomy.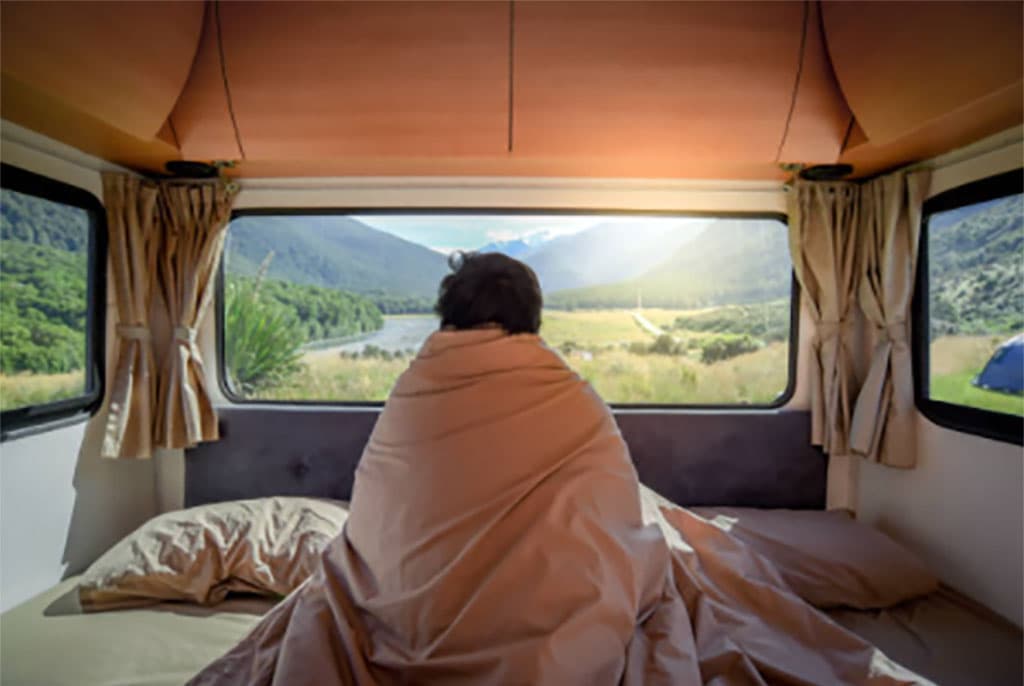 You'll be able to travel with all your luggage on board, every traveller's dream. You'll have plenty of space, so when it comes to packing your suitcase, all you'll have to consider is moving your luggage on the plane.
Inside you can have many features that vary from campervan to campervan, from a full bathroom to a fridge and cooker.
A campervan like the one we offer is especially suitable for up to 4 people, so it is perfect for travelling with the family. We'll take a look at it later to tell you what you'll be able to find inside.
Fiat Ducato Maxi Camper
The Fiat Ducato maxi camper might be available for hire at Malaga airport. It is easy to drive, provides us the necessary power with its 140hp diesel engine to enjoy its use in almost any situation. Inside there is plenty of space, two gas cookers for cooking, a folding table, a fridge and two generously sized beds.
California Beach Tour
Another model that might be available is the California Beach; although it does not have a kitchen, it does have two double beds, an awning, a folding table and some chairs. It is a somewhat more basic model than the previous one, but perfect for those who want to go camping without major complications.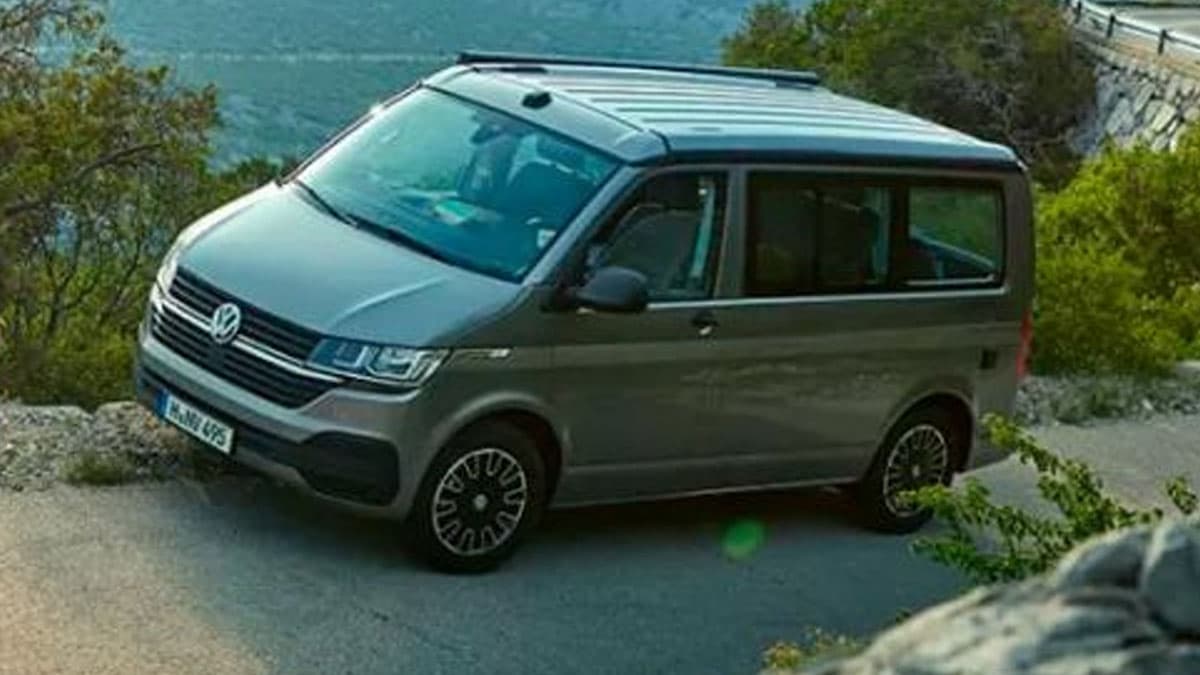 Some people choose to take a camping-gas to eat, while others may prefer private campsites where catering services are provided.
What do you need to rent this campervan in Malaga?
All you need is to be at least 27 years old and be eager to enjoy your motorhome in Malaga. We will provide you with crockery and cutlery for 4 people, as well as everything you need for cooking. The only things you will need are your own towels, sheets and pillows, as for hygienic reasons we cannot include them.
If you don't want to bring them in your luggage, you can buy what you need in any shopping centre or specialised shop.
Frequently asked questions and answers
We are going to resolve some of the doubts that arise when renting a campervan at Malaga airport; some of them are worth bearing in mind in order to avoid possible penalties.
What is the difference between parking, overnight stay and camping?
A campervan involves understanding the difference between parking, staying overnight and camping, the former being simply spending the night inside the parked camper: the latter however refers to occupying spaces outside the camper, such as a camping table or the use of awnings.
Overnight stays are allowed wherever you can park, but camping is not necessarily allowed.
Where to park the campervan?
Contrary to what some people think, you can park your motorhome on the street like any other vehicle as long as you do not obstruct traffic and you respect the signs. Exceptions may be made in the municipal ordinance depending on the municipality where you are located.
Please note that parking and overnight stays are not the same as camping, so if you want to enjoy a nice camping trip, read on.
Where to camp with a campervan?
If we are going to rent a campervan it is of course because of the freedom it offers us to camp, but we cannot do it just anywhere. We can camp in designated camping sites, the different environmental departments of the autonomous communities establish areas for this purpose; we can also opt for private camping sites.
You can consult all the zones in Andalusia in the following official link: https://www.puertosdeandalucia.es/actividad/red-andaluza-de-areas-de-autocaravanas
Is it possible to camp on the beach?
Of course, one of the main motivations for those who rent a campervan could be to camp in front of the sea and enjoy a beautiful sunrise before the first swim in the morning. You will be able to camp on the beach in front of the sea, but it will have to be in a place that has been set up for this purpose.
If there is a car park in front of the sea and there are no other indications, you can park and spend the night but you cannot camp.
Where to dispose of wastewater?
If your campervan has a toilet, the water from the toilet will go into a sewage tank. It is advisable to empty it every 2 or 3 days in a designated place to avoid a bad smell. There should be a sewage area in your favourite camping area.
The water from the sink or shower has a grey water tank, which is different from the previous one but also needs to be emptied when necessary.
In addition to camping sites, some petrol stations also have a waste collection service for motorhomes.
Where to fill up with water?
In the camping areas and some petrol stations you can find a tap with a hose to refill the drinking water tank of your camper. Another option is to use a public fountain, there are some in Andalusia with very good quality mineral water.
The best campsites for campervans
A campsite equipped for campervans will allow us to enjoy many services such as drinking water, electricity or to dispose of black or grey water, among other things. Some campsites are located in front of the sea, others have a swimming pool that is filled with water from a river; there may also be hiking trails nearby and we can even see wild animals if we take a walk.
Camping is another world that you can discover with us. Some of the most popular camping areas among our customers are:
There are camping sites adapted for motorhomes with children's play area, restaurants, swimming pools, located near trails or the beach. You can discover many more at the following link: https://www.pitchup.com/es/campsites/spain/andalucia/; don't forget to filter your search to get the results you need.
Conclusions on campervan rental in Malaga
When you travel by campervan in Malaga, you will realise that it is a way of life for many. You will see campervans with number plates from all over Europe; people who enjoy their holidays with no strings attached, with the freedom that only a campervan can provide.
Holidays should provide new experiences as well as relaxation. If you've already rented a campervan, you might discover a new destination you've never been to before, but if you've never been before, there's nothing to lose by giving it a try. Who knows, you might end up liking it so much that you already prefer this way of enjoying your holidays and free time.
Travelling by campervan in Malaga means enjoying your holidays in a very special way. Would you like to try it? Book online without paying in advance and we will deliver it to you after you arrive to Malaga airport.