Discover the main means of transport from Malaga airport. No doubt you will have to use some of them, so we hope you will have a clearer decision after reading this article.
In the end it will depend on the amount of luggage you bring or your destination; for some you will only be able to use a transfer service or hire a car while for others the transport options are more extensive.
Car hire at the airport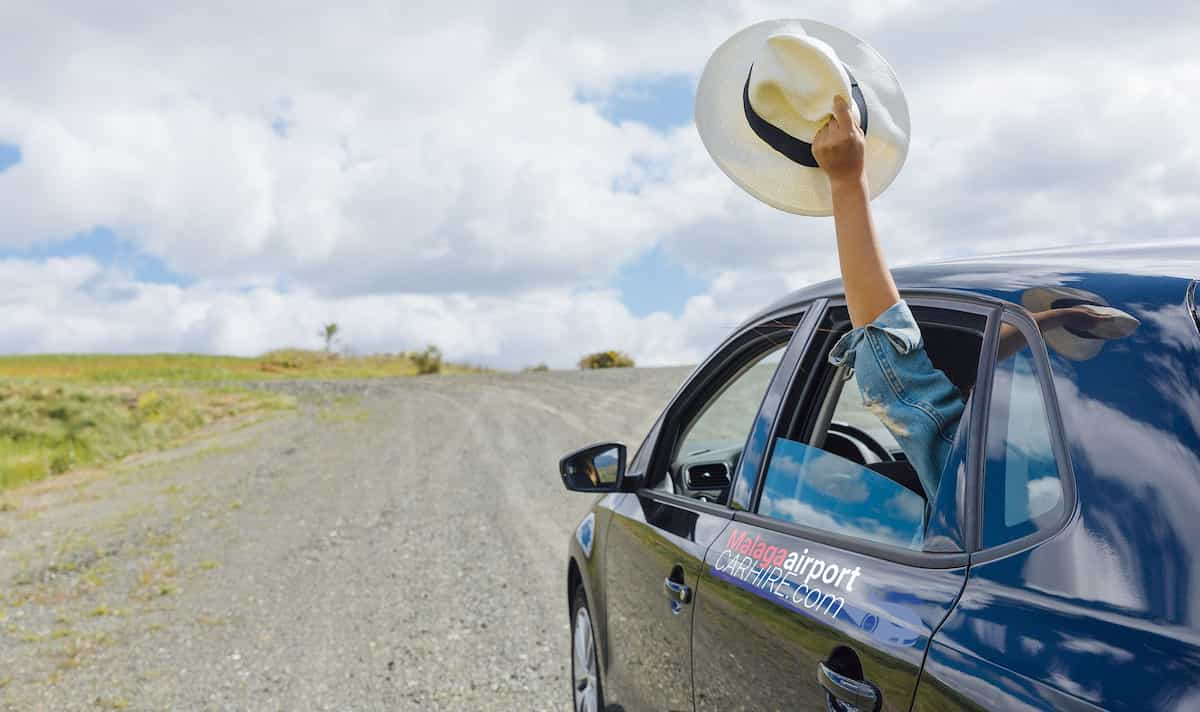 When it comes to transport from the airport, having your own car is probably the best option. Why? Because it will give you freedom in your transport and you will be able to get where you need to go without any worries. There are many models to choose from and deciding on the right one is a question of what you are going to use it for.
If you like adventure and getting to unknown areas in the mountains or visiting other provinces, then you'd better choose a type of SUV with enough power and insurance without excess with unlimited mileage. If your plan is to use the car to get to your resort and visit the city or the surroundings, then the most economical car might be the best for you.
Always remember to check for belongings after dropping the car. You can trust on us, and we will keep them for you if we find anything, but is better to just have a second look in case you forget something.
For car hire Malaga airport, you can check our website and book online without paying in advance and with free cancellation.
Pros of renting a car
Total freedom.
Cheap transport means.
Comfortability in trips.
Space for luggage.
Ideal for families.
Cons of renting a car
Hiring a car for just getting to your resort and back to the airport might not be the better option.
Fuel price might fluctuate, but the expenses in fuel will depend on how much you use the car.
Taxi transfers from the airport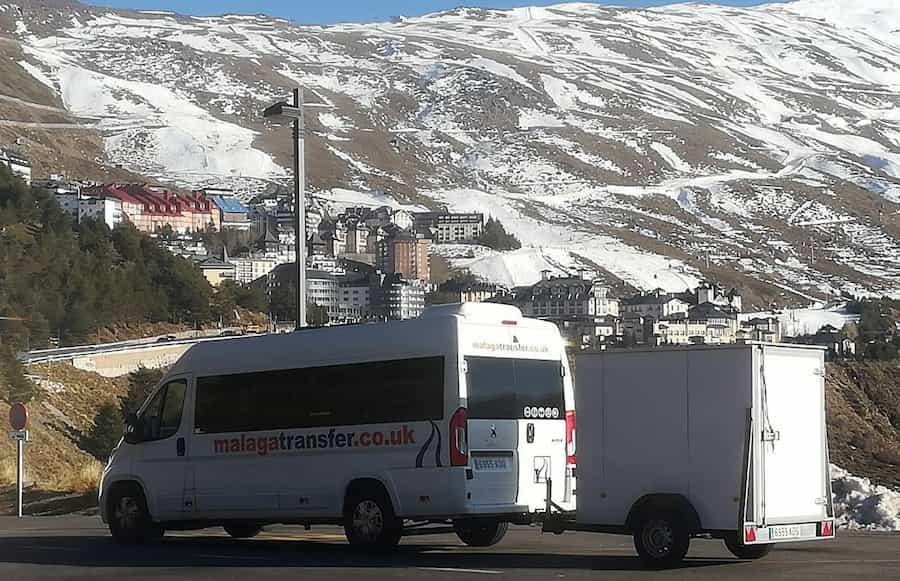 This is the second most prefered means of transport from the airport. A taxi transfer from Malaga airport is the perfect choice for those who do not want to rent a car for any reason but are still looking for a fast and efficient means of transport with or without luggage.
The transfer options are quite extensive and offer a fixed price to the potential client. You can choose to book this means of transport and when you arrive at the airport they will be waiting for you at the agreed time to take you to your destination. The return to the airport works in the same way.
Pros of taxi transfers
Transfers do not only operate from the airport, you can even book excursions or trips to other provinces.
The price is fixed, so if you are interested you know what you will pay in advance.
Sharing a minibus can be quite cheap per person.
The transfer of golf equipment is free of charge.
The drivers are bilingual.
Cons of taxi transfers
If you plan to make daily trips it may not be the cheapest option, in which case hiring a car or using public transport will be cheaper.
Bus from the airport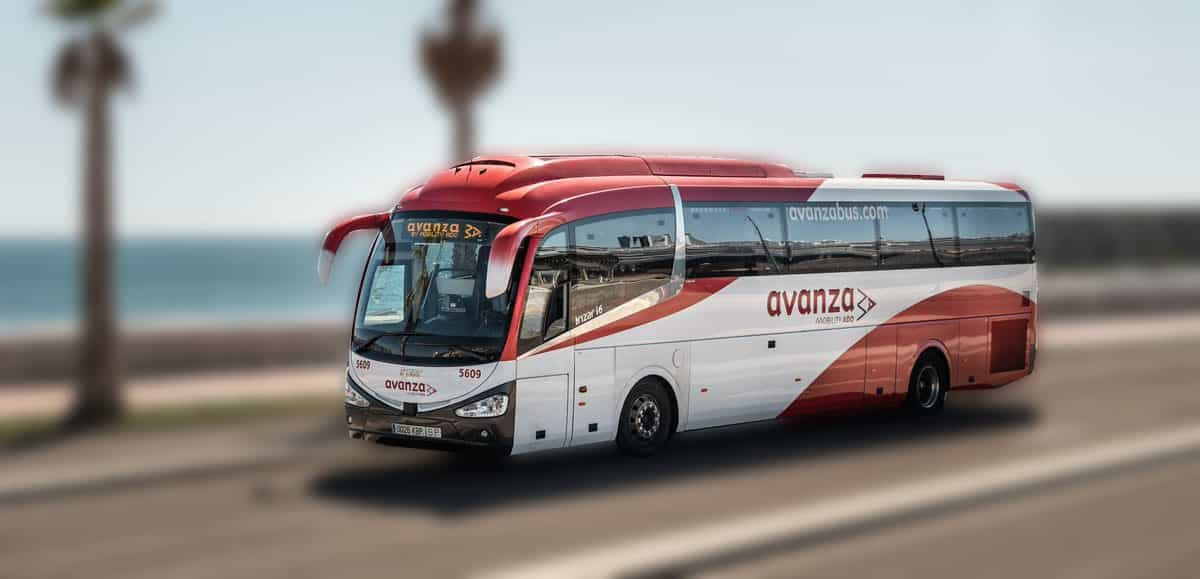 The bus is a cheap means of transport from Malaga airport, although in order for it to be useful we must consider whether the bus stop closest to our destination allows us to travel comfortably on foot with our luggage.
You can check prices, timetables and routes for busses from Malaga airport on our website.
Pros of taking bus
Undoubtedly the biggest advantage of taking the bus is the price, as it is one of the cheapest means of transport.
If you have a bus stop close to your destination it may be an option to consider.
If you are travelling with little luggage, it is an efficient means of transport.
Cons of taking a bus
If you are travelling with a lot of luggage, bus travel can be problematic.
Bus stops may not be close to your destination.
Some destinations require transfers.
In high season they are usually full.
If you are wondering about official websites we recommend to check our guides from where we link them and provide timetables and a useful guide.
Train from the airport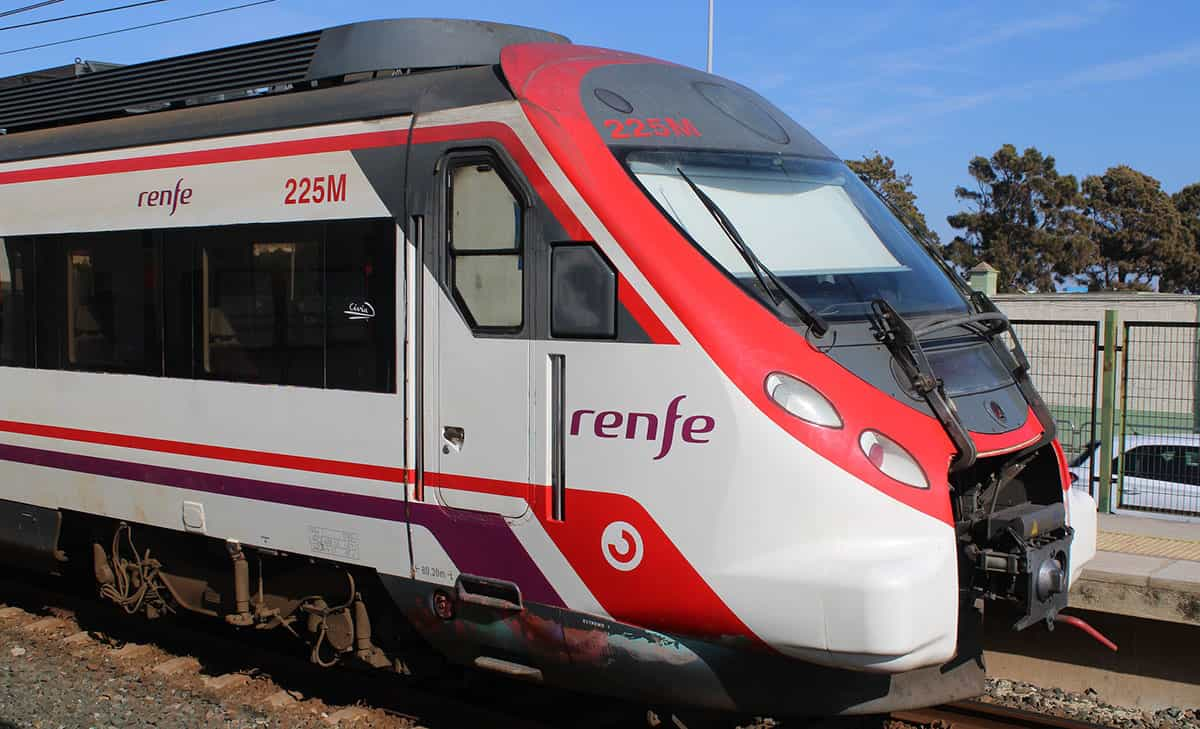 Trains from Malaga airport are another option to consider, especially if our destination is within reach of one of its stops.  We must take into account the date on which we are going to take the train, as it is preferable to avoid days of fair or Easter, due to the high crowds.
If you are travelling as a family and plan to take the train daily, you may want to look at other options.
Pros of taking a train
If your destination is close to the stop and you are travelling with little luggage, it is an efficient means of transport.
The train is fast, and comfortable in most cases.
The ticket price is fixed.
Cons of taking a train
In high season you may not be able to find a seat or a place to put your luggage.
It does not reach remote destinations on the Costa del Sol such as Marbella, Estepona, Nerja or Torrox among many others.
The price for round-trip tickets is excesive for families and groups.
On some public holidays you may not be able to catch the first train due to heavy crowds.
If you are still interested in trains from the airport, the official website in English is here: https://www.renfe.com/es/en/suburban/suburban-malaga/timetables
Concluding remarks about transport from Malaga airport
When choosing the best means of transport from the airport we must take into account our needs, how many people we are travelling with and the amount of luggage we are carrying. Whichever means of transport from Malaga airport suits you best to reach your destination, you won't have any problems. Both the train and the bus are located near the arrivals hall; if you decide to book a transfer the driver will be waiting for you with a sign indicating your name and if you decide to hire a car with us, we will pick you up near the arrivals hall.
The rental process is very simple and in just a few minutes you will be on your way to your destination. We'll do everything we can to get your holiday off to a great start. If you still want more information about Malaga airport, just check our guide.
What is your favourite mean of transport from Malaga airport?