July in Malaga is one of the most popular months of the year. The weather is good and the temperature is ideal for long sessions on the beach or by the pool; in this article we will give you all the details so that you can come well informed and also find out about the main activities in our province.
July is hot, but not yet as hot as August. If you want the closest thing to summer, but without the crowds, then July in Malaga may be the ideal time for your trip.
Weather in Malaga in July
The temperature in July is perfect for going to the beach, although the thermometer has not yet reached its maximum, which is reserved for the month of August in Malaga. We can already find the occasional day of terral on the coast; particularly hot days when the air also feels warm.
Day length in July
While June in Malaga is the brightest month, July is still the month with more than 14 hours of daylight per day. At the beginning of the month it is sunrise at 7:05 am and sunset at 9:39 pm for a total of 14:35 hours of daylight; at the end of the month it is sunrise around 7:20 am and sunset around 9:20 pm, with a day length of 14:00 hours.
With more than 14 hours of daylight a day, we can plan numerous excursions by car or spend a long session on the beach.
Temperature in Malaga in July
The temperature in July in Malaga starts to feel a lot like August, especially in the second half of the month. You'll appreciate being close to the beach or in accommodation with a swimming pool.
If you are looking to see what Malaga is like in the middle of summer, albeit with fewer people than in August, then we recommend you visit during the second fortnight. If what you want is a slightly milder temperature, then the first half of July might be just what you need.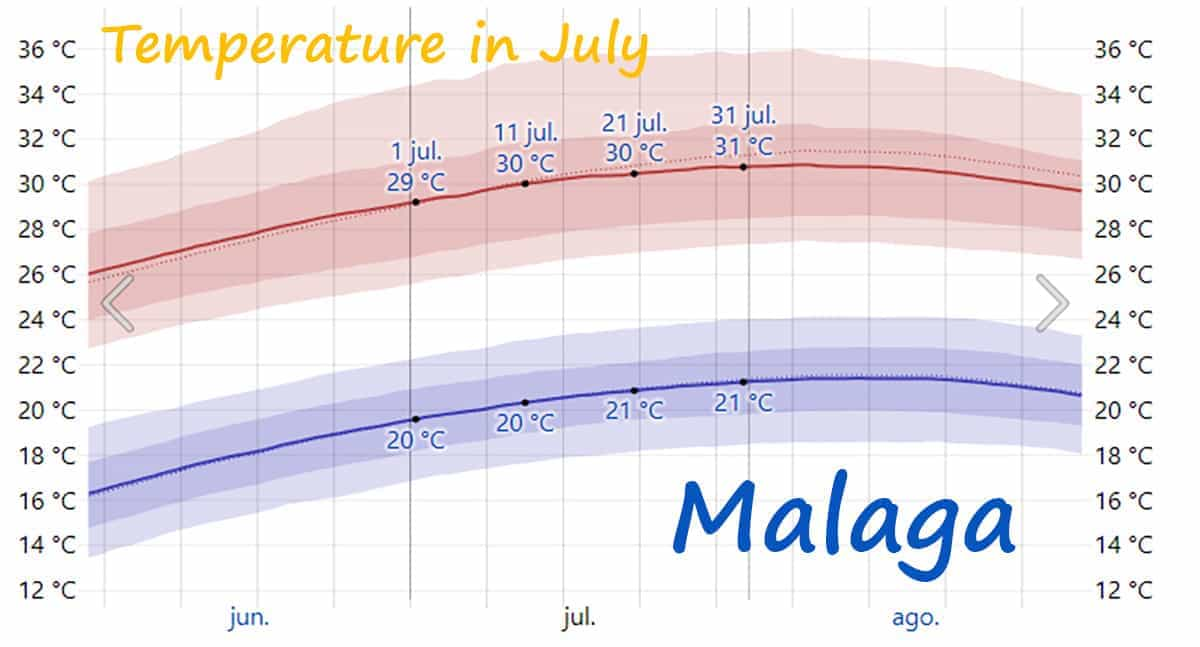 July temperatures start at around 29ºC and can reach 31ºC, with peaks above 40ºC especially during the second half of the month. The lowest temperatures at night can reach 20ºC.
Does it rain in July in Malaga?
July is more like August than any other month, so it is unlikely to rain during the month. The average is 0 days of rain in July, although that doesn't prevent us from getting some summer rain. In short, it's not going to rain but if it does it won't be something that will change our plans, whatever they may be.
What are summer rains? They are usually light rains in which sometimes the sky is not even cloudy. People can continue to enjoy the beach, swimming pool or whatever activity they were doing as the temperature does not drop and it does not last too long.
Going to the beach in July
If you like the beach you can go all month long. The wind chill is cool, which is appreciated when you're lying on a towel or hammock in the sun.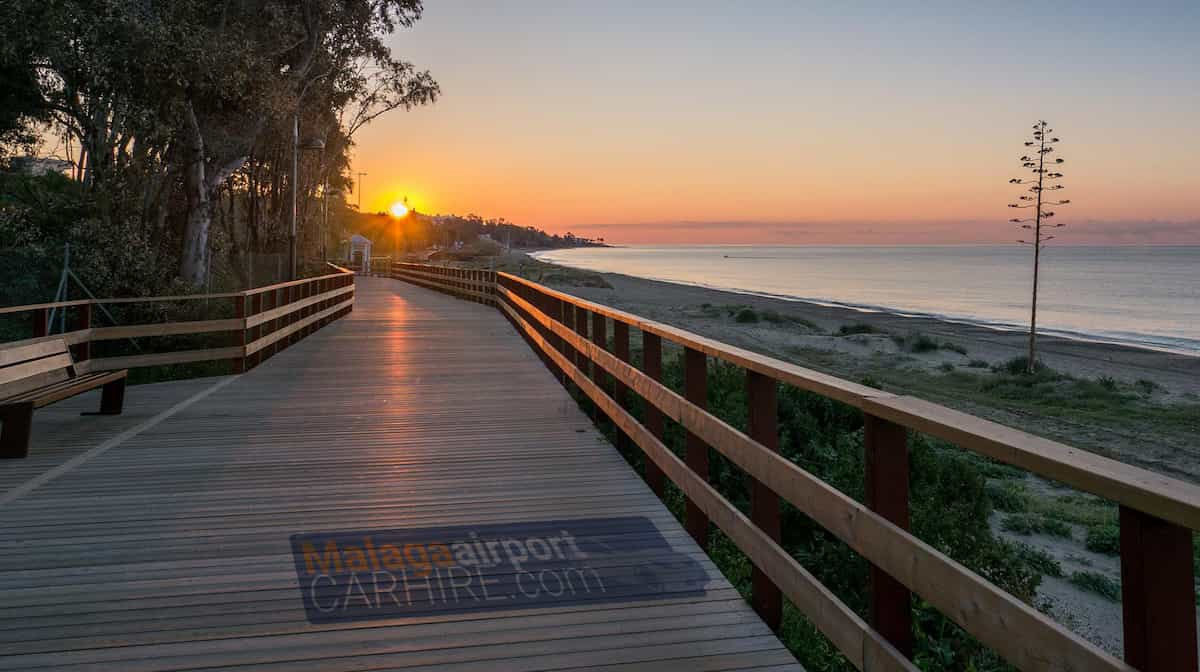 The water temperature at the beginning of the month is 21ºC and at the end of the month it rises up to 2ºC, reaching 23ºC.  It is a refreshing temperature, especially at the beginning of July; once you are in the water you will get used to it and you can swim or soak for as long as you like.
Recommended clothing to bring in July
We always have doubts about what to bring in our suitcase when we go on a trip. We are going to advise you what to bring in July to Malaga:
Cool clothes, from trousers or swimming costumes to shirts or short-sleeved T-shirts. Keep in mind that due to the heat you may want to change clothes every day.
Sun cream and sunglasses.
Remember that you can buy short-sleeved T-shirts in any of the shopping centres in Malaga. Summer clothes are quite cheap, unless you like to wear brand names.
Activities and fairs in Malaga in July
July is a month full of activities; you can attend live concerts or visit other towns if you have decided to hire a car at Malaga airport.  Another option is to cool off in one of the natural pools in Malaga; 'let's make the most of the car!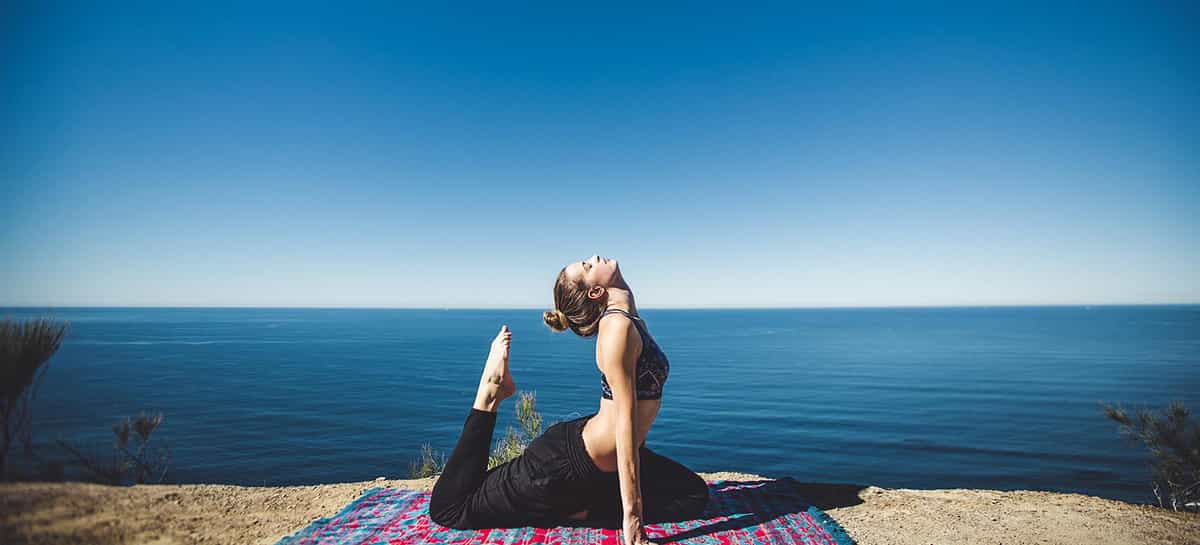 There are live concerts in Fuengirola all the summer, including this month; as well as in Marbella and also activities that only happen in July:
Festival Weekend Beach in Torre del Mar
The most famous music festival on the eastern Costa del Sol is held every year in July.  Camping is allowed, so if you have decided to rent a campervan in Malaga, you can make use of it to visit this annual event.
The campervan area, unlike the camping area, does not have protection from the sun. Fortunately our campervans have a folding canopy and chairs so that you can relax in the shade.
The camping area will open on 6th of June at 6pm.
When: 5-8 July in 2023.
Procession of the Virgen del Carmen
On 16th July, an important celebration takes place in all the coastal municipalities. It is well worth going to the beach to see the procession of the Virgen del Carmen first hand.
It is a special celebration in Torremolinos, Fuengirola or Marbella among others.