Read some of the latest Malaga airport news below, scroll down for older news.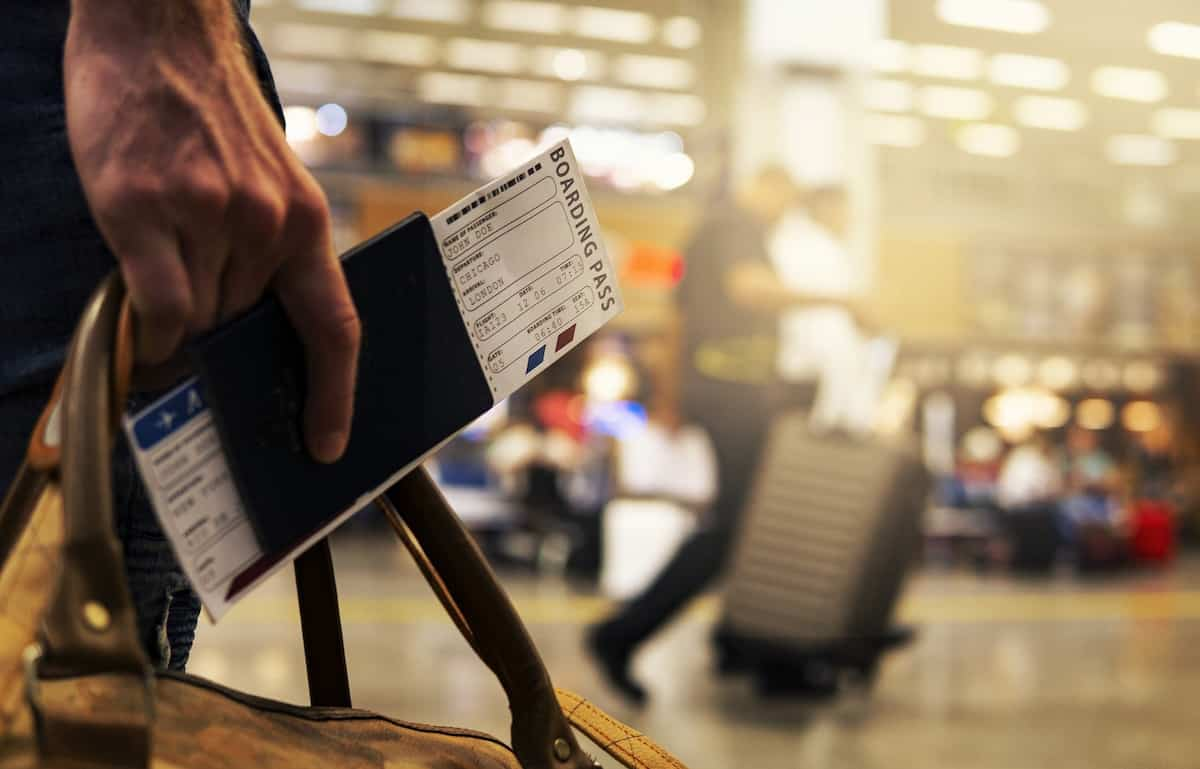 In view of the new uncertainty that looms for tourism after Russia's invasion of Ukraine, the pace of bookings remains unchanged for the time being; perhaps there could be a diversion of European tourists to Spanish destinations like Malaga.
An increase in ticket prices in the air transport sector is foreseeable due to the rise in oil prices. The airlines, however, buy oil in advance, so they can ensure price stability throughout the season.
Strikes planned for this summer and staff shortages
Strikes are being considered for the summer season in a bid to win pay rises. Rising inflation has caused some lobbying groups to decide that now is a good time to reverse the cuts they suffered during the pandemic or increase their wages.
Among the companies that could be affected this summer 2022 are:
Heathrow Airport has also cut flights by 10% due to baggage handling problems. Airlines have suffered significant staff cuts during the pandemic and blame Brexit for the difficulty in finding qualified staff.
Other workers may join the strike in the face of higher prices. If it happens widely may end rising the prices.
Strikes, delays and cancelled flights
Ryanair strike will last until 21 July and then resume between 25 and 28 July 2022.
15 flights from Ryanair were delayed at Malaga airport (three departures and fifteen arrivals).
Two flights cancelled and seven delayed at Malaga due to the EasyJet strike.
Easyjet strikes are planned for 29,30 and 31 july.
First Ryanair strike to affect Malaga airport
One of the Ryanair strikes has already taken place and has affected Malaga airport and some of its connections. Among the flights affected are the English airports of Exeter and East Midland.
Among the best airports in the world
Malaga airport has just been ranked among the top 100 airports in the world, after climbing no less than 24 positions this year.  Both customer service and the facilities available are taken into account when rating the airports.
Costa del Sol airport is ranked in position 97 today, In case you are curious, the airport with the highest rating and ranked number 1 is Hamad Airport in Doha, Qatar.
More police at Malaga airport this summer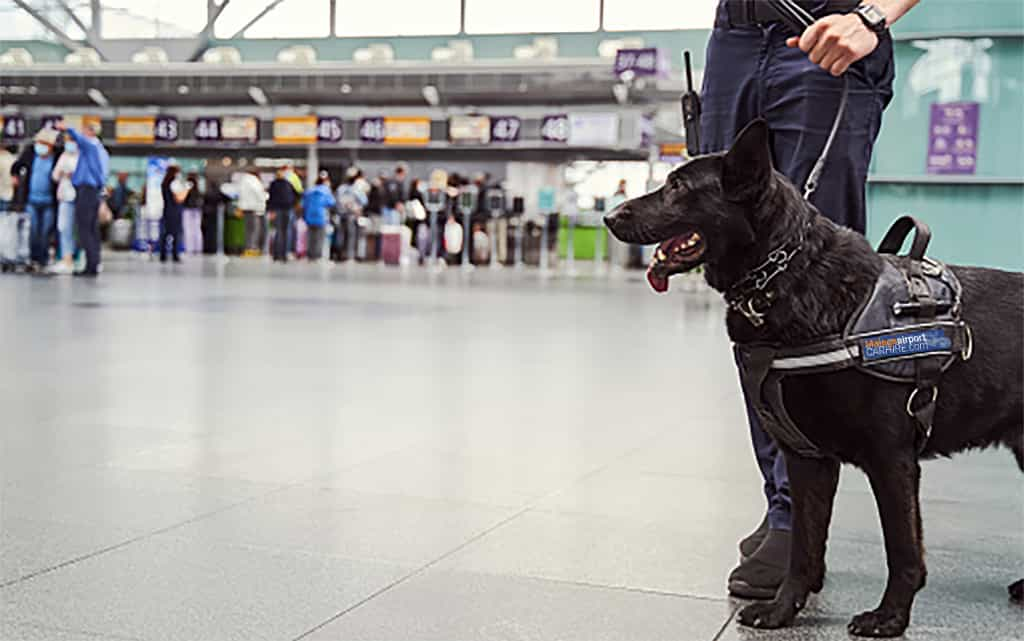 The increase in waiting times to cross the border is largely due to Brexit. As they are considered visitors from outside the European Union, more controls are required, which may increase queues.
With this reinforcement as of 20 June, we expect they will speed up entering and leaving the country.
Want to work at Ryanair?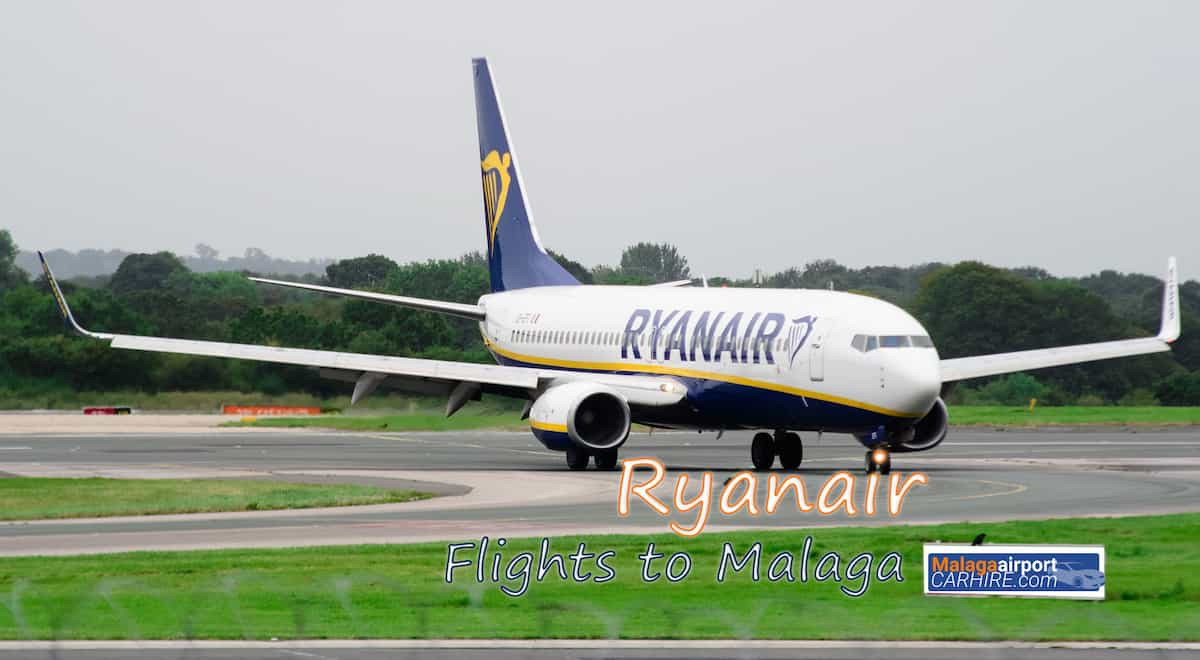 Ryanair is looking for Cabin Crew personal, so if you are interested you can apply for this job from their website. 
They require you to talk and write fluid in English and Spanish; the formation will be on charge of the company. The recruitment day will be on 3rd of June 2022 in Malaga.
More information about requirements and conditions here:  https://careers.ryanair.com/search/#job/262eb6
Malaga airport is recovering
According to the latest data it seems that Malaga airport is the fastest recovering airport in the whole peninsula, practically equalling the traffic before the pandemic.
If you are thinking of visiting us during your next holiday, we recommend that you book your ticket and car hire well in advance.
New airplane Airbus A321 XLR for long distance
Malaga is looking fordward linking again the airport with New York, not just for a few months every year but permanently. For this, the new airplane developed by Airbus might be perfect, as it is an airplane for intercontinental flights with a capacity of 220 passengers.
There are already orders from different airlines to operate the new Airbus model. Malaga is looking to New York in the hope of being able to establish a permanent air bridge throughout the year.
Warning for British tourists visiting Malaga
If you are a British tourist you should be aware that your departure from Malaga airport may delay your passage through security during the summer season. We recommend that you bear in mind that the increased number of holiday passengers and passport controls may delay your arrival at the boarding gate more than expected.
Our shuttle will get you to the airport as quickly as possible, but we recommend that you don't postpone your return journey too long. We don't want you to miss your flight, as has already happened to some travellers who didn't take these controls into account.
New toilets for ostomates
People who require a pouch for their needs as a result of an operation will be able to make use of the new toilet facilities that will be operational from summer 2022. These toilets will be located in the boarding and baggage reclaim areas.
The toilets will be adapted for special needs and will have a place to empty the bag, a place to clean it with a cable connected to cold water, a soap dispenser, a hygienic container and a mirror located in a specific place so that they can see the area where they will change their bag correctly.
Ryanair gets bigger in Malaga
The airline will surpass pre-pandemic records by connecting the Costa del Sol airport to 79 destinations. Nine new routes will be added with a total of 1.9 million seats. In total there are 14% more than in 2019, so it looks set to break records this year.
Connections
Malaga airport currently has 189 routes to 26 different countries.
Currently, 37 airlines connect Malaga with more than 100 destinations. In 2019, more than 50 airlines connected Malaga with almost 150 destinations (more than 120 cities in 35 countries).
Last summer, the airport recovered almost the same records, with 48 airlines connecting to 125 destinations (97 cities in 27 countries). We can expect high activity from March until summer 2022.
Volotea expands with more routes
Volotea, a small airline, adds the route between Guipuzcua and Malaga to its existing routes. It therefore maintains the international routes with Bordeaux, Lyon, Nantes, Toulouse and Venice and the domestic routes connecting Malaga airport with La Coruña, Asturias and Bilbao.
Want to work at Malaga airport?
Ryanair is looking for ramp operators ahead of the 2022 summer season. If you want to work for Europe's largest airline this summer, you might be interested in applying.
Initial requirements include availability to attend a group interview, attend a full time training course; responsibility and follow instructions from the packer; experience in a manual working environment; B driving licence; reside in Malaga (less than 1 hour from the airport), and be available to work throughout the summer season and in shifts.
The company offers a temporary contract with the option of extension and immediate incorporation.
Want to join? Follow this link to send them your presentation https://careers.ryanair.com/search/#job/208f20
Malaga airport and A-CDM
Malaga airport has implemented a system that improves punctuality and air traffic control. Airport-Collaborative Decision Making (A-CDM) allows Eurocontrol, airlines, ground handling companies, air navigation providers and airports to share up-to-date information. Only four Spanish airports are using already this program.
For passengers, Aena highlights that the system will improve punctuality, reduce missed connections and provide them with better information and service during periods of incidents.
In Europe, this programme is active in around thirty airports.
Vueling will connect Malaga to 24 destinations in summer
Among the new flights there are connections of the Costa del Sol with Nantes, Marseille, Lyon, Copenhagen, Billund, Rome, Zurich, Amsterdam, Brussels, Marrakesh and Cardiff. Malaga airport will have connections with Barcelona, Bilbao, Lanzarote, Fuerteventura, Gran Canaria, Tenerife, Mallorca, Ibiza, Menorca, Asturias y Santiago de Compostela.
Vueling also announces new routes between London and Malaga, Seville and Granada from 26 March to 29 October. Wondering when to visit Malaga? 
Next Easter 2022, the airline will have 296 connections (96 domestic and 204 international), more than twice as many as last year.
Malaga airport passengers rising in February
Malaga airport represents 62.8% of flights to Andalusia. The increase in activity at Malaga airport in February 2022 is comparable to that observed in 2017. A total of 10535 flights will arrive by March, which is 153.1% more than in the same period in 2021.
Are you planning visiting Malaga in February?
News before 2022
News from past year and before:
End of Covid-19 restrictions for British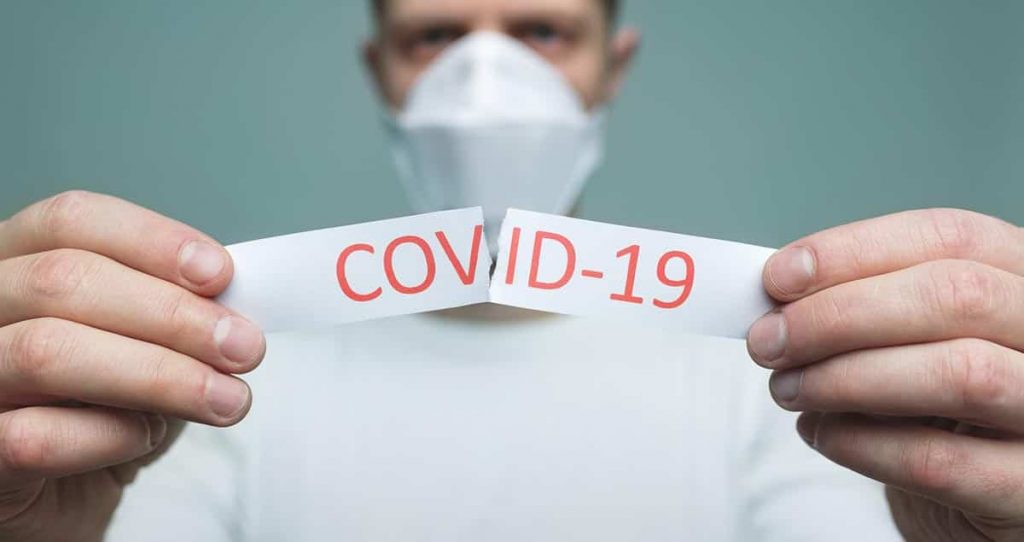 Malaga airport has welcomed an influx of British tourists this Monday after the lifting of restrictions on British holidaymakers who spend their holidays in Spain and are vaccinated. They will not have to be quarantined on their return to their home country. In addition, hoteliers on the Costa del Sol are expecting "a major upturn in bookings" over the next few days so better remember to book well in advance if planning to visit us.
The flight operations on Monday 19 July just multiplied by 3 comparing the same day of the past week.
Just remember to keep the safety measures and a distance of at least 1.5 meters with other people.
Malaga airport coming to normality in July 2021
In response to the recovery of air traffic activity as a result of the summer season, the end of the state of alarm and the evolution of the epidemiological situation, Aena is reopening terminal T2 and pier B at Malaga-Costa del Sol Airport as of Thursday 1 July, thus restoring 100% capacity after 15 months of pandemic.
Runaway reconstruction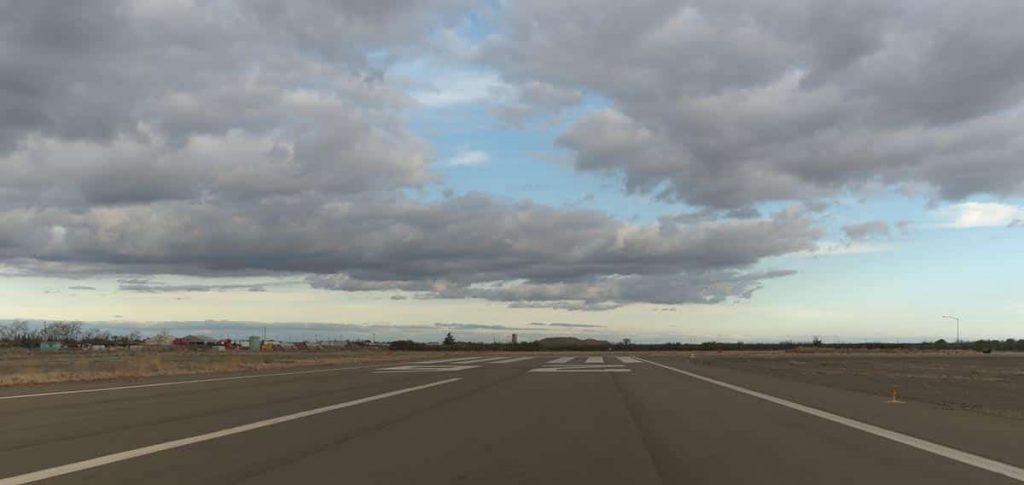 Aena has approved the regeneration works for runway 13/31 at Málaga-Costa del Sol Airport, the oldest runway. The project includes the adaptation of the pavement of the runway (3,200 metres long) and all its taxiways for aircraft access and departure.
Old Malaga airport news
Below are some old news regarding Malaga airport:
Winter season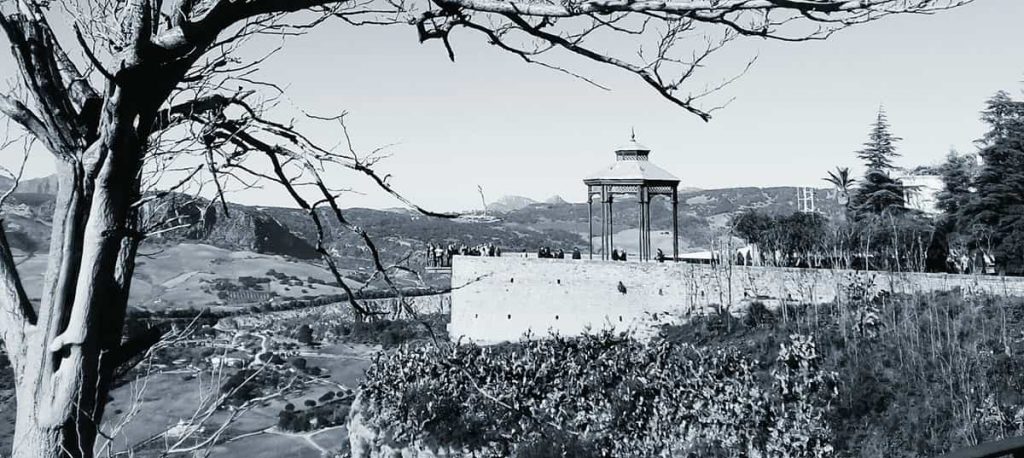 The airlines have already planned their winter season with a total of 11.6 million seats for flights to Malaga airport until March 28.
Among the main origins is London with the city that offers more places during the winter to Malaga.
Malaga airport centenary
September 2, 2019 has been the centenary of Malaga airport; 100 years of history that have accompanied the city of Malaga. If you want to know more about the history of the airport just follow the link..
The airport in these 100 years has experienced a continuous growth to become today one of the most important airports on the peninsula and the most important in Andalusia. From more than 37 countries and 124 cities it is possible to fly non-stop to Malaga airport.
Already in the year 2000 the new terminal 3 (2010) and the second runway (2012) were introduced. Road access to the airport is currently being improved.
New security filters
Malaga airport will be adding 3 new security filters with all equipment (X-ray and detector arcs) to divert families with children and baby trolleys.
With those new filters they expect a faster inspection at the security check area, something that all passengers will benefit from.
There are more filters that only are used in case the influx of passengers require it. Don't worry, I have never experienced a slow queue at the security check. It use to be a fast and light process before heading to the boarding gate, and after the new filters are added it will be even faster.
Some statistics
Booking are showing the expected increment of visitors and flights to Malaga airport. Latest news show us a 11% increment of passengers from April to September comparing to 2016.
Sweden (64%), Holand (39%), Italy (35%), Germany (21%) and Denmark (21%) are some of the countries with the highest increment of passengers for this summer season.
United Kingdom, Norway, Ireland, Belgium and Poland are also countries experimenting an important increment in flights seats reserved to Malaga.
Looks like Brexit did not affect at all to the Brits who continue choosing Malaga as their prefered holiday destination.
Airlines with flights to Malaga
More passengers means more flights, so here you are a list with the most growing airlines this year with planned flights to Malaga airport.
Jet2com: 35%
SAS: 51%
Norweigan: 25%
Jetairfly: 17%
Transavia: 15%
Ryanair: 11%
For aditional information regarding the new flights continue reading news from April.
Airport news from April in 2017
There are 8 new international routes from and to Malaga airport with Ryanair, Niki, Jet2 and KLM. Let's see more about those new routes and if they might be of interest to you:
Flight routes by Ryanair:
10 weekly flights between Malaga airport and Amsterdam. (one arrival and departure 5 days a week)
14 weekly flights between Malaga and Frankfurt. (One arrival and departure daily)
Routes by local airline Niki:
4 weekly flights between Malaga airport and Stuttgart (2 arrivals and departures weekly)
2 weekly flights between Malaga airport and Berlin (One departure and arrival weekly)
4 weekly flights between Malaga airport and Hamburg (2 departures and 2 arrivals weekly)
Flights from Jet2
Stansted airport in London with 12 weekly flights (6 departures and arrivals weekly)
Birmingham airport with 10 weekly flights (5 arrivals and departures weekly)
Flights with KLM
2 daily flights during all the week of July and August between Malaga airport and Amsterdam.
Norwegian will increase operations
This airline use the biggest plane from Malaga airport, the Boeing 787-9 Dreamliner with capacity for 344 seats for passengers. The flight will operate on Tuesdays, Wednesdays, Thursdays and Saturdays linking Malaga with Oslo.
The new Boeing 787-9 Dreamliner with 35 Premium and 309 Economy seats differenciate with the other used by the company which only has 186 tourist class seats. It is used for intercontinental flights and one of the features of this plane is that it can take off almost in vertical.
Finally other airline that could be of interest is Air Transat. This Canadian airline offer direct flights from Montreal in Canada to Malaga at a very low cost. They use an Airbus 330-200 for this intercontinental flight.
Water Salute for the new flights
Every time a new flight route arrives to an airport the fire fighting personnel receive the first flight with a Water Salute. This is a kind of ceremonial procedure where the plane travel under plumes of water with form of arches expelled by the fire fighting vehicles.
New growth in airport travelers: Early 2017 news
Passenger traffic has grown considerably throughout 2016 breaking all records, although 2017 is expected to be even better.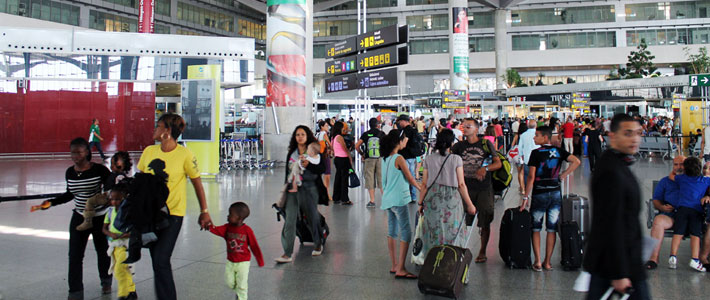 Among the most significant growth is from those who decide to take a flight from the UK to Malaga for spending their holidays, up 17% more passengers than the previous year.
Visitors from North of Europe also want to enjoy the good weather. An example is the increment of up to 48% of passengers who choose to take a flight from Denmark to Malaga.
The United States is not far behind those statistics with an increase of almost 13% in passengers visiting Malaga. The steady increase in air traffic between New York and Malaga has meant plans to set up direct flights between these two cities during all the year beginning in 2018.
When beach is not enough for a full holiday experience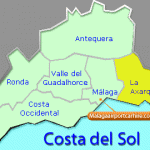 Although it is true that good weather is an important reason for many of the visitors, rural tourism has become quite interesting and it is able to capture the attention of other kind of tourists that are looking for more than beach.
The tourist who wants to live an experience when visiting another country can find in Málaga a varied offer such as 'Caminito del Rey' with amazing natural views, the Prehistoric monument 'Dolmens of Antequera', cultural museums in the city, and many more.
Growing infrastructure
The Costa del Sol has a great connectivity, a destination with an extensive road network that connects the main tourist resorts with the city center and the white villages, perfect for those who decide to rent a car .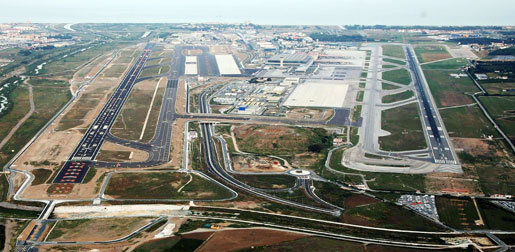 A high-speed rail network, an expanding suburban train linking Malaga and Fuengirola, a metro network linking the city and a network of buses offering good service throughout the year.
It is necessary to emphasize the importance of tourism, the engine of the economy of Malaga, so it is not surprising that the infrastructure keep updating  offering a better service for all those who decide to take their holiday to Malaga, follow us to be updated with the latest Malaga airport news.
THE FIGURES
September 2011. Malaga Airport receives almost 1.4 million travellers and adds up to a total of 10.2 million in nine months, an 8.6 increase.
September 2010. It registered 1.3 million passengers and accumulated 9.4 million since January, a 2.4% increase.
September 2009. It registered 1.2 million passengers and adds up to a total of 9.2 million in nine months, a 10.5% decrease.
September 2008. It received 1.2 million passengers and surpassed the amount of 10,3 million, a 3.6% decrease.
Malaga airport changes its name in 2011
As reported yesterday in the official bulletin of the state, Malaga airport will change its name to 'Malaga airport – Costa del Sol '. The association of hoteliers to link the brand name "Costa del Sol" to Malaga airport; which is the main gateway to Andalucia and the popular resorts of the Costa del Sol.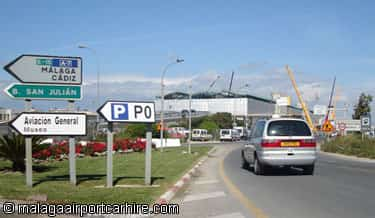 They also would like to change in the future the IATA code AGP for Malaga into SOL (Sun); the mayor attribute of this sunny Andalusian coast that attracts every year thousands of domestic and international tourists.