Malaga airport history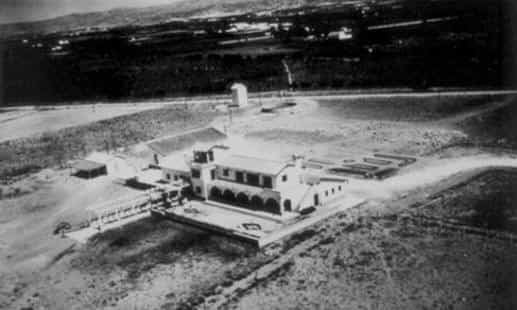 The history from Malaga airport dates back to 1919, during this year a strong rain caused the plane piloted by Pierre George Latécoère to search for an alternative landing piste as the area where he planned to land near the Misericordia beach was flooded, he finally landed on the area where the airport is situated actually.
Pierre George Latécoère was a pilot and a co-owner from an airline, he was trying to link France with its colonies in North Africa through Spain and finally linked Tangier and Casablanca with Toulouse through Malaga, Alicante and Barcelona airports.
Malaga airport was initially a small dirt track of about 500 meters lenght on a rented land, the waiting room was a small cottage situated nearby as by that time the flights demand was still low.
In 1932 the airport was acquired by the government and in 1937 during the Civil War in Spain it became an airbase where planes from both sides actively participated in the battle skirmishes. Shortly after the conflict it would become an international civil airport.
From 1939 in advance the airport continued expanding and actually it already has two runways.
Airport development
Growth of flights also brought a growth in development with a new terminal called Pablo Ruiz Picasso inaugurated in 1968, a parking area inaugurated in 1995, a hangar and a cargo terminal.
Today Malaga airport is among the first airports in Spain in importance and it receives the most flights in Andalusia.
Recent reforms have provided better access to the airport by road and train, the Terminal T3 built in 2010 and a new parking building.