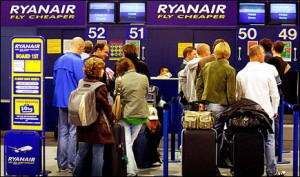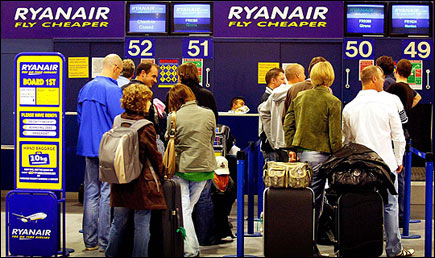 The weekly flights increase from 14 to 16 to El Prat, from three to four to Malaga airport and from four to five to Palma de Mallorca
After Ryanair announced last week that for the following winter season they would be reducing frequencies due to the increase of airport taxes in Barajas and El Prat -a cut that will have consequences in the connections between Santiago and Madrid or Barcelona-, the Irish company has now surprisingly announced an increase of flights from Lavacolla in the month of August. To be precise, they will be increasing the routes that connect Santiago airport to Barcelona, Mallorca and Malaga. This way, in the case of the flights to Barcelona, the daily frequencies will be increasing from two to three on Mondays and Fridays, leaving the rest of the days of the week with two. This way, the weekly frequencies go from 14 to 16.
On the Santiago-Malaga route, the weekly frequencies go up from three to four. If until now you could fly into Malaga airport on Tuesdays, Thursdays and Saturdays, as from August they have added one more flight on Mondays.
In the case of the connection with Palma de Mallorca, the frequencies increase from four to five. As from next month, they will be adding a flight on Fridays to the already existing connections on Tuesdays, Thursdays, Saturdays and Sundays.
The low cost airline also announces an offer to fly on these routes from Mondays to Thursdays for a minimum of 30 euros. This discount will be available for a week as from this midnight.