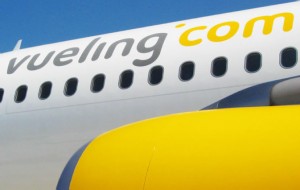 The airline Vueling will operate four new routes from Malaga next summer, which will link the Costa del Sol with Hannover, Munich, Hamburg (Germany) and Brussels (Belgium), as the company said today in a statement. These connections are added to the ones to Cardiff (UK), Paris-Orly (France) and Copenhagen (Denmark), announced in winter and which will continue through the summer; thus, the Spanish low cost company raises to sixteen the number of destinations available from Malaga airport-Costa del Sol, routes in which are on sale one million seats.
The direct flight to Hannover starts on March 16 and will have two weekly flights in April and May and three weekly flights for the rest of the season. Furthermore, the route to Munich starts on June 16 with four weekly flights; and two days later will start the connection to Hamburg, with three flights a week.
This represents a total of 77,320 seats on offer for Malaga-Germany by Vueling. The connection to Brussels, in which will be offered 32,580 seats, will be operational from April 24 with two weekly flights and will increase to four weekly flights from June onwards.
Vueling, which began operations in Malaga in 2005 with a flight to Barcelona, currently maintains this connection and offers other domestic flights to Bilbao, Gran Canaria, Tenerife and Santiago de Compostela.