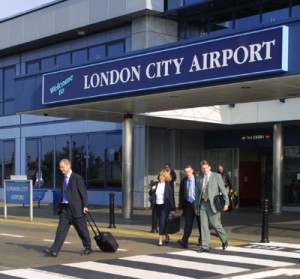 London City Airport (LCY), the only airport in the centre of London, will be increasing its connections with Spain.
Specifically, there will be 24 weekly routes to Spanish key destinations. With this expansion of services, London City Airport offers year round flights to Malaga, Madrid, Barcelona, Palma de Mallorca and Ibiza. Also, the expanded service to Ibiza becomes the only direct flight between the island and London during the winter season, as it isn´t covered by any other airport.
London City Airport now offers throughout the year eight weekly flights to Malaga, six to Palma de Mallorca and ten to Ibiza, destinations far only operational during the summer season. The detailed schedule of flights is available at: www.londoncityairport.com.
Spain is an important market with great growth potential. The Andalusian city of Malaga and the Balearic Islands are very popular in UK and many people who live and work in London have second homes in these destinations and want to visit year round. Malaga on the Costa del Sol is a popular "sun and beach" destination preferred by European travellers and, most particularly, the British.