Malaga in February is perfect to disconnect from the routine and enjoy a mild and pleasant climate. Spring is approaching and it can be a perfect month to discover some inland villages with one of our rental cars. If the idea sounds interesting, we are going to propose you some activities this month and tell you about Malaga weather.
Málaga in February
In February, you start to notice that spring is getting closer and closer. As the month progresses, temperatures are rising, so it is a good option to enjoy your bank or school holidays in February and enjoy the fantastic Malaga weather this month.
Climate
January is usually a cold month, but in February the temperature rises with each passing day. February is a flowering month, so it can be an ideal time to discover the interior of the province and enjoy stunning natural landscapes.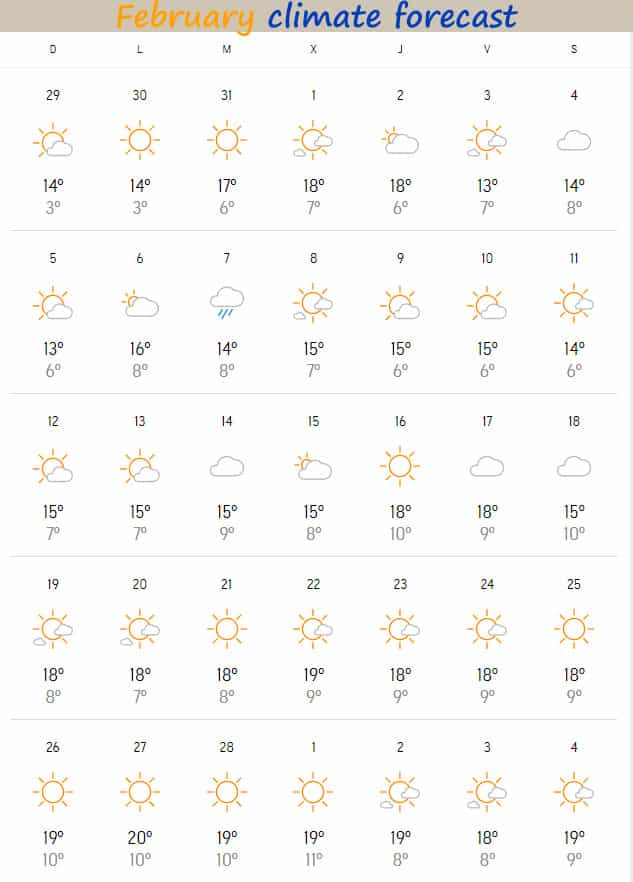 Temperature
As we can see in the image above, the temperature can reach 20ºC during the day, so you can even enjoy a nice day at the beach, although the water temperature, as we will see later on, may not be suitable.
The lowest temperature is in the early hours of the morning and can reach 7ºC.
More information about temperature and the weather live in Malaga in Accuweather.
Does it rain in February?
February is not usually a particularly rainy month, although it is possible that some days may be cloudy or even a few drops may fall. The forecast for Malaga weather usually calls for 1 or 2 rainy days per month, so it is unlikely that you will get a week's worth of rain if you come on holiday in February.
In any case, there is no heavy rain in February, so the light rain will not disturb your plans, especially if you rent a car.
Beach in February
The million dollar question is whether you can enjoy the mediterranean in February in Malaga. Seeing that some days the temperature is around 20ºC, we think that is possible going to the beach in February and start getting those warm rays of sunshine.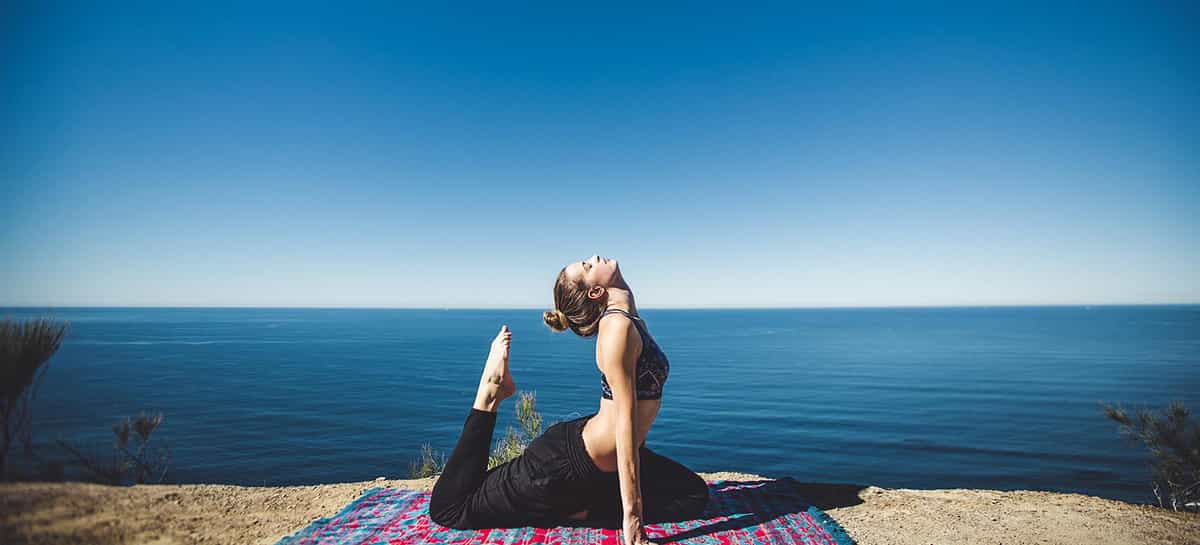 But can we swim?  Here the answer is that it depends on the tolerance. The sea temperature, although higher than in January, is still around 15ºC, which can be cold for some people. According to scientific data,  swiming in water above 15°C for 12 hours is possible without suffering hypothermia. Some people swim all year round every morning, even when it is much colder than this month.
Recommended clothing in February
February is a month when people start wearing shorts and summer shirts, although we must be careful as it can be a bit cool when it's cloudy. Wind chill is a personal thing and will depend on the individual, so keep an eye on the temperature data to help you decide what to pack.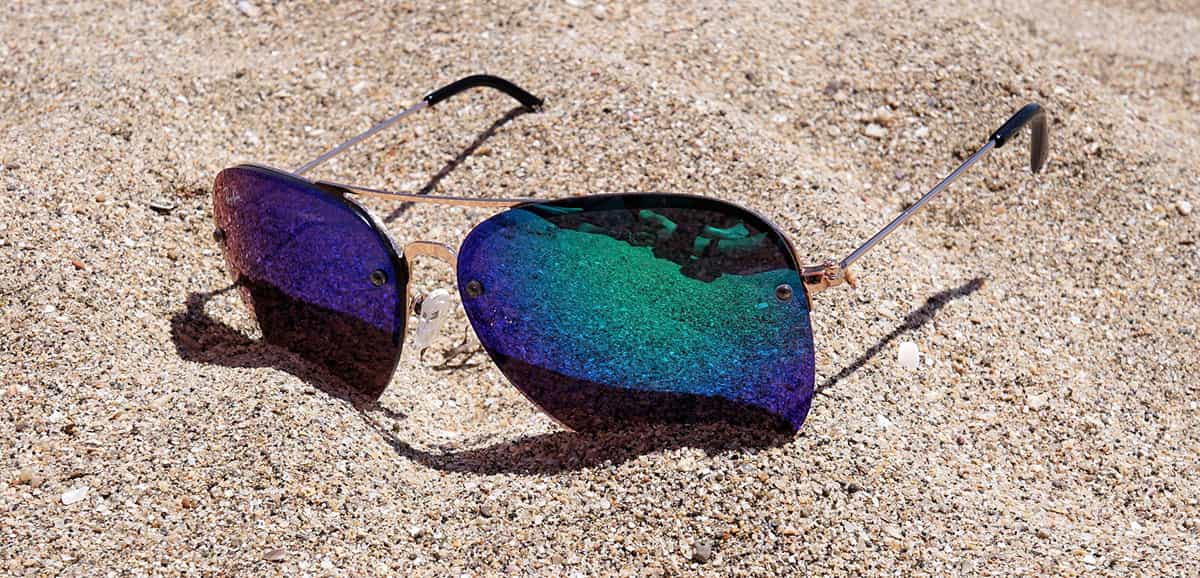 Anyway, we are going to recommend some items that we think you should bring or buy here:
Sunglasses.
Cool short-sleeved clothing.
Shorts.
Something warm for the night and the plane.
Activities in Malaga in February
As we have already said, this month is especially suitable for driving and discovering inland towns. How does hiking routes through beautiful natural surroundings and relaxing while tasting the typical gastronomy of one of Malaga's villages? Does it sound good? then we are sure you will enjoy the visit. Anyway, we are going to suggest some activities that take place exclusively in February, in case you want to know a little more about our culture and popular events.
Rock Festival in Torremolinos
Known as Rockin'Race Jamboree, this rock festival takes place every year in Torremolinos during this month.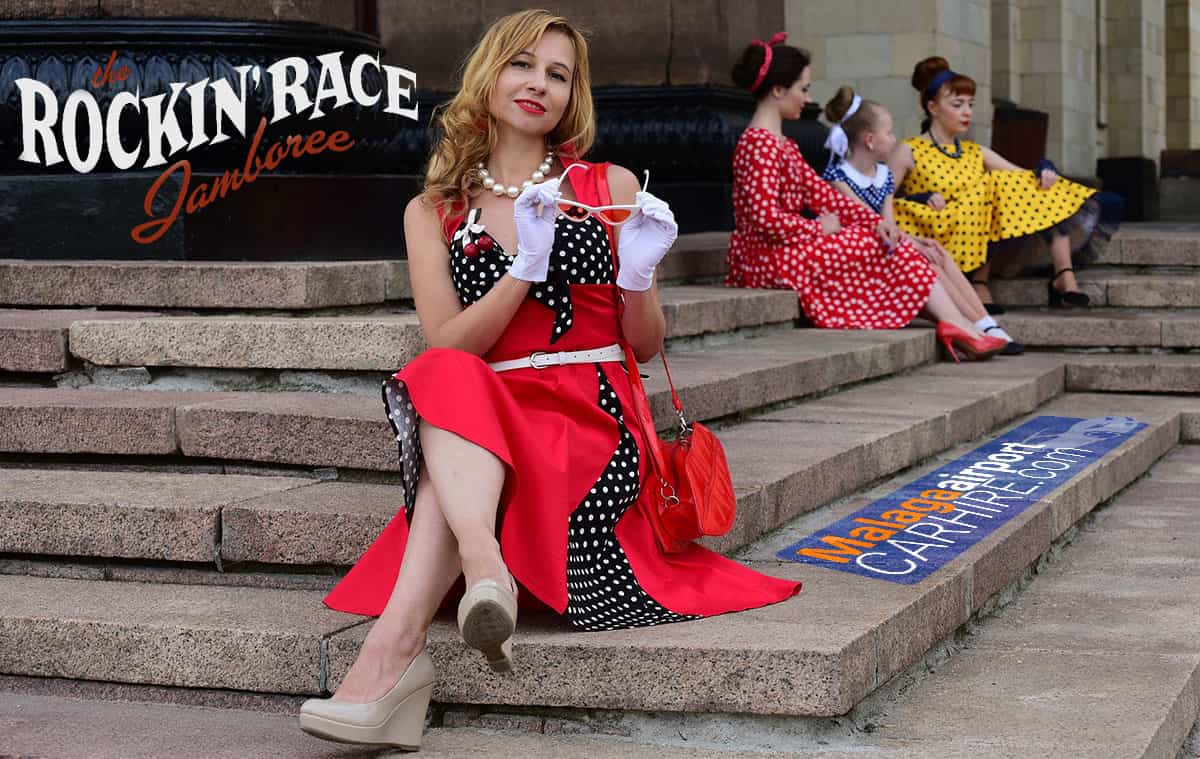 In addition to the international music bands that come these days, there is a festive atmosphere with vintage cars, food trucks and lots of fun. If interested, we recommend to book on the official website.
When: 2 to 5 in February.
Where: Hotel Barracuda, Auditorium and Playamar promenade.
Valentine's Day
Although it is not a typical event in our region, it is a special place to celebrate it. On Valentine's Day you will find a number of special activities to celebrate this day, from romantic dinners in luxury restaurants to activities designed for the 14th of February.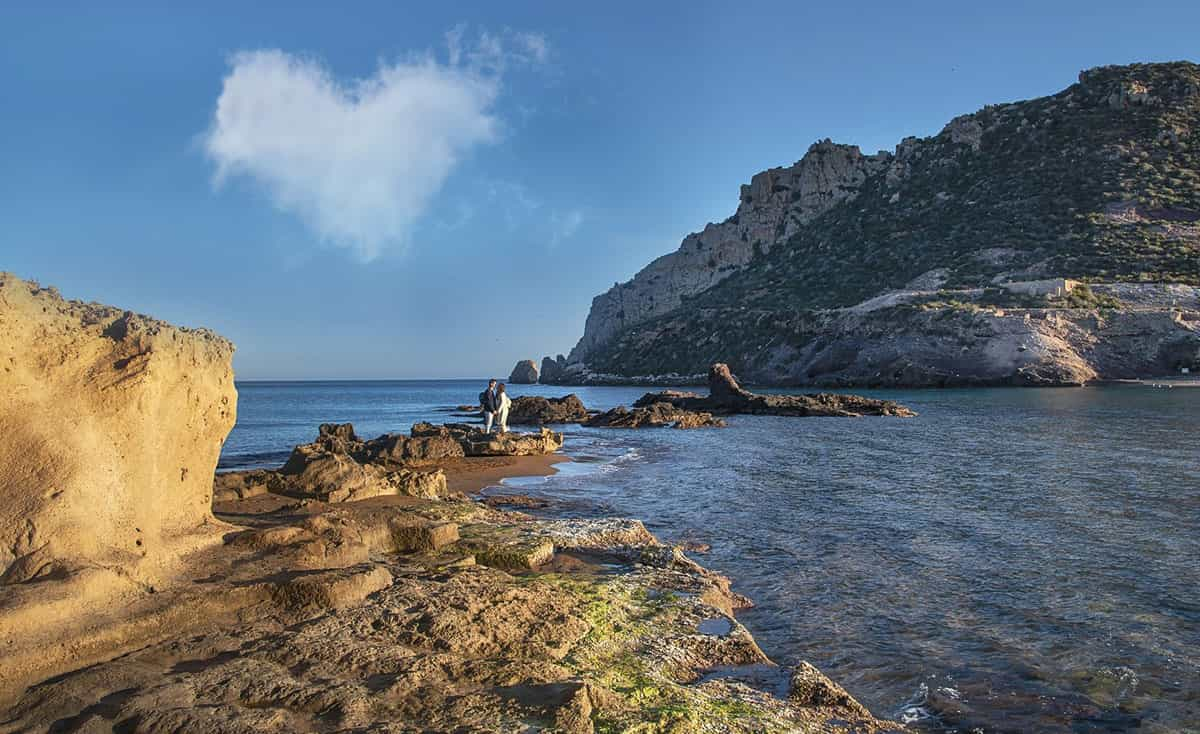 Planning a surprise? A getaway to Malaga for Valentine's Day with a car rental could be a good idea.
Carnival in Malaga
Carnival in Malaga is an experience not to be missed.  There are costume parties, parades and lots of fun, check the full programme in the official link below.
When: In 2023 it starts on 17 January and ends on 19 February.
Andalusia Day
Andalusia Day is celebrated to commemorate the day that Andalusia became an independent autonomy and is celebrated with many events and activities in all the municipalities of Andalusia.
Want to enjoy typical regional food and activities? Then go to some of the main squares near your place of residence this day.
When: 28 February.
Where: Main squares of the municipalities.
Almond Day in Guaro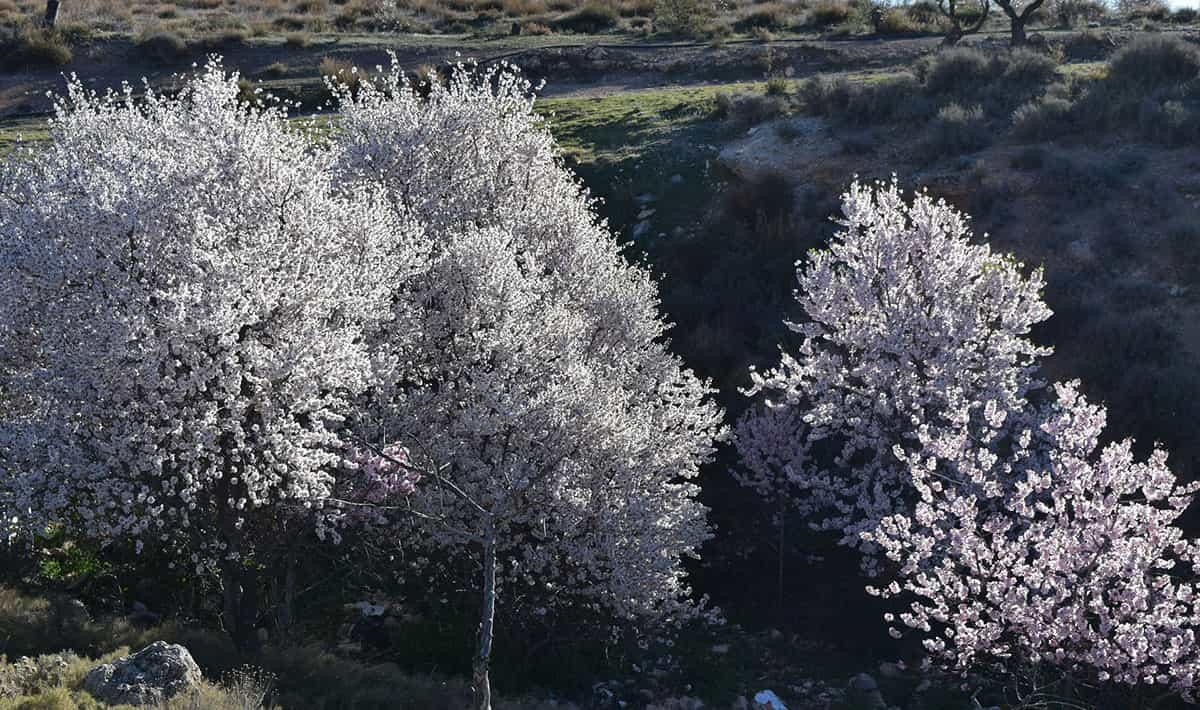 At the beginning of February and coinciding with the blossoming of the almond tree, this special day is celebrated in Guaro. In this festival you will find many things to do, such as hiking trails from Guaro where enjoying the spectacle of the almond blossom, taste typical food or visit the Oil Museum. This is a holiday that is celebrated every year exclusively in February, so if you are in Malaga and want to know it, we recommend to visit it.
When: 5 and 6 in February.
Where: Guaro (Map)
Recommended transport: By car.
Flour Carnival in Alozaina
This original festival consists of throwing flour at both residents and visitors to the village who are in the streets on this day, and there are also fancy dress competitions.
It is said that in the old days, boys would throw flour at the girl they liked in the village. If she responded by throwing flour back, they were interested. Over time this practice has been maintained and has become a local festival.
If you want to take part in this event and end up covered in flour, we recommend coming to Alozaina.
When: Ending of February.
Where: Alozaina (Map)
Recommended transport: By car.
Soup of the 7 branches in El Burgo
This festival is a day especially suitable for those who want to delve into the culture and customs of our people. If interested, you should know that this soup is traditionally prepared and offered to visitors for lunch.
The soup of the 7 branches is made with tomato, pepper, onion, garlic, bread, mint and wild asparagus.
When: 28 February.
Where: El Burgo. (Map)
Recommended transport: By car.
Powder Festival in Tolox
As in the Alozaina fiesta, in Tolox there was also the ancient practice of powdering as a declaration of love. Today this tradition is maintained, albeit as a festivity while dancing to the rhythm of popular music in the main square of the village.
Without a fixed date, it is held on the Tuesday before Ash Wednesday, so it will depend on the Carnival festival each year.
Where: Tolox (Map)
Recommended transport: By car.
Day of the Slaughter in Ardales
Get to know how sausages and other meat products were made in the past during this day. You will find the traditional sausage, chorizo or the famous black pudding of Ardales. For lunch also try the popular meat in Ardales sauce, an exquisite dish for visitors.
While enjoying this festive day in Ardales stroll through the village and buy typical products of the region from the craft and gastronomic market in the square. Ardales is known for its meat products and sausages but also for its sweets, especially the almond biscuit.
When: Second Sunday in February.
Where: Ardales (Map).
Transport in Malaga in February
As you have read, many of the recommended activities during the month of February take place in towns in Malaga. Transport to these towns is not easy and often requires the use of 2 or more means of public transport. We recommend planning your holiday in advance and consider car hire Malaga airport so that you are prepared to make the most of your visit. There are many advantages, click on the image below to find out more.

The process of renting a car in Malaga in February is simple. The price is usually quite reasonable, as we are far from the high season. If you have booked a flight already, don't forget to book your transport in Malaga without any obligation or payment in advance.
If you decide to use public transport, find here buses from Malaga airport and a suburban train line and airport taxis.