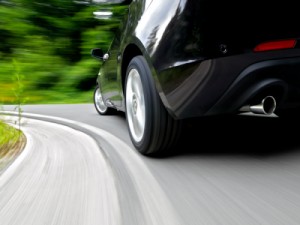 As Malaga airport car hire experts, we're obviously going to answer that question with a resounding 'Yes' to the question if does it worth renting a car in Malaga. You should hire a car from us!  But we're well aware that car hire might not be for everyone, so if you're undecided about your means of transport from Malaga airport, we've pooled a few of really good reasons why renting a car can help make your break extra special.
If you've booked a package deal, then airport transfers may already be included in the price, and you'll certainly be able to arrange tours and excursions to get out and about. If you're travelling independently, Malaga and the Costa del Sol have a very impressive and efficient public transportation system, which regularly carries visitors to and from the airport and between the main resorts via bus or train. But if you prefer to take things at your own pace and enjoy the freedom and independence of heading off the well-trodden tourist track, then hiring a car is a cost-effective solution. Here are a number of other reasons why you should seriously consider hiring a car for your next holiday.
Comfort
A car  gives you a level of comfort that you won't find on public transport. You control the air conditioning (and the entertainment!) and you can plan your journeys to be as long or as short as you like, without having to make regular stops for more passengers. If you're travelling with children or with larger luggage (e.g golf equipment) then you can select the best size vehicle for your needs, making sure there's plenty of room for all passengers and bags.
Convenience
Hiring a car also gives you the convenience and flexibility that public transportation doesn't. You can hit the road whenever you like, without having to check timetables and wait around for the next bus or train. You can stop however many times you like, and for however long you want to. And if you just can't resist it, you can even turn right around and head straight back to the pool if you change your mind.
Manilva and its golf courses, Marbella and Puerto Banus, Nerja and its beautiful views … the Costa del Sol has much to offer, and the coastal roads have plenty of beautiful views to enjoy. Whether you are traveling alone, in company or with your family, a rental car will make the distances shorter and will enable you to discover more in less time.
Cost
Experienced travelers know that renting a car can be much cheaper than using other means of transportation, especially when traveling in a group or with children. Tickets for excursions and tours can be very expensive, and they can quickly eat up the vacation budget.
One of the main advantages of renting a car is flexibility. Travelers can go wherever they want and whenever they want, without having to worry about schedules, itineraries, or scheduled stops. Additionally, with a rental car, it is possible to explore less-known and more remote places, which are not always accessible by public transportation.
But, is renting a car really more economical? Consider the cost of a rental car for the duration of your visit and divide it by the number of passengers and the driver. Compare it to the average cost of airport transfers, excursions, and trips for each person, and you will see that renting a car can often be a cost-effective solution. In the end, you will have more money to invest in your vacation.
Furthermore, renting a car can also be an excellent option for those who plan to go on a road trip or visit multiple cities and points of interest. Instead of having to worry about booking different plane or train tickets, travelers can simply drive from one place to another, enjoying the scenery and the freedom that the road offers.
In summary, if you are looking for a flexible and cost-effective way to explore your vacation destination, renting a car could be a great option. It will allow you to save money, have more freedom, and discover unexpected places. In the end, you will have more money to invest in your vacation and enjoy your trip to the fullest.
Is it worth renting a car in Malaga?
Travelling by bus in Spain can be very interesting and enjoyable, but unless you would be staying overnight, a journey of 36 miles each way might be too much, particularly since it would likely stop at each small village on the way. A train would be better, but then you are often restricted to sparser services. There are no doubts at all in the minds of most people that hiring a car is the best option, and is the reason why for those arriving in Spain at Malaga Airport car hire desks are their first port of call.
Not only that, but the Guadalhorce River valley is exceptionally beautiful, and you simply cannot miss visiting the traditional unspoiled rural towns and villages, many of which are not served by public transport from Malaga.  If you are proactive, all you need do is call in at the Malaga Airport car hire desk to collect the keys, or the car might even be waiting for you at arrivals if you have organized it properly. Wherever you collect it, there are some aspects of driving in Spain that you should be aware of – apart from them driving on the right!
Let's find out the answers to some questions you may have:
Is it possible to explore Malaga on foot?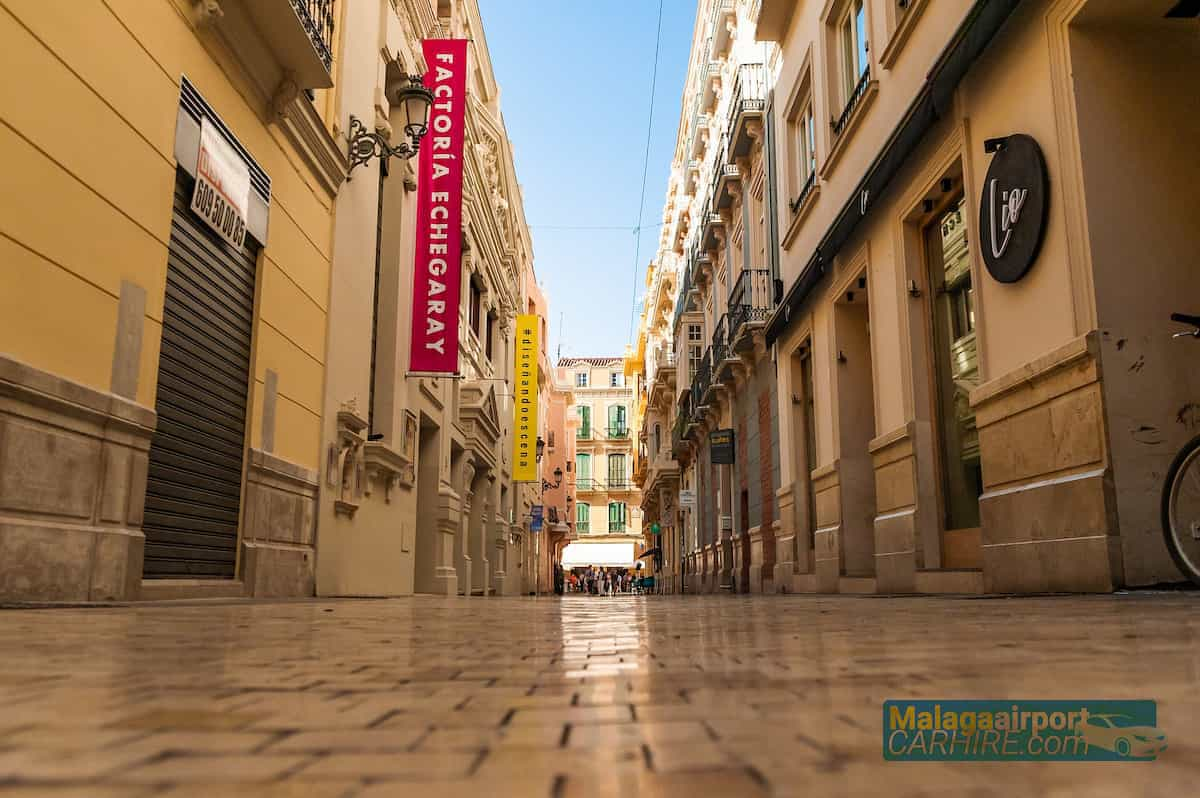 Yes, you can get around the historic centre of Malaga on foot, but the province is much larger. If your travel plans include more than just strolling around the centre of Malaga then you're going to need a vehicle. Why? We'll look at it in the course of this article.
What are the advantages of renting a car?
Let's imagine you visit Antequera and decide to use the train for convenience, let's suppose you also want to visit the dolmens, the city centre with its museums and the Alcazaba. You will have to adjust your timetables to those of public transport, but if you go with your own vehicle you will make better use of your time.
Apart from all this, depending on when you come to Malaga, it can be a hassle to use public transport. There are a lot more people in Malaga in August than in December, which is something to bear in mind.
Driving your own vehicle gives you freedom of movement and timetable. You will be the one who decides when and where to go, and you can come back or change your plans as you go along. You may want to visit Ronda from Marbella, but what if you want to stop along the way? but what if on the way you want to stop in Alora for lunch? The possibilities are endless with your own vehicle.
In summary, some of the advantages of renting a car are:
Save time and money by avoiding public transport or taxis.
Having more freedom and flexibility to explore the city and its surroundings at your own pace.
Enjoy the variety of landscapes and places of interest that Andalusia has to offer, from the coast to the mountains.
Can you go anywhere using public transport?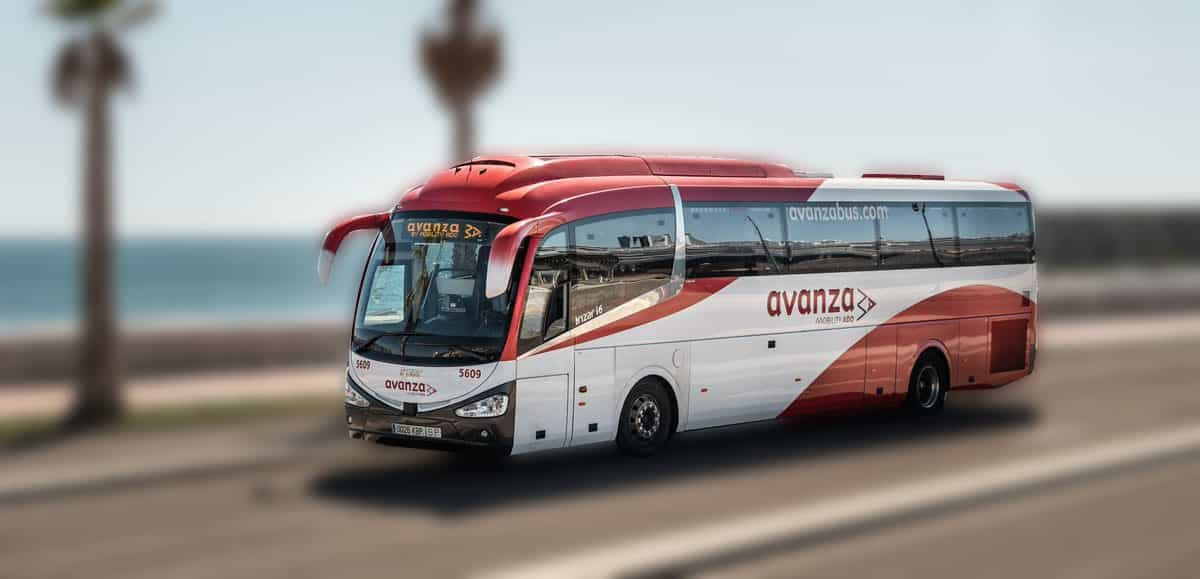 Not every village in Malaga has a direct bus service, let alone a train service. The best places to get to know the gastronomy and traditions are often not as accessible as one might wish. It is in those cases where having a car is highly recommended.
While many British prefer to stay in Marbella or Mijas, Germans prefer the eastern Costa del Sol with Nerja or Torrox as their favourite locations. Neither has a train line, so the best option is to arrive by bus, transfer or a rental car. Relying on public transport throughout your holiday is a gamble not everyone is willing to take, which is why many choose car hire Malaga airport.
Some recommended trips by car
What is it about the seaside resort town of Malaga that makes it so popular with visitors to this part of Spain? Sitting on the Costa del Sol, Malaga is only 10 miles north-east of Torremolinos, another popular beach destination with its Crocodile Park, Sea Life Centre and fabulous roller coasters and hair-raising rides. Go another 26 miles down the coast from Torremolinos and you will reach Marbella, a very popular resort with fabulous water sports.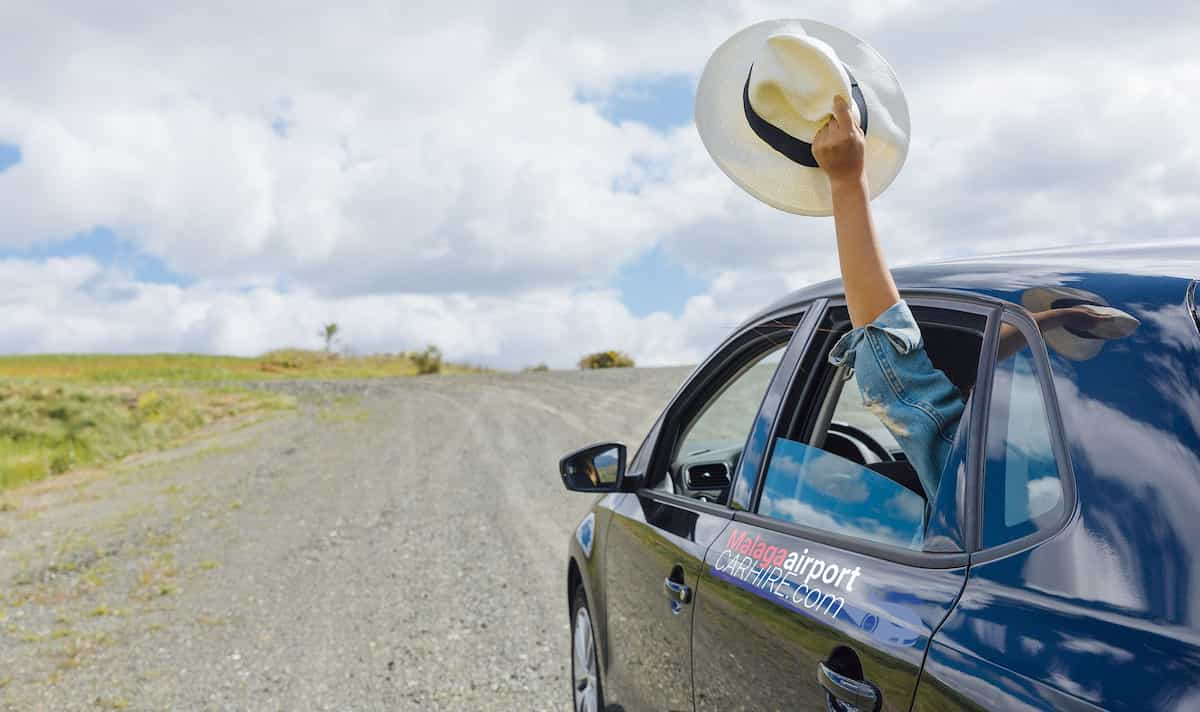 But that's not all, because if you drive in the opposite direction, you will find the beautiful Nerja just an hour's drive away. It is popular for its famous caves and traditional food.  But let's find some other sightseeing possibilities:
Visit the historic centre of Malaga, where you will find the cathedral, the Alcazaba or the Picasso museum.
Visit other nearby towns and cities, such as Ronda, Granada, Cordoba or Seville.
Explore the nature and heritage of the province, such as the Caminito del Rey, the Torcal de Antequera or the Nerja Caves.
Final tips for renting a car
Everyone likes to save a little here and there, and in our blog we can help you save money on your Malaga Airport car hire.
Book in advance
With so many car rental companies based at Malaga Airport, visitors can be forgiven for thinking that it's easy to rent a car when they land. Sure, it's possible, but it's certainly not economical. Rental prices at the airport can be a lot higher than pre-booked cars, and there's no guarantee your chosen firm will have the vehicle you're looking for. In the busy summer months, smaller models and full size family cars sell out very quickly with prices increasing as the number of vehicles reduces. To save money and get the best price for your holiday car rental make sure you book well in advance. Booking your hire car sooner rather than later ensures you get the best price from a wider range of available models.
Choose wisely your rental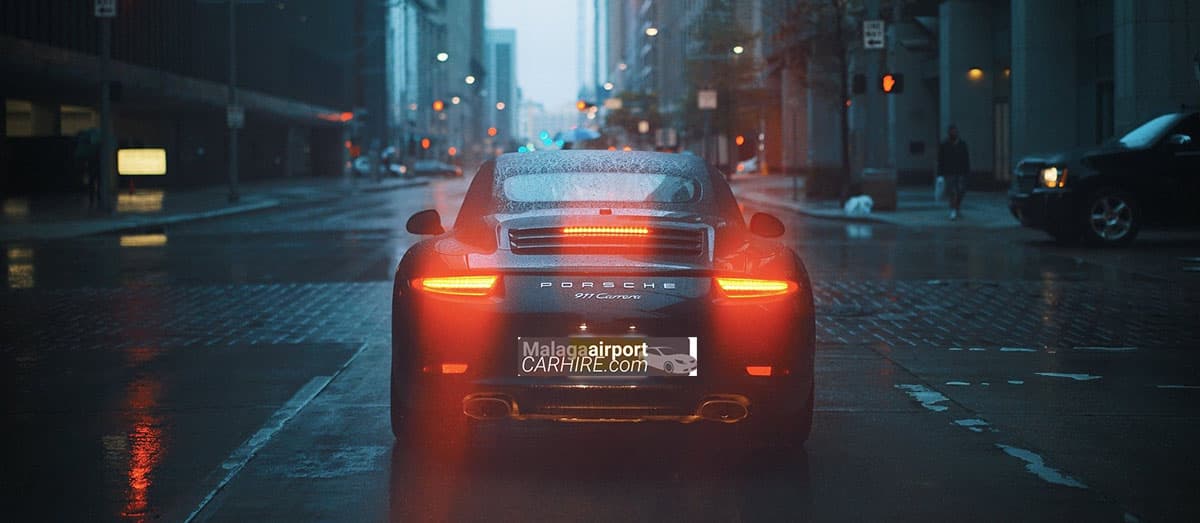 When choosing the model for your Malaga car rental, it goes without saying you need to make sure there's enough room for all passengers and luggage. But think carefully about how and when you'll be using the car, and remember that 'big' isn't always better.
Not all rental cars are the same or suited to the same situations. To choose the right car, consider these factors:
Number of people and luggage.
Type of road and fuel consumption.
For example:
If you are travelling alone or as a couple with little luggage, choose a small, economical car. You will be able to get around the city easily.
If you are travelling with family or friends and with a lot of luggage, opt for a spacious and comfortable car. You'll have room for everyone.
If you're going to explore rural or mountainous areas, you may need a more powerful car, perhaps with four-wheel drive. And if you want to save on petrol or the environment, you could choose a hybrid or electric car. If you're heading into Malaga city or the busy coastal towns such as Torremolinos or Torre Del Mar, a small city car is ideal, while a smaller B or C group is better for the winding streets of many of the old towns and villages. If you are going off the beaten track and want the best experience, a car with a little more power will suit you, although you don't need a 4×4. A luxury car is fine if you're going to the millionaire area of Marbella, but it's not the cheapest option.
Check the terms and conditions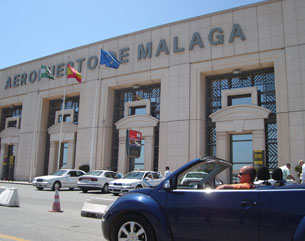 A number of car hire firms hide a myriad of extra fees in the small print of the booking agreement. We like to keep things crystal clear – our terms are in plain sight and we're very open about what is and isn't included in the booking price, especially when it comes to insurance and deposits. Our rates include unlimited mileage (ideal for exploring the coast roads), tax and any modifications or cancellations are free of charge. We also operate one of the best fuel policies in the industry.
Keep in touch
If you're one of our many happy customers, you can contact us here at www.malagaairportcarhire.com for login details which include a repeat booking discount. We'd also love to hear from you if you're happy to share your thoughts about our service. We could add your review to our growing list of testimonials! Don't forget you can also follow us on Facebook and Twitter for useful info about your trip and to take advantage of exclusive offers and discounts.
We're looking forward to hearing from you soon!