Cheaper ticket price has been a "change of scenery" in aviation, has helped address the crisis and has changed the profile of the traveller, who has rejuvenated in the case of Malaga Airport-Costa del Sol, Andalusia's busiest airport. In an interview the director of the airport, Salvador Merino, said that low cost flights to Malaga have helped more people to fly, thus he believes that these companies should not be seen as a threat.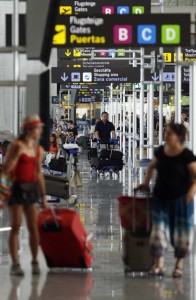 In Malaga airport has been observed a change in the type of traveller, increasing the number of younger travellers until reaching a quarter of users within the range of 30 to 40 years, while the ranges of 40 to 50 years, 50 to 60 years or 20 to 30 years represent 15 percent each.
The fourth passenger airfield in Spain regarding volume until November accumulates an annual decline of 1.8 percent of travellers, however, this is less than the network average (-4.6 percent).
In Malaga airport, the main gateway for international tourists to Andalusia with over 60 percent of travellers arriving by plane to the region, are registered this winter increasing numbers of tourists from Scandinavia, Germany and Russia.
Despite growth rates of 30 percent, Russian travellers, with large purchasing power, still have a little weight in the airport, with a share of less than one percent.
A third of travellers passing through Malaga airport are British, a market that usually does not have large fluctuations and with plenty of loyalty to the popular holiday destination Costa del Sol.