Cheaper ticket price has been a "change of scenery" in aviation, has helped address the crisis and has changed the profile of the traveller, who has rejuvenated in the case of Malaga Airport-Costa del Sol, Andalusia's busiest airport. In an interview the director of the airport, said that low cost flights to Malaga have helped more people to fly, thus he believes that these companies should not be seen as a threat.
Everyone wants to fly cheap, but not everyone wants to sacrifice comfort. Let's find out all the details you need to know to always get the best deal while having a great experience.
About passengers to Malaga airport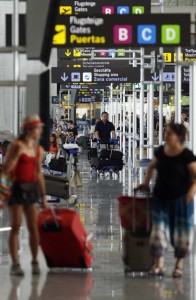 We can observe a change in the type of traveller goign through Malaga airport. It is increasing the number of younger travellers until reaching a quarter of users within the range of 30 to 40 years. The ranges of 40 to 50 years, 50 to 60 years or 20 to 30 years represent 15 percent each.
Malaga airport is the main gateway for international tourists to Andalusia, with more than 60 per cent of travellers arriving by plane to the region. The most frequent passengers in winter are tourists from Scandinavia, Germany and Russia.
Many travellers passing through Malaga airport are British; a market that does not usually have large fluctuations and is very loyal to the popular holiday destination on the Costa del Sol, especially during the summer. They are increasingly choosing dates further away from the high season.
Low cost flights guidelines
We are going to look at some of the things you should consider when you are looking for the cheapest flight. We will share personal experiences, so that when the time comes, you can find a low cost flight to Malaga, without sacrificing comfort.
Some airlines may offer you a cheaper price, but then they try to charge you more for luggage than others that are not low cost. Are they worth it? We'll analyse them in this article so you can finally find the perfect flight to Malaga.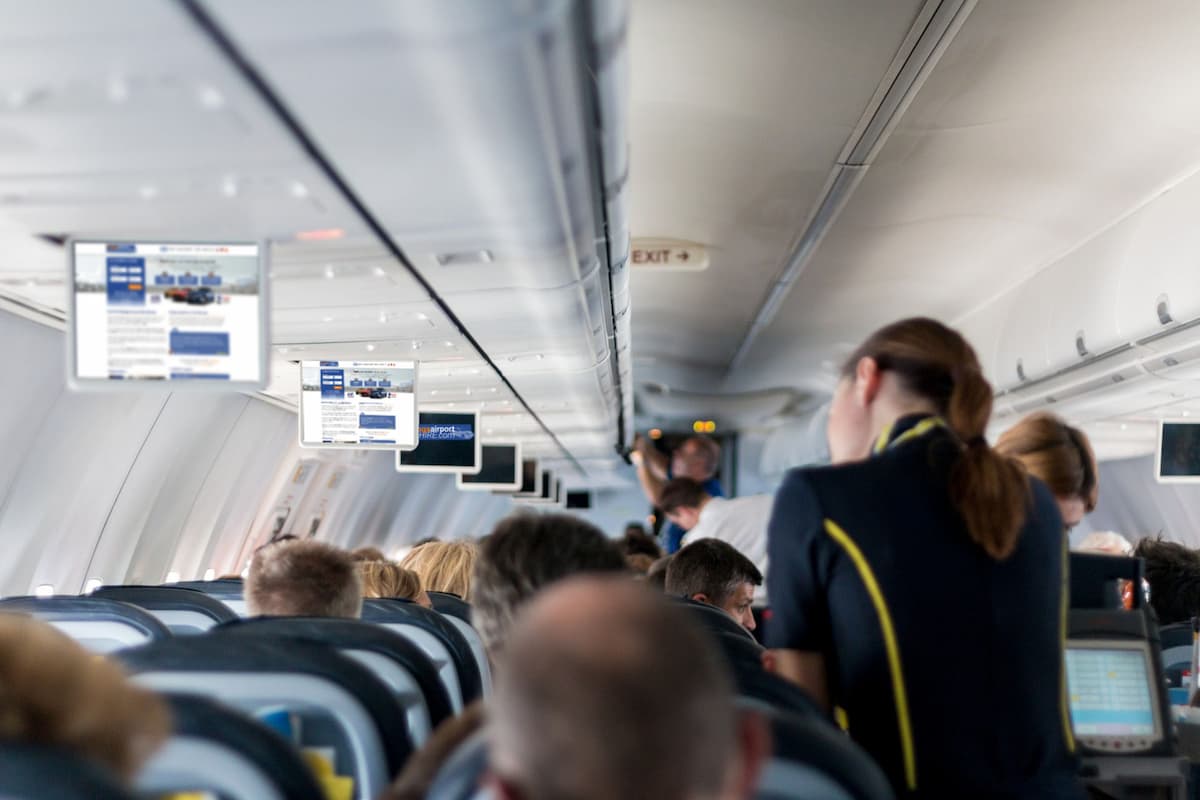 Compare prices
The first thing we recommend is to compare prices from the airlines' official websites. A very interesting tool is Google Flights, which will give you the price of each airline, sorted by the number of stopovers.
Generally speaking, we do not recommend using agents, as if you have any problems with your flight, you will have to deal with intermediaries who are not usually known for their promptness. But we have neither bad nor good experiences of our own. In the end it will depend on whether you find a big difference in price and want to try it out.
Be flexible with dates
If you can be flexible with your departure and return flights, we are sure you will be able to find a good deal within that range. If, on the other hand, you want or need an exact and unchangeable date, it may cost you more but you can still find the lowest price among the different airlines by comparing prices.
Fly in low season
If you don't mind travelling in low season you will save a considerable amount of money. Flight prices plummet when there are fewer people willing to fly, so if you don't like the heat and you're not looking for a beach holiday, you'll find the best prices.
To give you an example, a 2 day or even a week break to Malaga from London Heathrow airport in October is around €68; it's a direct flight with British Airways. If we look for another direct flight with the same company but in August, the price does not go below 200€.
Loyalty Card
Airlines usually provide passengers with a loyalty card; are they useful?  Only if you travel a lot and with the same airline. If you fly a lot and are able to follow the above tips, but choose the same airline, the loyalty card can give you a big financial or comfort advantage.
Flying miles cards not only give you discounts, they can also offer you to exchange your seat for a first class seat or other advantages that will vary depending on the airline.
Cheapest day to fly
There are blogs and people who think there is a cheapest day to fly, which is false. We don't understand where they have drawn these conclusions, but we believe that during their tests it has happened that way. The truth, or at least what our tests show us, is that there is no cheapest day to fly or at least from the UK to Malaga.
Connecting flights to Malaga
Connecting flights are usually cheaper as no one likes to make stopovers. Those stopovers can be at different airports when you choose to fly from London Heathrow to Malaga airport. Some examples of stopovers are listed below:
Lisbon
Paris-Charles de Gaulle
Stockholm-Arlanda
Amsterdam-Schiphol
Zurich
Madrid
During popular dates it is usual for flights with stopovers to be similarly priced or even more expensive; as Malaga is such a popular destination there are enough flights to ensure that there is competition and planes fill up, thus making the ticket cheaper.  During some dates there may be few direct flights, this is when flights with stopovers can save us a few euros and we can get to know other destinations if the stopover is long enough.
Checked baggage?
When you check in you might have to pay an extra charge that is not included in the ticket price. Where possible, try not to exceed the airlines' baggage allowance so you don't pay that extra. In some cases the airline baggage allowance might be tricky, so it is better to know before.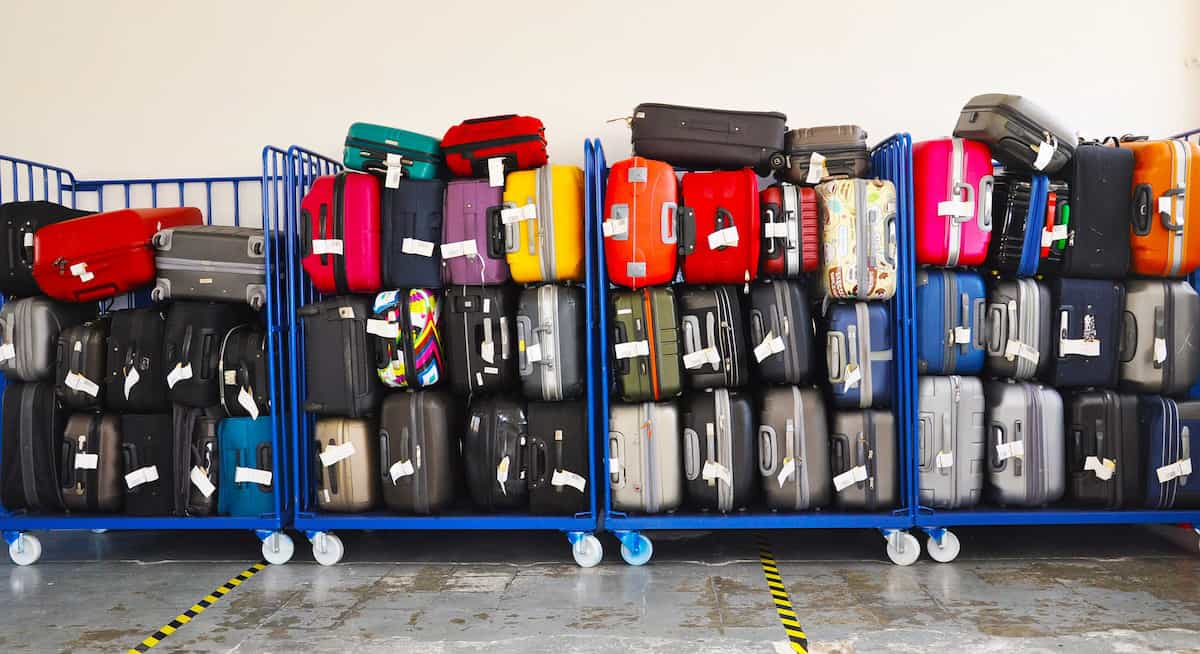 We have a guide showing what different airlines charge and the limit on hand luggage. Generally some airlines offer different fares with advantages for the luggage you can take; on long flights the first bag up to 23kg is usually free but on short flights it can vary depending on the airline and the fare.
Baggage is a very sensitive issue and can vary greatly between airlines. We recommend you take a look at our airline baggage guide.
Don't leave it to the last minute
Nobody likes to spend money, but if you know you're going to spend it, it's best to book a few months in advance. Don't make the mistake of thinking that the earlier you book the cheaper it will be, although if you find a cheap price that meets your expectations it's best to secure it.
On long-haul flights the price can be significantly more expensive if you book well in advance, as they are not yet sure how many passengers will be using the flight. If you book too late, it will also be quite expensive, as there are only a few seats left. Experience tells us that for long flights it is best to start checking prices 4 months in advance, the best price is usually 3 months before the departure.
Conclusions
Flying must be a good experience since the moment we decide to book a flight and even more in case problems arise. Once you find a reasonable good priced airline then it is up to you to risk the experience the incoming years because of a lower price; a price that sometimes is not that low when considering the hidden charges.
We think that a customer will trust a company that value their clients; because of this, we always try to differenciate from others providing our best possible service and price. Prices might fluctuate, but service and experience should be the same unless trying something new. Is the price difference that big or the airfare too tempting? Read the small letter before booking always, and this might be the best advise always.