Tourists coming to the Costa del Sol vacation, opt for the coast as an ideal destination to relax or have fun.
The high season has begun and with it thousands of tourists start coming to Malaga. Many landed during the weekend at Malaga airport with their families; others were accompanied by their friends. Of these, some are looking forward some rest after a hard year's work and others, especially the young, are looking for some fun on the Costa del Sol.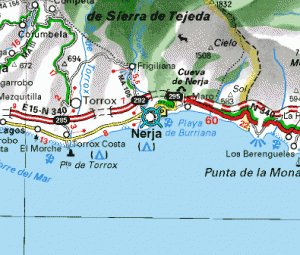 Regardless of the motivations of each, all agree on one thing: sun and beach. In fact, although yesterday the day dawned cloudy and in their home the weather is cold, there were not few tourists who arrived in shirt sleeves, shorts, sundress and even wearing head hat or cap; without a doubt, ready for the high temperatures that accompany the summer months in southern Spain.
Saturday was the busiest day at Malaga airport, with 381 scheduled flights. These figures were visible with a glance at the T-3. While upstairs many residents began their holiday route to other countries, in the ground floor there was a continuous influx of mostly foreign passengers.
Of these, some preferred not to further lengthen their journey to the beach and lined up to buy a bus ticket to take them as soon as possible to the chosen the coastal town. Others headed for the station to board the commuter train towards the capital and especially to Fuengirola. And others were waiting for a shuttle of their car rental company at Malaga airport.
However, some tourists preferred to take a break to smoke a cigarette or a have drink that would help them cope with the change in temperature from inside the air conditioned terminal to the hot weather outside. After the short break they headed for the different means of transport that allowed them to continue the journey to the hotel or apartment. Two different types of accommodation, which, as the flight, had been reserved in most cases through the Internet.
For other travelers the rest was obligatory, as they were traveling with more company than usual. Some groups reached the fifty members, who once outside the terminal had no choice but to wait until everybody had collected their bag from the conveyor belt.
Although it was impossible to know the content of each bag, in some cases you could guess, because their owners were carrying objects that do not fit inside, such as surfboards for children and other colorful toys which return home imbued with the smell of salt, hours in the sun and the gentle rocking of the waves.