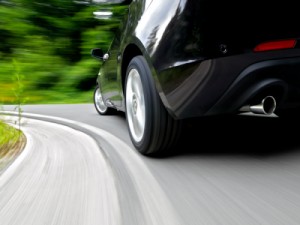 As Malaga airport car hire experts, we're obviously going to answer that question with a resounding 'Yes, and you should hire a car from us!'  But we're well aware that car hire isn't for everyone, so if you're undecided about your mode of transport for your next Malaga holiday, we've pooled a couple of really good reasons why renting a car can help make your break extra special.
If you've booked a package deal, then airport transfers may already be included in the price, and you'll certainly be able to arrange tours and excursions to get out and about. If you're travelling independently, Malaga and the Costa del Sol have a very impressive and efficient public transportation system, which regularly carries visitors to and from the airport and between the main resorts via bus or train. But if you prefer to take things at your own pace and enjoy the freedom and independence of heading off the well-trodden tourist track, then hiring a car is a cost-effective solution. Here are a number of other reasons why you should seriously consider hiring a car for your next holiday.
Comfort
Car rental gives you a level of comfort that you won't find on public transport. You control the air conditioning (and the entertainment!) and you can plan your journeys to be as long or as short as you like, without having to make regular stops for more passengers. If you're travelling with children or with larger luggage (e.g golf equipment) then you can select the best size vehicle for your needs, making sure there's plenty of room for all passengers and bags.
Convenience
Hiring a car also gives you the convenience and flexibility that public transportation doesn't. You can hit the road whenever you like, without having to check timetables and wait around for the next bus or train. You can stop however many times you like, and for however long you want to. And if you just can't resist it, you can even turn right around and head straight back to the pool if you change your mind.
Cost
The cost of hiring a car can often put a lot of people off. But experienced travellers know that hiring a car can often work out a lot cheaper than using other forms of transport, especially if you're travelling in a group or with children. Multiple tickets for excursions and tours can add up, and soon eat into your holiday spending money. Consider the cost of a hire car for the length of your visit, and divide that by the number of passengers and the driver. Compare that with the average price of an airport transfer, trips and tours for each person, and you can see that hiring a car can often be a cost effective solution; leaving with you with more money to play with on your holiday
If you can think of any other benefits to hiring a car on holiday, then please leave your comments below. We'd love to hear from you!