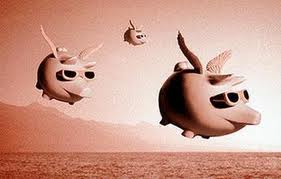 The low cost airlines transport 32.3 million passengers over the first months of the year, 13.7% more comparing to to the same period in 2010, regarding the traditional companies who transported 23.7 million passengers, only 7.8% more, according to the statistics provided yesterday by the Tourist Research Institute, belonging to the Industrial, Tourism and Trade Ministry. Malaga airport, with 3.6 million passengers, rises its figures up to 7.9% and is the third most used by these type of airlines, only behind Palma de Mallorca, with almost 6 million passengers, which means a 12.6% increase, and Barcelona's El Prat, with 4.5 million passengers meaning a 38.6% increase. This way, the low cost companies hogged more than half of the air traffic in Spain until October, a 57.6%, in comparison to the traditional airlines that commanded the other 42.4% of the travellers.
When speaking of markets, UK and Germany lead the entrances in low cost companies, with a quota of 36.7% and 20.1%, respectively, between the passengers that chose this route, and with increases of 9.9% for the British market (11.8 million travellers) and increases of 6.5% for the German (6.5 million).
Italy, the third issuer, raised the arrivals by 18.2%, with 3.38 million travellers, the equivalent of 10.4% of the total of entrances via this route; followed by France, with a 5.4% of the total and 1.7 million travellers, a 29.5% more than last year.
During the month of October, the low cost airlines transported 3.3 million passengers, a 10% more, whilst traditional airlines transported 2.3 million, which means an increase of 3.1 per cent. 59% of the 5.7 million international passengers that arrived in Spain by airplane last month, travelled with low cost. the level of occupation of the low cost airlines reached 78.6% last month, five points more than the traditional companies (73.6%). Ryanair, Easy Jet and Air Berlin carried out more than half of the low cost international arrivals, with 57.2% of the travellers last month, the same as the previous months.