Barcelona's provincial court has endorsed Ryanair's plan to charge the passenger 40 euros to print out the boarding pass at the airport and their obligation to check-in online, according to the sentence dictated on the past 5th of October, of which Europa Press had access to.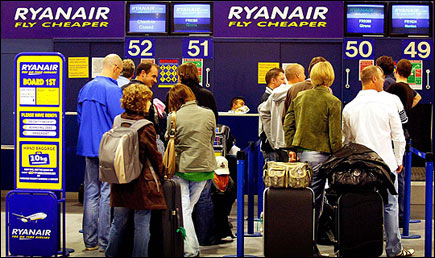 The sentence endorses Ryanair's 'low-cost' management model by concluding that: "with this model, the company will speed up the whole boarding process, as well as saving costs avoiding the dispatch and printing that would be dealt by staff". There is no possible appeal against this sentence as the demanded quantity is very small (285.5 euros).
The court has deemed the appeal presented by the airline against the sentence dictated by Barcelona's Commercial Court Nº1 who declared the contractual clause null considering it abusive, as it imposes the passenger to print out the boarding pass to avoid a fine. "It's a pact protected and supported by the contractual freedom, of which the passenger is sufficiently informed", according to the article 1255 of the civil code.