Malaga airport general aviation
General Aviation refers to the activities of private aviation, sports flights, aerotaxis, executive flights, air work, etc. The old passenger terminal, built in 1948, has been renovated to better respond to the needs of this type of activity: clients, passport control, ground assistance, VIP lounge, etc. It is also known as the executive terminal of Malaga airport.
This terminal building has a surface area of 1,800 square meters on 3 floors and also serves as a pilot training facility.

Relevant links
Companies operating the executive terminal:
Aviapartner Executive
agp.executive@aviapartner.aero
Telephones: (34) 952 048 208 / (34) 661 829 722.
GATS-UTE
Telephones: (34) 952 048 122 / (34) 639 718 242
General Aviation
Telephone: +34 91 393 69 06
Map of general aviation terminal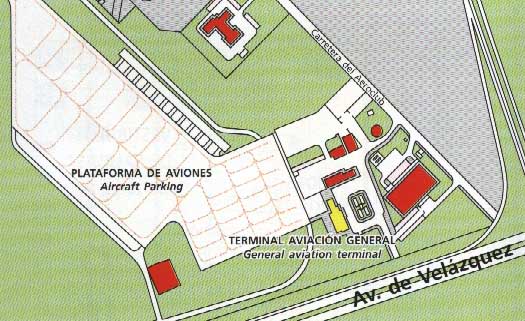 For more useful information visit www.aena.es