Malaga airport Map
If you took a look at the Malaga airport location page and still have some problems to move around, use the following Malaga airport map (use the tools included in the map to zoom in, zoom out and navigate the map):
Detailed map of terminals at Malaga airport
Find below how Malaga airport is divided into different terminals and a map of the interior of the airport: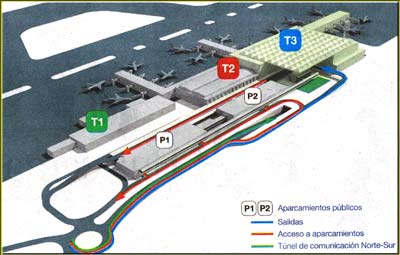 Airport Departure Terminal T2 and T3 Map
First floor of the building, you will have to go up the escalators or use the elevator if you do not arrive by car or shuttle.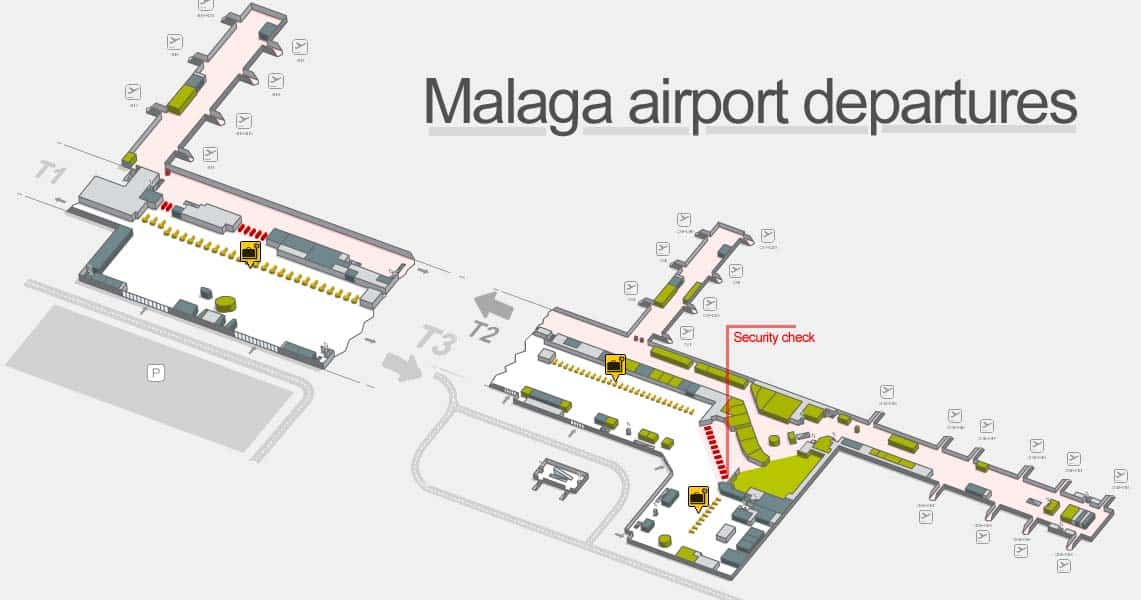 Map of Malaga airport arrivals terminals T2 and T3
Ground floor of the Malaga airport building.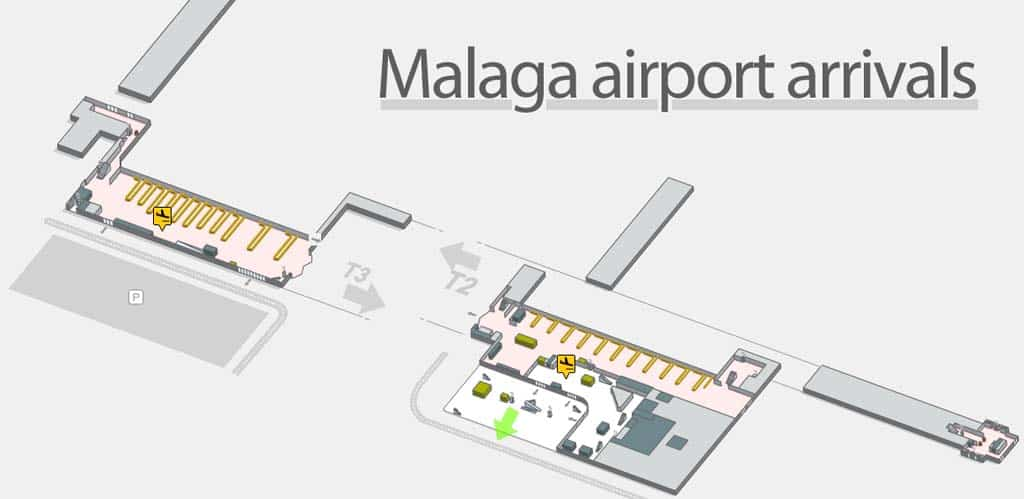 You will probably need it after your arrival or just before your departure.