Malaga airport phone numbers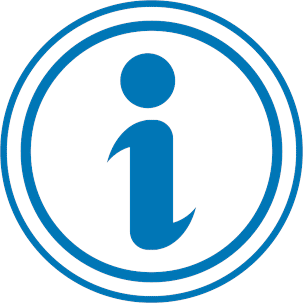 General information
Airport Information
Tel: (+34) 91 321 10 00

Persons with reduced mobility
Tel: (+34) 952 048 649
Passenger attention
Tel: (+34) 952 048 837 / (+34) 952 048 851
Multimodal Transport Office
Tel: (+34) 952 048 839
Tourist information of Malaga City Council
Email: info@malagaturismo.com
Tourist information of the Junta de Andalucía
Tel: (+34) 951 294 003 / (+34) 951 294 004 3
Email: otaemalaga@andalucia.org
VAT refund
Tel: (+34) 952 238 274
Currency exchange
Terminal 2: (+34) 952 067 764
Terminal 3: (+34)952 238 274 (departure) / 952 239 981 (arrival)
Wifi and router rental
Free Wi-Fi using AIRPORT FREE WIFI AENA network.
Customer service telephone: (+34)900 928 053
Email: serviciowifi@aena.es
Pocket WIFI router rental: (+34)642 422 990
Meeting Rooms
Rental for business meetings, congresses, etc. Reservation is required in advance.
Tel: (+34) 952 048 854 / Fax: (+34) 952 048 822
Email: Infoagp@a-externas.aena.es
Security
You can contact the Guardia Civil or the National Police.
Guardia Civil: (+34) 952 247 432 / 062
Policia Nacional: (+34) 952 231 620
Lost and Found
If you have lost something during the flight you should contact your airline. If you have lost it at the airport, you should provide as much information as possible about the object so that it can be clearly identified.
Email: objetosperdidosagp@aena.es
Telephone: (+34)659 142 495
The service of lost and found items does not make shipments, if you cannot pick it up in person you should contact a courier company.
24-hour schedule.
Lost baggage
If you have lost your luggage you can use the following telephone numbers:
Aviapartner (+34) 952 974 107
Easyjet (+34) 952 974 324
Groundforce (+34) 952 048 378
Iberia (+34) 952 136 292
Jet2 (+34) 952 174 731
Norwegian Air: (+34) 952 974 324
Ryanair: (+34) 602 406 349
Other services
Pharmacy
(+34) 952 048 553
Aerotaxi Aerodynamics Málaga
Tel: (+34) 952 041 740
Fax: (+34) 952 041 741
Email: info@aerodynamics-malaga.com
Museo de Navegación y Transporte Aéreo
Tel: (+34) 952 048 176
Email: agpmuseo@aena.es
Airport Executive Terminal
Aviapartner Executive
Tel :(+34) 952 048 208 / (+34) 661 829 722
Gats-Ute
Tel: (+34) 952 048 122 / (+34) 639 718 242