Malaga airport museum
The Malaga airport museum is a free space where you can learn and discover interesting details about Malaga airport and how aeroplanes work. It is a visit recommended for all audiences, but we are sure that children will enjoy it a lot.
The museum is funded by donations. Throughout its history they have recovered old pieces and restored them so that visitors can get to know them. In addition, throughout the year they celebrate different events with special activities, so if you visit Malaga on Halloween or during another important holiday, there might be something special waiting for you at the airport museum.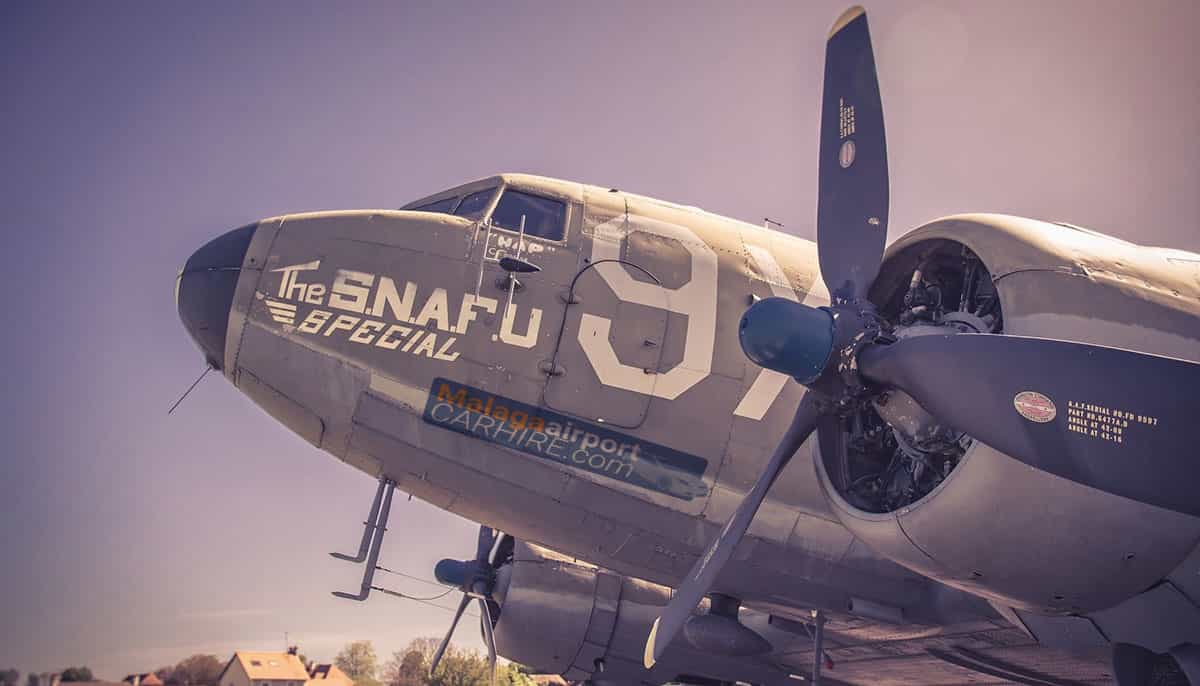 Historic aircrafts
The museum has several historic aircraft that have been fully restored for the enjoyment of visitors. During the Open Day you can take the controls of a 1945, 1959 or 1974 aircraft.
Activities for all audiences
Not only will you be able to get to know the museum and the objects it exhibits or get behind the controls of a historic aircraft. The museum offers various activities in which you can actively participate:
Escape Room
Undoubtedly an entertaining and curious option, as you will have to escape from the original arrivals terminal at Malaga airport.
Groups of 2 or more people can choose a level of difficulty: low, medium and in the dark.
Flight Simulator
Have you always wanted to fly but lacked a plane or a pilot's licence? The museum offers not only the possibility to take off and land a 737, or a Cesna inside a real aircraft, but also to fly a spacecraft or even the Russian Soyuz spacecraft.
It is a private session so you don't need any previous knowledge, an instructor will help you to take off and land safely.
Night visits
Are you more active in the evening? Then you might want to visit the museum at night. This is certainly the best time to see the illumination of the runway from the old control tower.
The experience of visiting a museum at night is very different from the daytime, being a totally new experience. They say it feels like time travel.
Visit the cockpit of an aircraft
The museum has a 1945 Dc3, a 1957 Convair 440 Metropolitan, and a 1974 Dc9. They are perfectly restored and are very precious assets of the museum, but they are shared during the Open Days, so that visitors can feel at the controls of one of these aircraft.
Are you interested in the aeronautical museum?
It is a very interesting museum that is also free of charge both in terms of access and parking spaces. It is located very close to our facilities, so if you feel like it, after we deliver your rental car you can visit it.

It is located behind the San Miguel factory, which are visible from our facilities. For more information you can consult the following map or contact them by email.
It is an ideal visit for many of you who are interested in the world of aviation.
Social media:
Opening hours: Tuesday 10:00 to 8:00 pm, Wednesday to Saturday 10:00 to 2:00 pm
Map of the aeronautical museum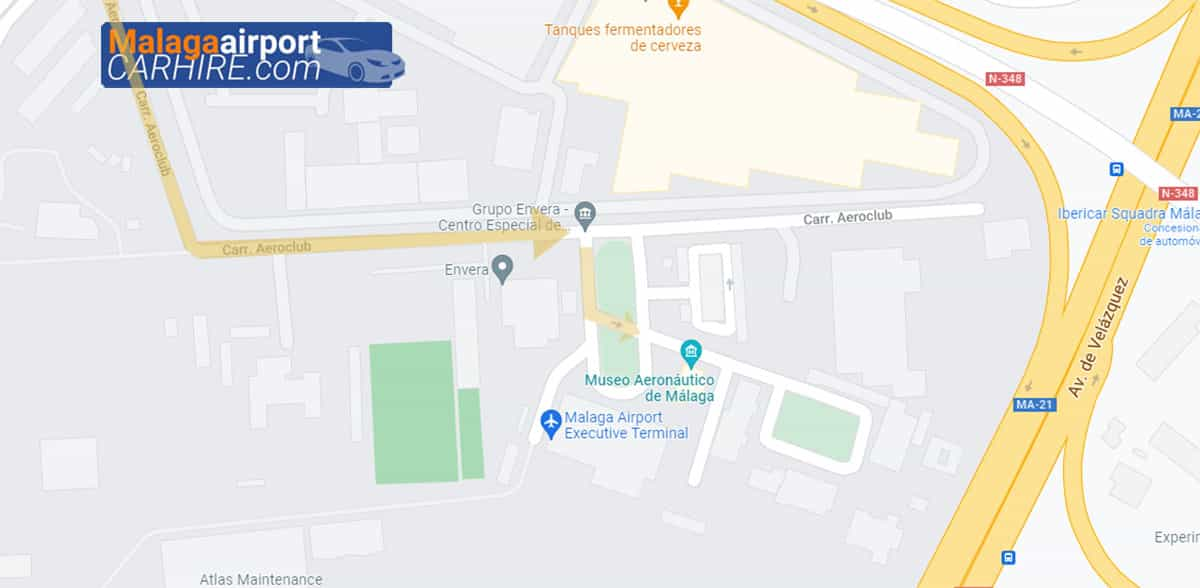 For more detailed information visit the map at: https://g.page/AEROMUSEO?share