Malaga airport Terminal 2 Departures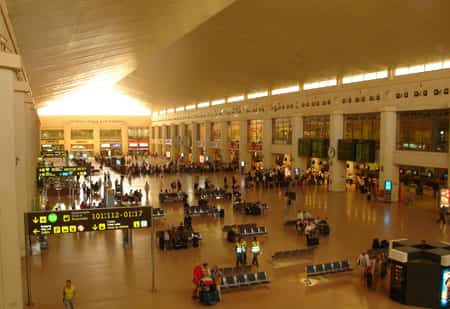 TERMINAL T2 2nd FLOOR - DEPARTURES
In the airport's shops you will find top brands cosmetics and perfume, fashion and accessories, leather goods, jewellery, sportswear, food and beverages. All these items are duty-free.
There are also shops selling souvenirs, guidebooks, music, press, books, etc.
If you feel like a snack or a drink, you have several choices: the cafeteria, the pub Katie O'Connor's, or the Cafe Select.
You can ask for more information about Malaga airport arrivals by calling this number: 0034 952 048 838 or checkin the live departures page.