Malaga airport Terminal 3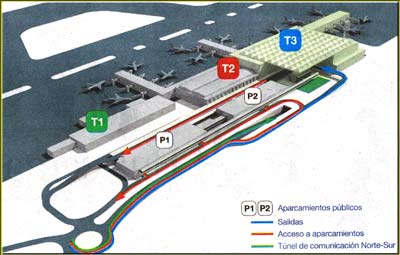 In March 2010 was inaugurated th terminal T3 at Malaga airport. This impressive postmodern structure boasts a 225 metres glass façade and high ceilings which facilitate the entry of natural light. The Terminal 3 is located next to the old T2, and is connected to it by a direct access. The installation covers a surface of more than 250.000 m² and combines both departures and arrivals areas on different levels.
On the first floor is situated the departure area with 20.000 m² dedicated to the check-in lobby with a total of 86 new counters, of which two are for special luggage. In the check-in lobby are as well available 15 self-check-in machines. There are a total of three departure gates in the airport Malaga: Gate B is for traffic outside the EU and non-Schengen zone, Gate C for European Union non-Schengen countries and the new Gate D in the T3 for the Schengen area (EU and non EU). Passengers with destinations to non-Schengen countries have to check-in in the T2.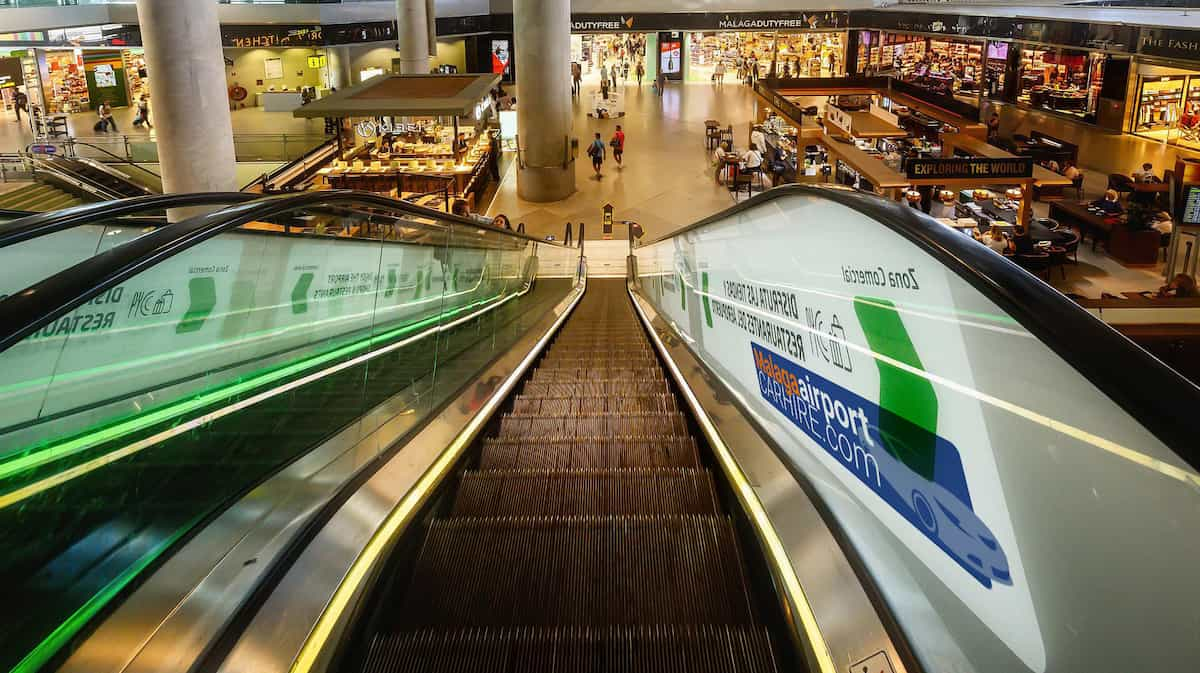 The arrivals hall level is situated in T3 at the ground floor along with eleven points for luggage pickup and one for special luggage. From there passengers have direct access to the Transport interchange (Intercambiador), which connects the new terminal T3, the bus station, the pedestrian access to the car parks P1 and P2 and to the suburban train station.
Terminal T3 transport
You reach the T3 by the access road to the departures area, where Malaga airport Taxis are allowed to drop of their passengers. Access of private vehicles is not allowed. In the departure area are situated a bus stop (line 19 to Malaga and the shuttle bus Marbella-Airport) and a Taxi rank.
Special features of the new T3 Terminal are the more than 10.800 m² of commercial area. In this spacious Plaza there is an attractive and innovative space with more than 50 shops at Malaga airport with excellent international brands and a large offer of products such as music, books, cultural gifts, toys, newspapers, jewelry, gourmet products, gifts, chocolates and sweets. The Plaza features several Cafés (such as Soho Coffee and Starbucks), Fast-food, bars and selected Cuisine. Furthermore, passengers can enjoy the second largest Duty-free shop in Europe and the first store of National Geographic at airports around the world.
Click or tap on the image below to find out the best transport from the airport: