How to get to Antequera from Malaga Airport
Find out how to get from Malaga airport to Antequera by road or by public transport. Continue reading to know more.
Antequera is located in the geographical heart of Andalusia and since time immemorial it has been the obligatory passage for travellers, which has given this city a great wealth of monuments and art, along with extraordinary prehistoric and natural monuments.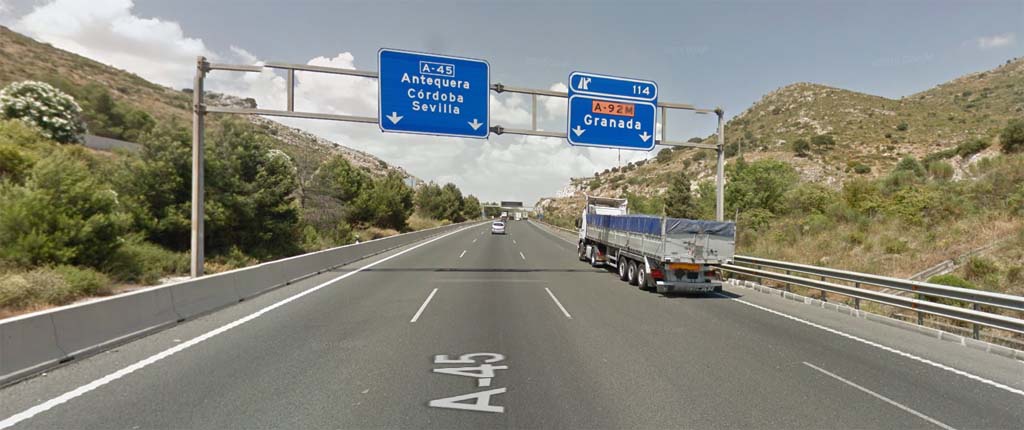 To get to Antequera by road, take the motorway to Córdoba and Granada. Following the signposting you will reach a point where the road to Granada is separated, then follow road A-45 with the sign to Córdoba, Sevilla and Antequera.

Before reaching the centre of Antequera you will pass by the Archaeological Complex of Los Dólmenes de Antequera, if you have never been before you may want to make a stop and enjoy one of the great monuments of Malaga.

If you want to visit El Torcal it is not necessary to get to Antequera. The route is similar although when you reach Casabermeja, take the exit towards Villanueva de la Concepción, El Torcal is to the north of this town.
How to get from the airport to Antequera by bus
There is no direct line from Malaga airport to Antequera, although you can link to Malaga bus station from where you can take a bus to Antequera. You can use the suburban train or the Express Line that stops at the bus station.
You can see a bus schedule from Málaga to Antequera: https://www.alsa.es/
The first bus leaves at 8:00 am and the last one at 8:30 pm.
The ticket price is 5.72€ and the estimated travel time is 1 hour.
*We recommend checking with the company providing the service for Holidays and weekends.
Read more information about buses from Malaga airport.
How to get to Antequera by train
To get by train to Antequera, you must get to María Zambrano station in Malaga. To do this, you must go to the train station at Malaga airport and take one in the direction of Malaga, the stop where you must get off is the one before last.
The first train to Antequera Santa Ana station leaves at 6:20 am. and the last one at 8:15 pm, the journey takes about 21 minutes.
The ticket price ranges from 10.20 Euros to 26:40 Euros, depending on the time and train chosen.
There are about 15 trains daily from Malaga to Antequera Santa Ana.
Although the city has a train station, it is not clear if there is a connection to Santa Ana station, you may need to take a taxi or bus from the station to the city.
If you need more information about the trains from Malaga airport or the station you can visit our guide.
Other options to get to Antequera
Among the options available to travel from Malaga airport to Antequera, renting a car is one of the most comfortable. Take a look at our prices, we also offer you the reservation of GPS or baby seats if you need it during the booking process.
Another convenient and simple means of transport is a transfer from Malaga airport to Antequera. The price is pre-established and the driver will pick you up at any time your flight arrives. If you book your return trip, you will also receive a 10% discount and the driver will pick you up at the time indicated in the same place.
What is the price of a taxi from Malaga airport to Antequera?
You will know what you will have to pay before booking online, there will be no surprises with the price for the taxi transfer to Antequera:
4 seats up to 3 suitcases: 63 Euro
7 seats minivan up to 9 suitcases: 89.10 Euro
16 seats minibus up to 16 suitcases: 109.80 Euro
19 seats minibus up to 19 suitcases: 132.30 Euro
It is paid on arrival and has a 10% discount for a return trip.
* Prices are valid for online bookings from our recommended website
Map of driving route to Antequera
See the Route Map and Driving directions.
« Get back to Malaga route planner main page.
Popular destinations in Malaga