How to get to Ronda from Malaga Airport
To get from Malaga airport to Ronda you must follow the signs to Malaga and take the right lane to Cártama.
Ronda is a city that we strongly recommend to visit, its monuments, history and singular beauty make it an extremely interesting place to discover. Don't miss it, you'll love it!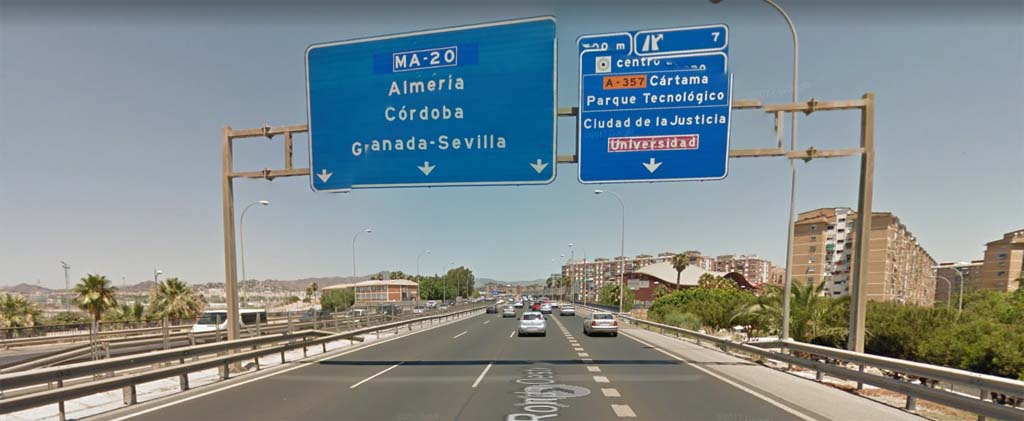 To get to Ronda from the Malaga airport or from the western Costa del Sol you have to take Malaga direction, as if going to the city centre. Take the right lane and pay attention to the signposting, as you must take the A-357 towards Cártama until you see an exit indicating direction Ronda.

Follow the A-367 until you reach the roundabout at the entrance to Ronda.
The estimated journey time from Malaga airport is 1 hour and 21 minutes.
Then how to get to Ronda from Marbella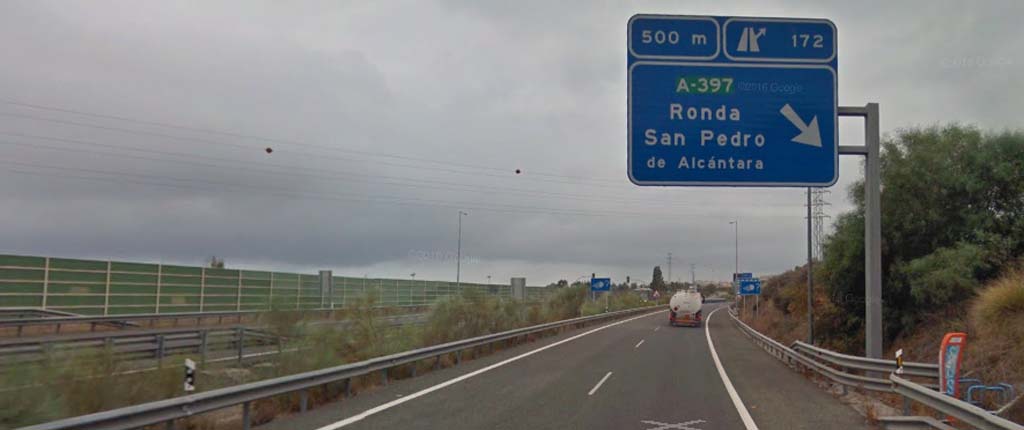 Another option is to follow the AP-7 towards Estepona, and take the detour to Ronda. For this route, before reaching San Pedro de Alcántara, you must change direction at the roundabout and continue along the A-397 until you reach your destination. You can choose this route if you are in Mijas, Fuengirola, Marbella or further afield on the western Costa del Sol.
How to get from the airport by bus to Ronda
There is no bus from Malaga airport to Ronda, however if there is a bus from other municipalities on the Costa del Sol, so it would be more convenient to go from the airport to Malaga.
From Malaga Bus Station (Map) to Ronda
Departures from 9:00,10:00,12:30,20:30 from Monday to Friday
Makes stops in Torremolinos, Puerto Marina, Fuengirola, Hospital Costa del Sol, Marbella, San Pedro, Ronda.
The journey takes 3 hours.
Saturdays are limited to 3 buses, 10:00,12:30 and 20:30. On Sundays at two, one at 10:00 and one at 12:30.
*Prices and schedules are estimated and obtained from the official website. Some bus schedules may change during weekends and holidays.
For more information, please visit: http://www.avanzabus.com
Read more information about buses from Malaga airport.
Is there a train from Malaga to Ronda?
From María Zambrano station in Malaga you can take a train to Ronda at 10:05 (14.50 Euros) and another one at 16:48 (10 Euros).
*Same day return tickets are not sold.
You can take the commuter train from Malaga airport train station and get off at María Zambrano station. When you leave the airport and head to the station entrance, you should head to the platform on your left.
You can find more information about trains from Malaga airport on our website.
Other options to get to Ronda
One of the best experiences driving in Malaga can be the journey to Ronda, a beautiful and singular trip that will show you the beautiful landscapes of the interior of the province. If you want to try it, you can rent a car in Malaga and enjoy the route.
If, on the other hand, you prefer the simplicity of a private transfer, the option of booking a taxi from the airport to Ronda and knowing the price beforehand is an incentive.
Map of driving route to Ronda
See the Route Map and Driving directions.
« Get back to Malaga route planner main page.
Popular destinations in Malaga