How to get to Benahavis from Malaga Airport
If you want to go from Malaga airport to Benahavis, we recommend the best route by road. Continue reading to find out which is the best way to get to Benahavis.
This village, situated between Marbella and Estepona in the heart of the Ronda mountains, is 7 kilometres from the coast. Benahavis is home to one of the most luxurious residential developments in Europe, La Zagaleta.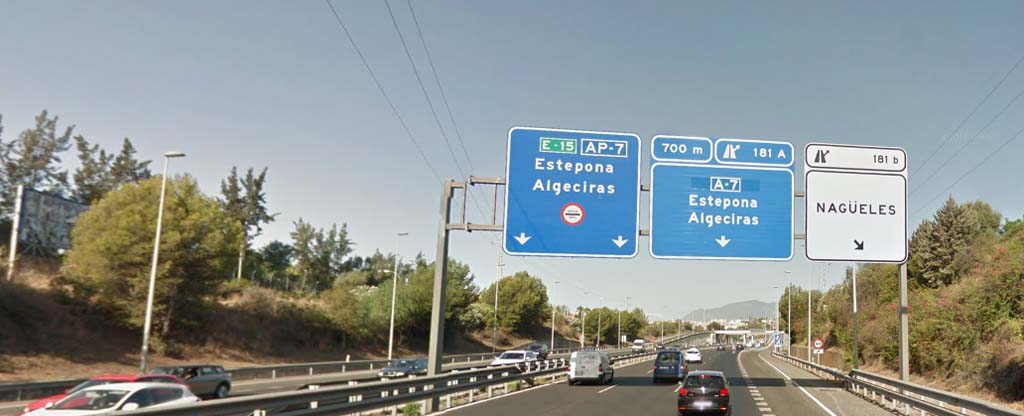 To get to Benahavís by road you must head towards Estepona and Algeciras, as if you were going to Marbella. You will have to pass the exit to Marbella and Ojén and continue along the AP-7 road until you reach the exit to Nagueles, at that time you will have to continue along the A-7 and avoid the toll road.

We will pass through the municipality of San Pedro de Alcántara and the Guadalmina Golf Club. The exit to Benahavis is well indicated, we must take it until we reach the main roundabout that is at the entrance of the village.
In case you want to go to the Zagaleta, El Madroñal, Monte Halcones or El Herrojo Urbanization in Benahavís, you must take the exit to San Pedro de Alcántara and follow the road to Ronda A-397, continue until you reach the entrance of the urbanization.
How to get from the airport to Benahavís by bus
There is no bus that connects Malaga airport directly with Benahavís, to reach this town by bus you must take a bus to Marbella and from there take another to Benahavís. (How to get to Marbella?)
Two daily buses depart from Marbella to Benahavis from Monday to Friday. One at 6:30 a. m. and the other at 6:25 p. m., the journey takes about 45 minutes and costs 2.40 Euros.
You can see a bus schedule from Marbella: https://www.avanzabus.com/rutas/malaga-marbella/
Read more information about buses from Malaga airport.
Other options to get to Benahavis
As you will have been able to check the options for arriving using public transport in Benahavís are not too extensive, if your plane arrives at a time not compatible with buses departing from Marbella you could run out of options. If you want freedom of movement you can rent a car at Malaga airport with us. We offer you new vehicles at a very low price, check out our offers.
If you don't need a car or can't drive you can book a roundtrip transfer from Malaga airport, pick you up at the right time and bring you back to the airport at an affordable price. If you are travelling in a group or with a lot of luggage, you can choose a larger vehicle.
What is the price of a taxi from Malaga airport to Benahavis?
You will know what you will have to pay before booking online, there will be no surprises with the price for the taxi transfer to Benahavis:
4 seats up to 3 suitcases: 78.30 Euro
7 seats minivan up to 9 suitcases: 107.10 Euro
16 seats minibus up to 16 suitcases: 139.50 Euro
19 seats minibus up to 19 suitcases: 157.50 Euro
It is paid on arrival and has a 10% discount for a return trip.
* Prices are valid for online bookings from our recommended website
Map of driving route to Benahavis
See the Route Map and Driving directions.
« Get back to Malaga route planner main page.
Popular destinations in Malaga