How to get to Benalmadena from Malaga Airport
To get from Malaga airport to Benalmadena you must take the direction indicated on the map. The shortest route to Benalmadena Costa is the N-340 road that passes through Torremolinos, but this road can get very busy on high season.
You can also take the A-7 motorway and take the exit to Arroyo de la Miel.
How to get there by bus
Take the bus M-128 towards Torremolinos and Benalmadena Costa.
The bus stop is in front of arrivals.
The schedule is Monday to Friday from 9am. On weekends and public holidays a bus leaves every 2 hours.
More information about Malaga airport bus.
How to get to Arroyo de la Miel and Benalmadena Pueblo
If you want to go to Arroyo de la Miel, you must take the A-7 motorway until the exit to Benalmadena, Arroyo de la Miel.

You should take the next exit if you are heading to Benalmadena Pueblo (Retamar, Urbanización El Higueron, Estupa Budista, Mariposario...)

Driving to Arroyo de la Miel
Once you have taken the exit, continue descending while leaving the fuel station to your right by taking the second exit of the second roundabout. Head south until you reach the roundabout in Avenida de la Constitución. From here you have 3 different options:
Go straight and continue descending towards the Parque de la Paloma and Benalmadena Costa.
Take the Av. de la Constitución to the right towards Tivoli.
Turn to the left and head to El Pinillo in Torremolinos.
How to get there by train
To get by train to Arroyo de la Miel you must go to the Malaga airport train station, from there you will find the platform on your right.
The ticket price iscurrently 2.05€ and the journey time is 18 minutes.
More information about Malaga airport trains.
Recommended transport options
You can rent a car with us at a good price, take a look at our rates.
You can take a Malaga airport transfer, a bilingual driver will help you with your luggage and take you exactly to your destination. You can also book in advance the pick-up on the return day.
What is the price of a taxi from Malaga airport to Benalmadena?
You will know what you will have to pay before booking online, there will be no surprises with the price for the taxi transfer to Benalmadena:
4 seats up to 3 suitcases: 29.70 Euro
7 seats minivan up to 9 suitcases: 53.10 Euro
16 seats minibus up to 16 suitcases: 71.10 Euro
19 seats minibus up to 19 suitcases: 80.10 Euro
It is paid on arrival and has a 10% discount for a return trip.
Remember you can hire a car from less than 7 Euro a day from our website!
* Prices are valid for online bookings from our recommended website, unless updated.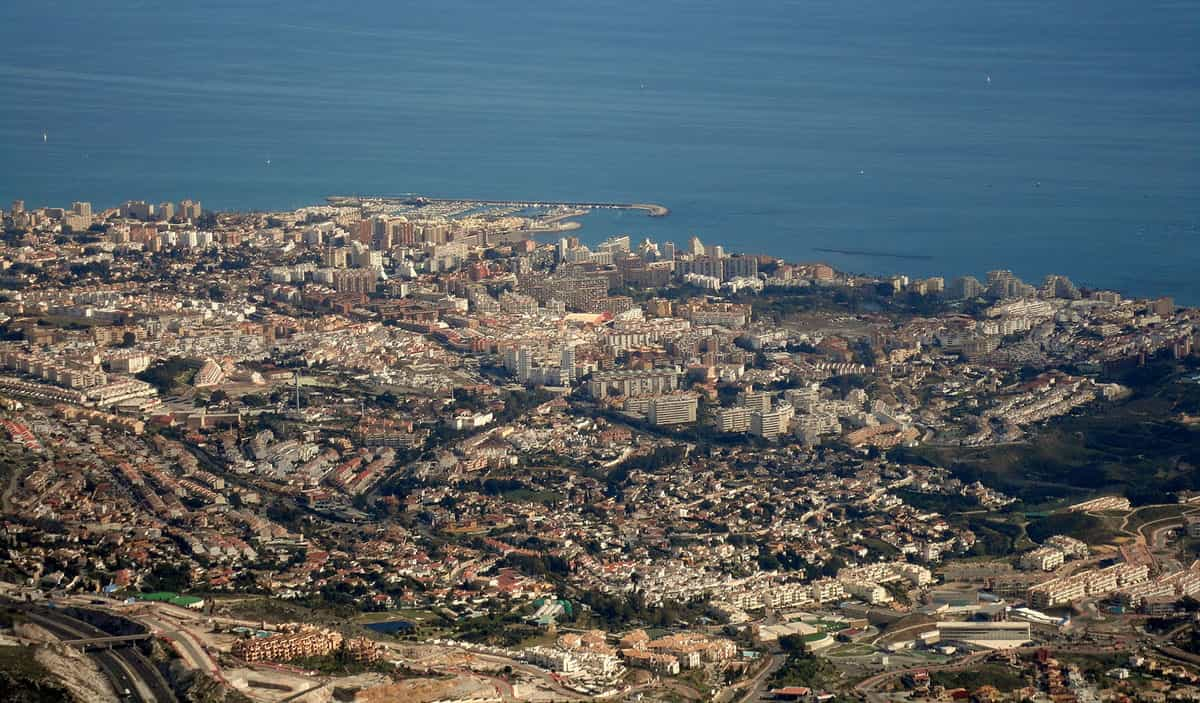 Map of driving route to Benalmadena
See the Route Map and Driving directions.
« Get back to Malaga route planner main page.
Popular destinations in Malaga